What is Connecticut Known For? (27 Famous Things, People, & Places)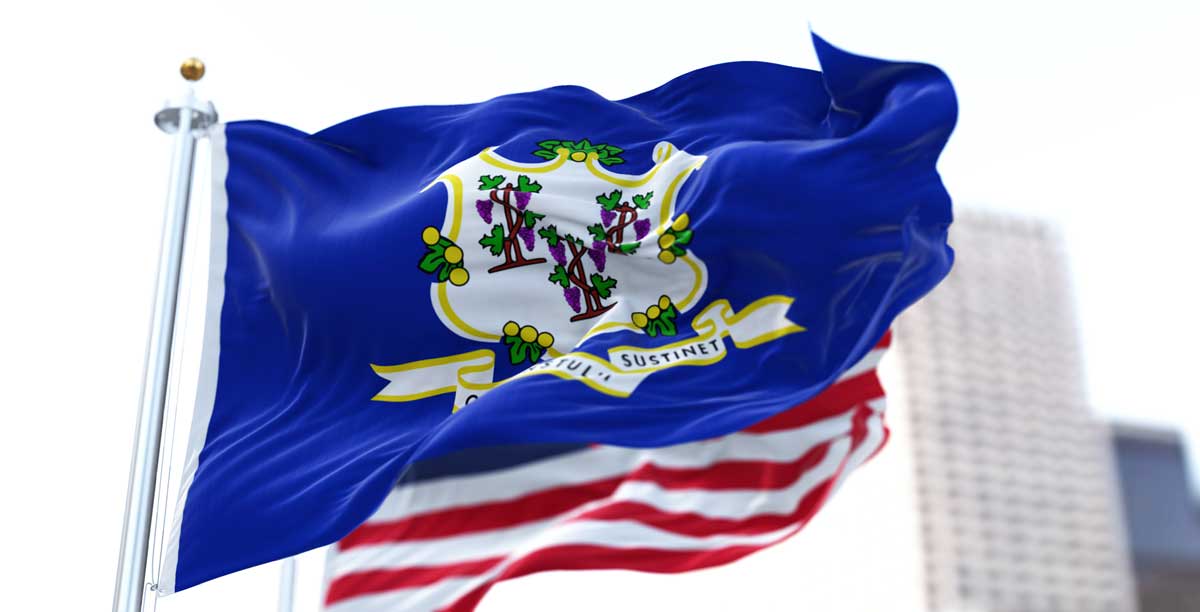 What is Connecticut known for?
Connecticut is known for its rich indigenous and Colonial history, its Colonial architecture, Yale University, and its stunning fall foliage on the banks of the Connecticut River. If you read on, you'll realize Connecticut is known for far more than its American history relics.
Did you know that there's a town in Connecticut that experiences regular, small earthquakes? Or that New Haven–home to Yale University–has its own style of pizza? Keep reading to learn more about the diverse things Connecticut is known for.
Advertising Disclosure: What States is a for profit reference website, supported by advertisements. Thank you for supporting our mission to make geography fun for all!
27 Things Connecticut is Known For
1. Colonial History
Connecticut was one of the first states founded in the nation and was one of the Thirteen Original Colonies. The state has no dearth of historical sites from the Colonial Period or of well-preserved Colonial architecture.
Its Colonial Connecticut history is also significant in the broader context of the United States' founding. For example, the Fundamental Orders of Connecticut, a governance document written in 1639 was later the basis of the U.S. Constitution.
❗ Trivia Time: Do you know what states make up New England?
2. Native American Heritage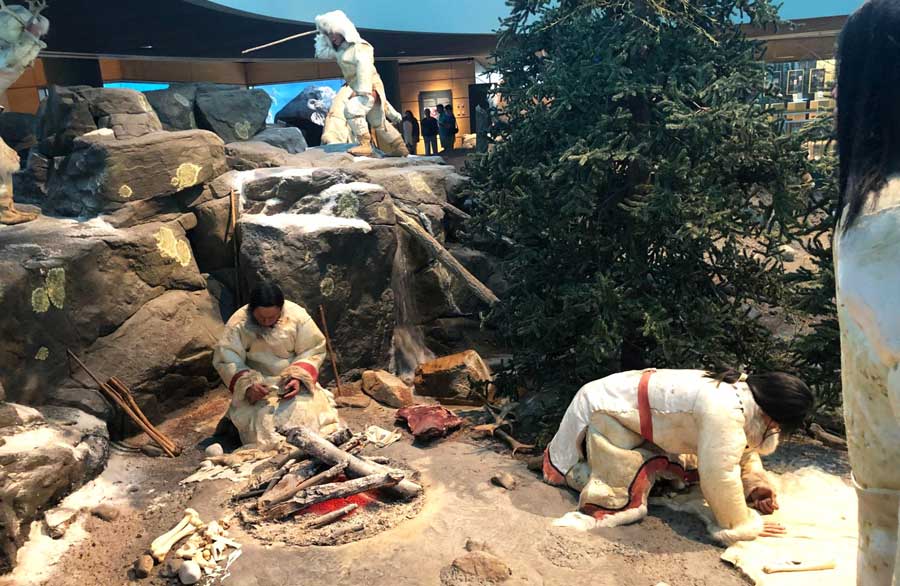 Before Dutch settlers first landed in Connecticut, there were already many Native American tribes living there. The name "Connecticut" comes from the Native American word "Quinnehtukqut," which means "long tidal river." Connecticut was the site of an exceptionally bloody conflict between European settlers and the Pequot tribe.
Several tribes have state-recognized sovereignty in modern times, including the Mashantucket Pequot and Mohegan tribes, each with reservation land.
3. Mark Twain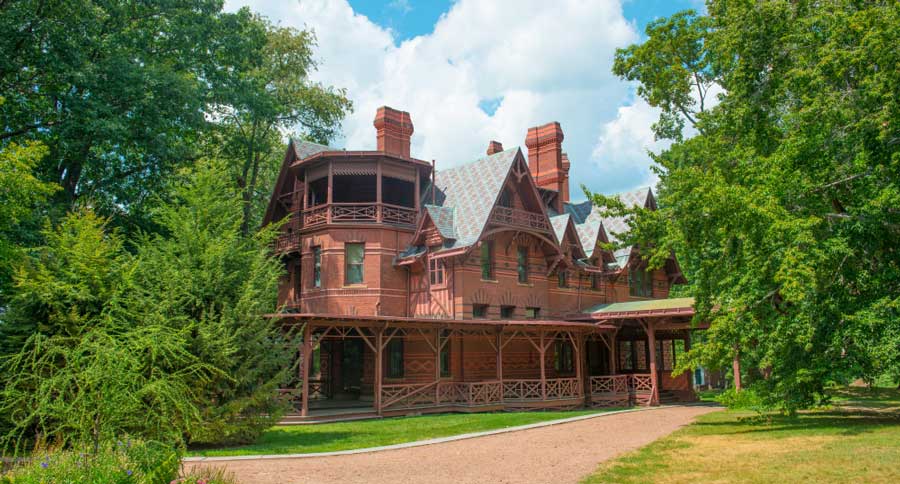 The Mark Twain House in Hartford, Connecticut is where Mark Twain resided with his family from 1874 to 1891. The large Victorian mansion is now a museum. From this mansion, he wrote many of his most famous works, including The Adventures of Huckleberry Finn and the aptly-set A Connecticut Yankee in King Arthur's Court.
4. Old Cemeteries
For lovers of macabre antiquity, Connecticut offers no shortage of creepy old graveyards, many dating back to the 17th Century.
Union Cemetery, in New Haven, contains the locally-famous grave of Midnight Mary. Mary Hart died in 1872 after being accidentally buried alive. The inscription on her grave reads, "The People shall be troubled at midnight and pass away." This led to the urban legend that anyone at Mary's grave at midnight would be cursed.
5. Excellent Colleges
The most famous of the many excellent colleges in Connecticut is Yale University, located in New Haven. Yale is a highly-selective Ivy League college and the third-oldest school in the U.S. Yale has graduated 5 U.S. presidents and 10 Founding Fathers.
In addition to world-famous academic programs and prestigious faculty and alumni, Yale is known for its secret societies like Skull and Bones.
👉 Read Next: What States are East Coast?
6. Fall Foliage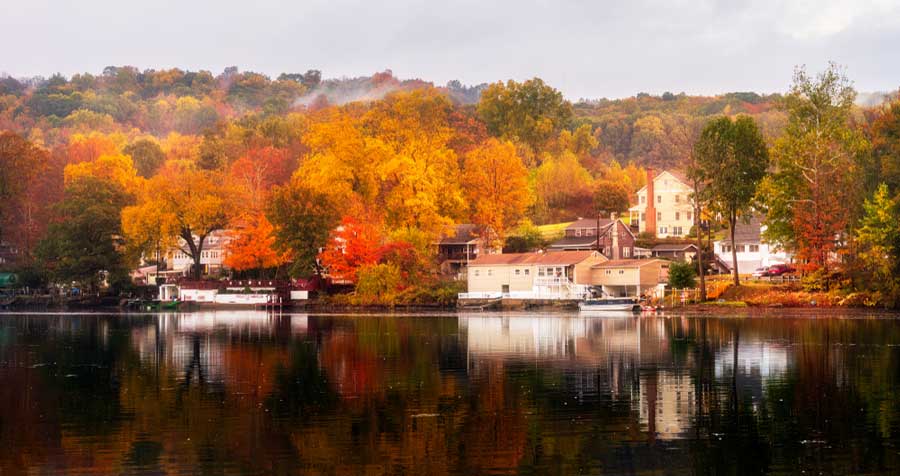 Autumn foliage is vibrant in Connecticut and attracts leaf peepers. One excellent place to view the foliage is Talcott Mountain State Park in Simsbury. The park has trails leading up the mountain, and at the top is Heublein Tower, giving visitors an excellent vista of the landscape below. The Connecticut River is also beautiful in the fall.
7. New Haven Pizza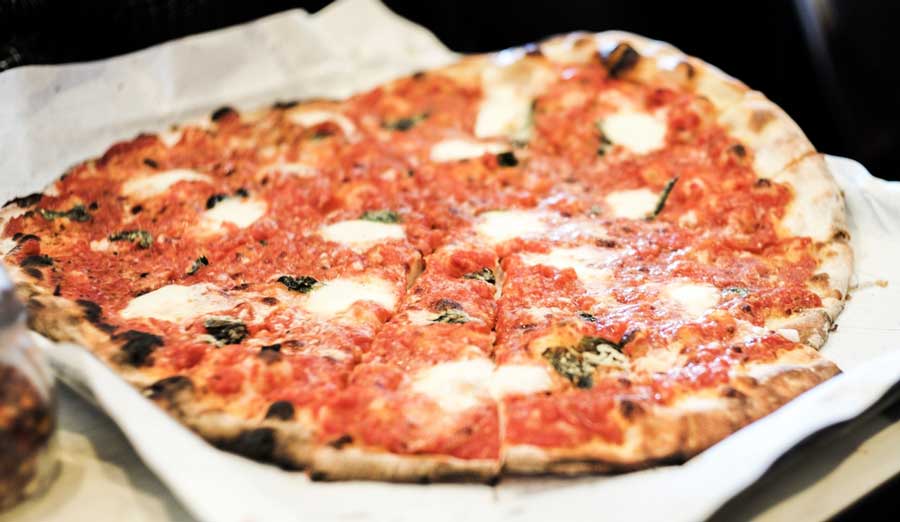 While New Haven Pizza might not be as famous as its New York and Chicago counterparts, it comes highly recommended by locals and visitors alike. Frank Pepe Pizzeria in New Haven made the first "apizza" (the local term for this style of pizza, taken from the Italian) and is still operational.
Apizza is a thin-crust Neapolitan-style pizza, usually with tomato sauce. However, Pepe's also invented the now regionally-famous white clam pizza.
8. Mystic Seaport
Mystic Seaport in Mystic, Connecticut is a recreation of a 19th-century seafaring village. The living history museum employs practitioners of traditional maritime skills like blacksmithing and sail-making, and these activities are on display in the historic buildings around the museum.
It is also home to a famous music festival and lays claim to the only surviving wooden whaling ship, the Charles W. Morgan.
9. Colt Factory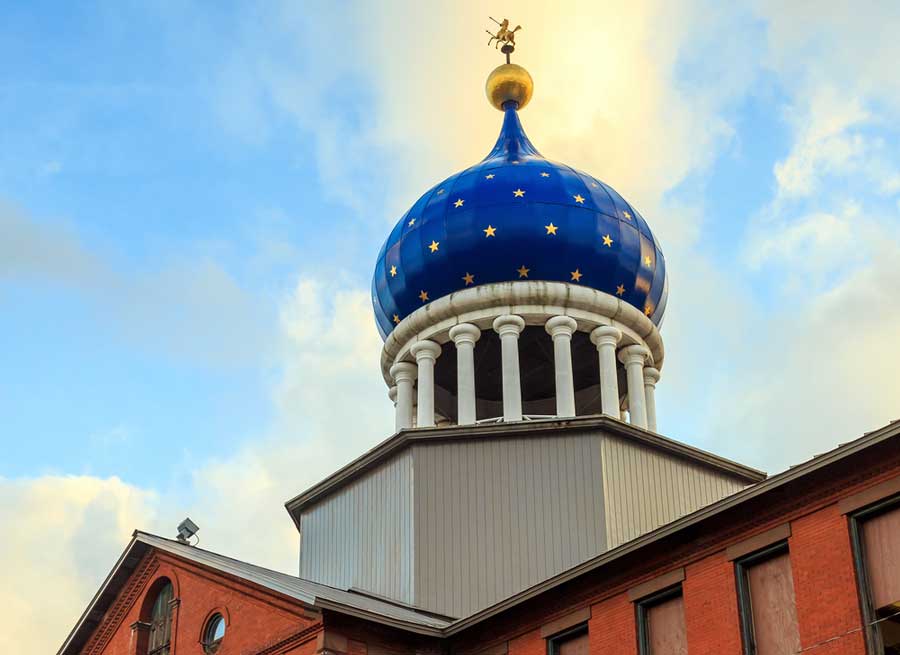 Connecticut's economy has long had ties to the arms manufacturing industry. Famous gunmakers from the state's past include Eli Whitney–the inventor of the cotton gin, who was also a gunsmith.
Samuel Colt of the Colt Patent Firearms Manufacturing Company in Hartford gained notoriety after selling his guns to the Texas Rangers in the mid-nineteenth century. The Colt building remains a distinctive part of the Hartford skyline with its vibrant blue dome.
10. Revolutionary War Sites
There are countless Revolutionary War sites in Connecticut, including the Nathan Hale Homestead (Coventry) and the Webb-Deane-Stevens Museum (Wethersfield). A cannonball from a Revolutionary skirmish even remains lodged in the wall of Keesler Tavern in Ridgefield.
11. Nathan Hale and Benedict Arnold
Famous American patriot Nathan Hale lived in Connecticut and attended Yale University. He was sentenced to death in 1776 for spying on British troop movements. The twenty-one-year-old Hale purportedly uttered the famous last words: "I only regret that I have but one life to give for my country."
On the other end of the American Hero spectrum, famous traitor Benedict Arnold also lived in Connecticut.
The Naval Submarine Base in Groton is known as the home of the country's submarine force. The pier was declared a Navy Yard in 1898, and submarines first arrived in Groton in 1915. Today, it serves as a home port to 16 attack submarines and is also a training school.
13. Yankee Doodle
Did you know that Connecticut's state song is Yankee Doodle? The tune is much older than its American lyrics and likely originated in Ireland. In pre-revolutionary war times, British soldiers sang a version of the song to mock Colonial colleagues in the French and Indian War. The song was later reclaimed as a badge of honor for Colonial troops during the American Revolution.
❗ Trivia Time: Did you know Connecticut is called the Constitution State?
14. Proximity to Major Cities
The center of Connecticut is approximately halfway between New York and Boston. Both cities are accessible in about two hours, and buses and trains run to both from Hartford. As part of the tri-state area, some Connecticut towns like Stamford and Greenwich are home to a large number of commuters to NYC.
15. Ed and Lorraine Warren
Ed and Lorraine Warren are a couple from Connecticut who founded the New England Society for Paranormal Research (NESPR) in 1952. The Warrens publicized their involvement in several notorious "hauntings" in Connecticut, inspiring both The Conjuring and The Amityville Horror series.
16. Stew Leonard's Grocery Stores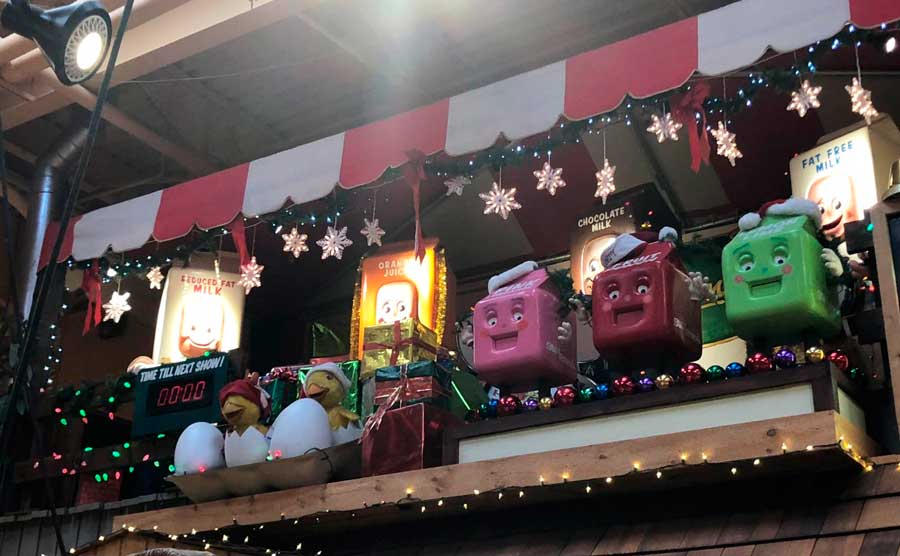 Stew Leonard's supermarkets are a grocery chain in the tri-state area, with the first location opening in Norwalk, Connecticut.
The stores boast the world's largest dairy section, and they are famous for employees in costumes and singing and talking animatronics. The stores also have petting zoos and cafes. The New York Times once called Stew Leonard's the "Disneyland of grocery stores."
17. Moodus Noises
Moodus is a town in Connecticut that has a strange phenomenon called the "Moodus Noises." Strange noises emanate from the woods there, giving the town an eerie and paranormal reputation. However, the real cause of the noises is shallow earthquakes.
❗ Trivia Time: Do you think the Appalachian Mountains run through Connecticut? Read to find out.
18. Lake Compounce
Lake Compounce is an amusement park in Connecticut. Opened in 1846, it is the United State's oldest continuously operating amusement park. The park also is home to the 14th oldest wooden roller coaster in the world (the Wildcat).
19. Witch Trials
Although Salem, Massachusetts might be more famous for its witch trials, did you know that Connecticut had its own Hartford Witch Trials in the 17th Century? Connecticut's witchcraft panic led to at least 37 trials and 11 executions.
20. New England Clam Chowder
New England clam chowder (as opposed to Rhode Island or Manhattan clam chowder) is commonly served in Connecticut. It is the thickest of the three types and contains milk, butter, potatoes, and clams. They are served with oyster crackers, a regional type of small saltine. You can find a recipe for New England clam chowder here.
21. Charter Oak Tree
The Charter Oak was a large oak tree in Hartford from the 12th or 13th century. It fell during a storm in 1856. The tree got its name because Connecticut's Royal Charter was hidden in the tree to keep it out of British hands. The Charter Oak is on Connecticut's state quarter.
22. UConn Huskies
The Connecticut Huskies are the sports team of the University of Connecticut in Storrs. Both the men's and women's basketball teams have been strong regional competitors.
UConn was the second school ever to have both their men's and women's teams win NCAA titles in the same year. The women's head coach, Geno Auriemma, is particularly well-known.
23. Wealth and Wealth Disparity
Connecticut has a reputation as a wealthy state, and the state does indeed claim 14 billionaire residents. Fairfield County has triple the number of people earning $200k or more per year than the country's average.
However, Connecticut's cities tell a very different story, with a median income of $45k in New Haven and Bridgeport. Connecticut has the second highest income disparity in the United States, following only New York.
👉 Read Next: Things Texas is Known For, Things California is Known for, Things Colorado is Known For
24. Noah Webster
Noah Webster of dictionary fame had extensive ties to Connecticut. He was born in West Hartford and attended Yale in New Haven. He served in the Connecticut House of Representatives and founded an important abolitionist group (despite later becoming disillusioned by the abolitionist movement). His house in West Hartford is now a museum.
25. Ticks
Did you know that Lyme Disease is named after the town of Lyme, Connecticut? The condition was first diagnosed in Lyme in 1975. Connecticut has a large tick population due to its large deer population. 
👉 Read Next: What is Each State Famous For?
26. Old Newgate Prison
Old Newgate Prison in East Granby was a Colonial-era copper mine that was first used to hold prisoners during the Revolutionary War when the mine proved unsuccessful. Despite the location being chosen because it seemed inescapable, about half of the Revolutionary War prisoners broke out. The historic site is now a tourist attraction.
27. ESPN
Bristol, Connecticut is the main broadcasting location of ESPN, or the Entertainment and Sports Programming Network. In 1979, ESPN first recorded its flagship program, SportCenter, from its Bristol studio.
🌺 Read Next: What is Hawaii Known For?, What is Arkansas Known For?
**
So what is Connecticut known for?
This small state boasts a wealth of history: Indigenous, Colonial, and Revolutionary. It had its own witch trials and has multiple stories of haunted places amongst the locals, like the grave of Midnight Mary. It's even the home of ESPN! For the third smallest state in the country, Connecticut has no shortage of reasons to visit.