Which US State Has The Most Caves?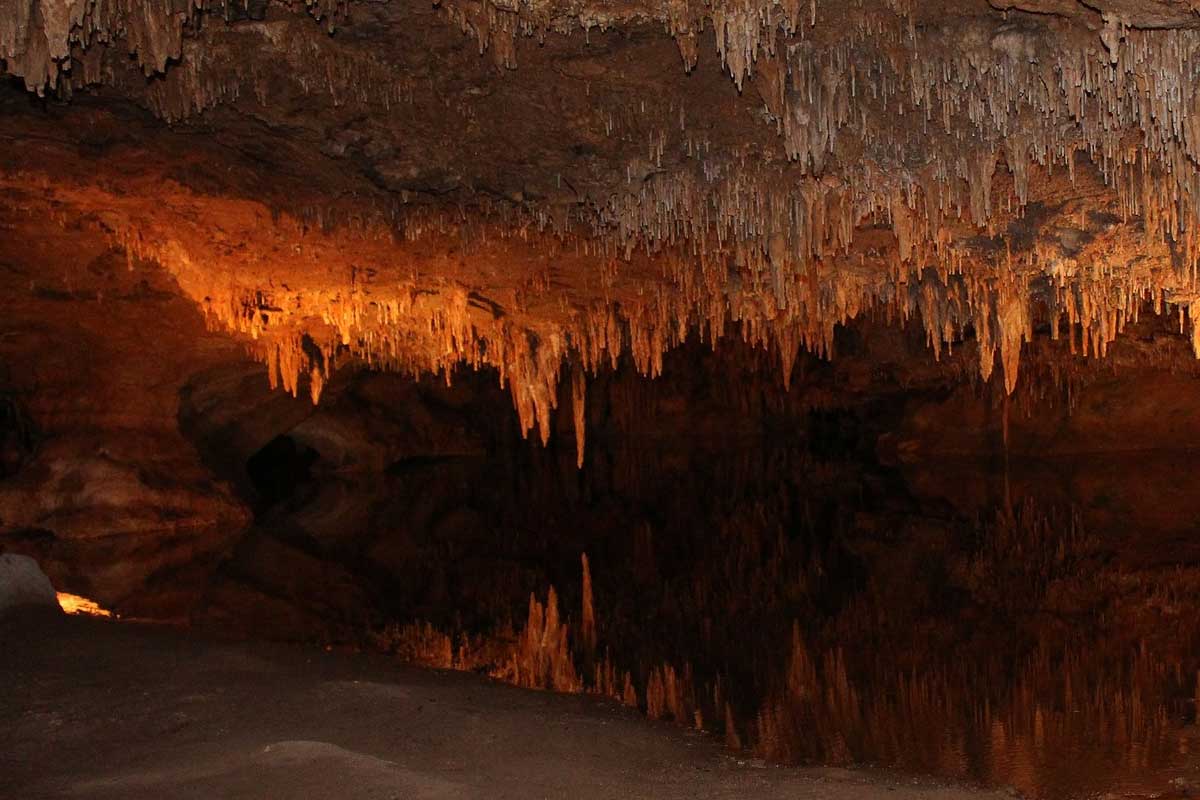 With close to 10,000 caves, Tennessee has the most caves on record of any state in the USA. The majority of these caves can be found in eastern Tennessee, west of the Appalachian mountains.
Others Tennessee caves are located in middle and western Tennessee. A large portion of these caves are found on private property but many are open to the public and can be seen and explored.
Advertising Disclosure: What States is a for profit reference website, supported by advertisements. Thank you for supporting our mission to make geography fun for all!
Caves are one of the things Tennessee is known for. Cumberland Caverns, The Lost Sea, Ruby Falls, and The Bell Witch Cave are just a few of the more notable caves in Tennessee are open for exploring. Ruby Falls is a large tourist attraction in Chattanooga and has guided tours the other three are open for spelunking.
Tennessee is part of what the caving community refers to as the TAG corner, which stands for Tennessee-Alabama-Georgia.
The below quote is from an article in National Geographic published in 2009.
These three states compose the southern end of a belt of limestone laid down hundreds of millions of years ago when the region was covered by an ancient sea. Where there's limestone there are bound to be caves, because limestone is susceptible to corrosion by slightly acidic water. Over millions of years this slow dissolution has riddled the bedrock with tunnels and chambers, creating a subterranean world in which the potential for exploration is almost limitless. There are more than 14,000 known caves in TAG—9,200 in Tennessee, 4,800 in Alabama, and 600 in Georgia—and there is a subculture of single-minded cavers eager to probe them all.
source: National Geographic
Since that time hundreds more caves have been discovered in Tennessee (a state sometimes known by its nickname "The Volunteer State").
Cookeville, Tennessee was also the location of the NSS (National Speleological Society) convention in 2019. The area is a goldmine for cavers with seemingly unlimited opportunities for exploration. Tennessee is home to 9 grottos which can be found on caves.org along with other useful information and a caving forum.
❓ Trivia Time: Can you name the official two letter abbreviation for the state of Tennessee?