What is Alaska Known For? (26 Famous Things & Fun Facts)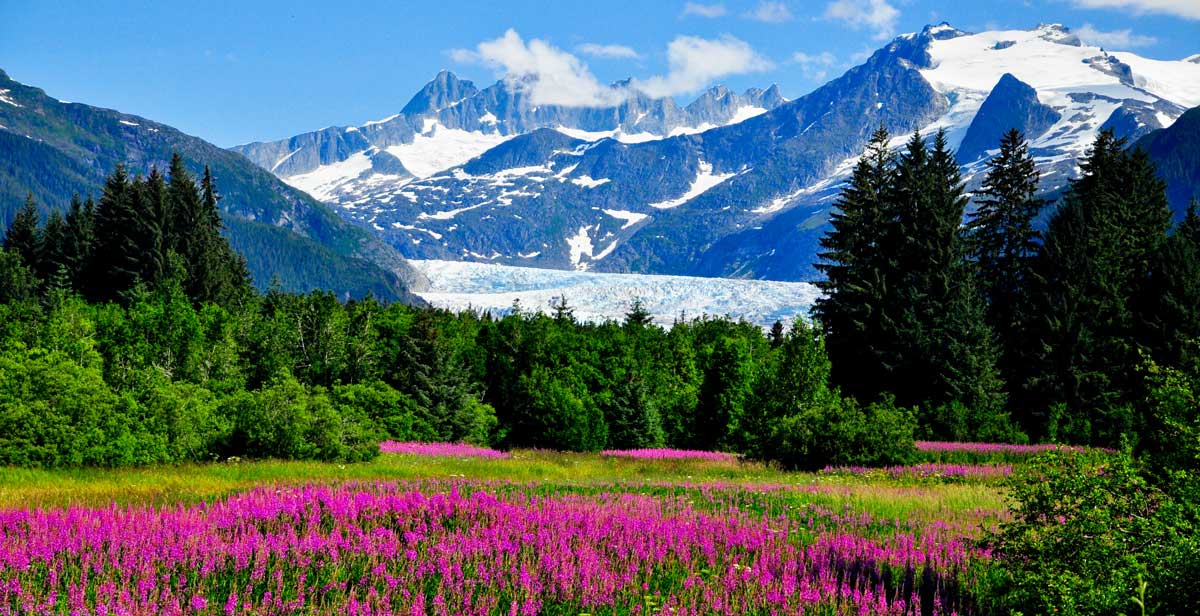 Alaska is famous for its vast wilderness, wildlife, national parks, natural and manmade wonders, and rich native culture.
Being born and raised in Alaska, I am intimately familiar with the many wonders of America's "Last Frontier." In this article, we will take a deeper dive into what Alaska is known for — 26 things and places that are sure to pique your interest.
You definitely don't want to miss #17 — which includes some of the most interesting and incredible islands on the planet!
Advertising Disclosure: What States is a for profit reference website, supported by advertisements. Thank you for supporting our mission to make geography fun for all!
26 Things Alaska is Known For
1. Vast Wilderness
Most of Alaska is vast wilderness. Alaska is the largest state in the United States, but it is also the least densely populated. Most of the larger settlements can be found along the coastal regions in southern Alaska, with tiny villages peppering the seemingly endless miles of wilderness in the interior. According to statista.com, there's just slightly over 1 person per square mile in Alaska.
2. Grizzly Bears
Alaska is famous for its wildlife, but, nothing, perhaps, is so iconic as its grizzly bears. Many people come to Alaska to go on bear viewing tours. This can be done via smaller prop planes, or, for the bolder at heart, a more up-close look on the ground.
❓ Trivia Time: Brown bears and Grizzlies are the same species. According to the NPS, brown bears live on the coast and are larger, but the bears living inland don't have the same ocean-derived resources (fish), so they are smaller.
3. Polar Bears
Depending on who you ask, polar bears may actually edge out grizzlies for the go-to Alaskan bear. Grizzlies, for all their ferocity, concretely take second place when it comes to aggression. They have been known to actively stalk humans, whereas grizzlies are usually content to be left alone. In Alaskan settlements at and above the Arctic Circle, police officers' duties include keeping an eye out for these potential furry felons.
4. Black Bears
Black bears reside primarily in the forests of mainland Alaska. Although much smaller than grizzlies, they tend to be more aggressive, but not as much as polar bears. Not being as large and resilient as grizzlies, they tend to take a backseat when it comes to bear stories, but should never be underestimated.
5. Salmon
After bears, perhaps the next most famous fauna in Alaska is salmon. There are actually five different species of this fish: Pink, Red, Silver, Dog, and King Salmon. King Salmon are the rarest, and, consequently, the most sought-after of the five varieties of salmon. They are also the largest and generally considered to be the tastiest.
6. Sea Lions
One of the chief competitors with humans for salmon, these marine mammals can most often be found lounging about next to the water, bellowing away in their bass voices. Seeing one of them one can't help but wonder if they served as the inspiration for a certain Star Wars villain.
7. Dog Sledding
Who hasn't heard of Alaskan sled dogs? Nowadays very few people travel by dog sled, but several dog sledding races are held annually in Alaska.
The most famous of these is the Iditarod. While most people think of huskies as being from Alaska, this isn't quite accurate. Huskies come from Siberia, but have near-identical cousins native to Alaska, the Alaskan malamute. Malamutes are large and bulkier than huskies.
8. Cold Winters
This one goes without saying, but cold winters are definitely something that makes Alaska famous. Much of the state routinely sees temperatures plunge well below zero in the winter. However, the winters are not nearly as harsh near the southern coastal regions of the state, where the (comparatively) warmer ocean air keeps winter temperatures hovering in the 40s and 50s F.
9. Denali National Park
Alaska has a lot of national parks (although it isn't the state with the most national parks).
The most famous of all national parks in Alaska is Denali National Park.
Mount Denali, formerly known as Mount McKinley, is the tallest mountain, not just in the United States, but in all of North America. It towers at an impressive 20,310' and can be seen from miles away. Denali National Park also has many beautiful lakes and rivers as well as other famous Alaskan animals like moose, caribou, and wolves.
10. Glacier Bay National Park
While Denali National Park ranks number one in fame, there are several other national parks throughout Alaska. Another well-known one is Glacier Bay National Park. Here one finds numerous glaciers and, depending on the time of year, several species of whales.
11. Lake Clark National Park
Situated at the juncture of southcentral Alaska and southwestern Alaska, the majestic Lake Clark National Park is home to an abundance of awe-inspiring sites.
Besides Lake Clark, for which the park is named, there are majestic mountains (some of which are volcanoes!), bears, salmon, and many other iconic Alaskan animals to be found.
12. Wrangell-St. Elias National Park
Another of Alaska's many national parks is the Wrangell-St. Elias National Park. Here one finds numerous examples of what makes Alaska a truly epic state.
For one, Mt. St. Elias, which contributes its name to that of the park, towers at a lofty 18,008 feet, making it the second highest peak in the United States after Denali. It's also the largest national park in the United States.
❓ Trivia Time: The Malaspina Glacier, located in the Wrangell-St. Elias National Park is larger than the state of Rhode Island!
13. Matanuska Glacier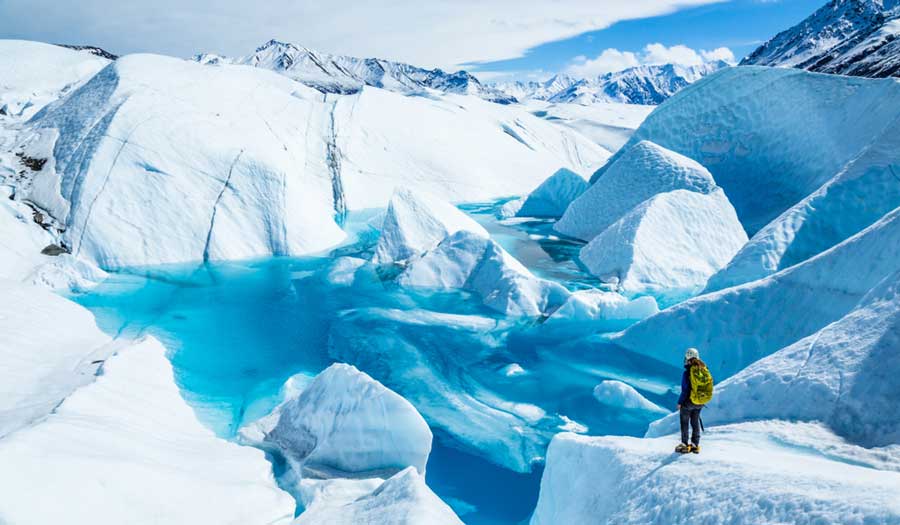 This glacier is one of the more easily accessible of Alaska's glaciers. Most of Alaska's famous glaciers require a voyage by sea or air for a good viewing, but Matanuska Glacier needs only a short drive from Anchorage. It also holds the title of largest glacier accessible by car.
14. The Bering Sea
Made famous by the TV show "The Deadliest Catch," the frigid Bering Sea abounds both in natural resources and danger. Crab fishers face the potential dangers of ice storms and waves well over forty feet tall in their quest for crustaceans.
There are many stories of harrowing rescues by the brave men and women of the United States Coast Guard, delivering fishermen against all odds from the fury of the nature of this far northern sea.
15. Kodiak Island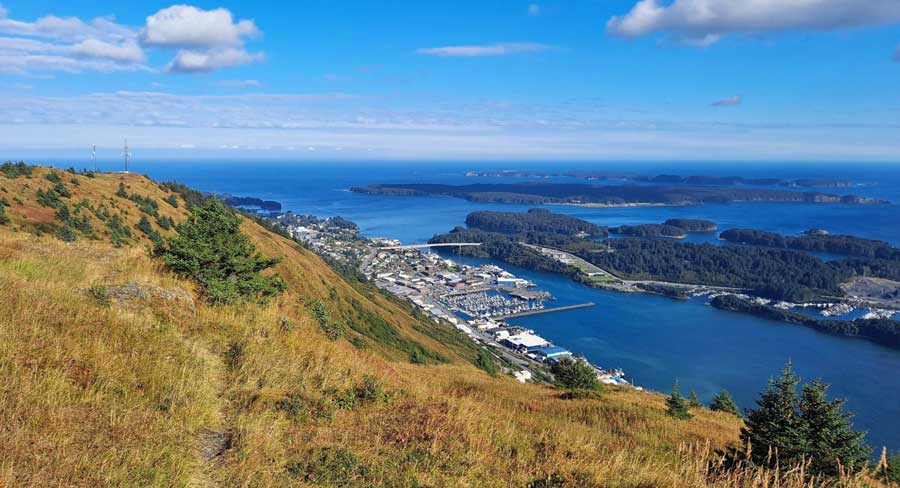 Some of the boats featured in "The Deadliest Catch" were from the town of Kodiak on the island of the same name. Kodiak Island is also famous for its brown bears, which edge out their cousins on the mainland for the title of largest bear. Kodiak Island was also the site of the first Russian colony in North America.
16. Southeast Alaska
The name Alaska conjures up images of ice and igloos in many people's minds. They would be pleasantly surprised to see the reality of southeast Alaska. Covered in lush, temperate forests, this part of Alaska bears a closer resemblance to British Columbia than the rest of its state. Its climate is actually considered a rainforest!
❓ Trivia Time: What is the state abbreviation for Alaska?
17. The Aleutian Islands
Moving over to the southwest of Alaska, the lush climate gives way to colder, more barren (yet still beautiful) landscapes. Stretching for 1200 miles into the Pacific Ocean, the Aleutian Chain consists of 69 islands of different sizes. Poor soil quality and colder climate prevent trees from growing, but they don't stop an abundance of wildflowers from blossoming across all these islands.
18. Alaskan Cruises
One of the most popular ways to visit Alaska and see many of its glaciers and other natural wonders up close is by cruise ship.
One can book a cruise to see the scenic Kenai Fjords in south-central Alaska or visit the stunning scenery of southeastern Alaska. Some cruise ships even travel along the Aleutian Chain to and from Japan. Needless to say, though, north of the Aleutians is not on anyone's itinerary!
❓ Trivia Time: Alaska has more shoreline than any other state in America!
19. The Al-Can Highway
During the Second World War, Allied forces blazed a highway through Canada to Alaska in order to improve supply lines to the Soviet Union. After the war, this lonely road through the wilderness gained popularity among tourists. Many Alaskans have also taken the time to travel the long, long road down to the Lower 48 and take in the many natural wonders all along the way.
20. Commercial Fishing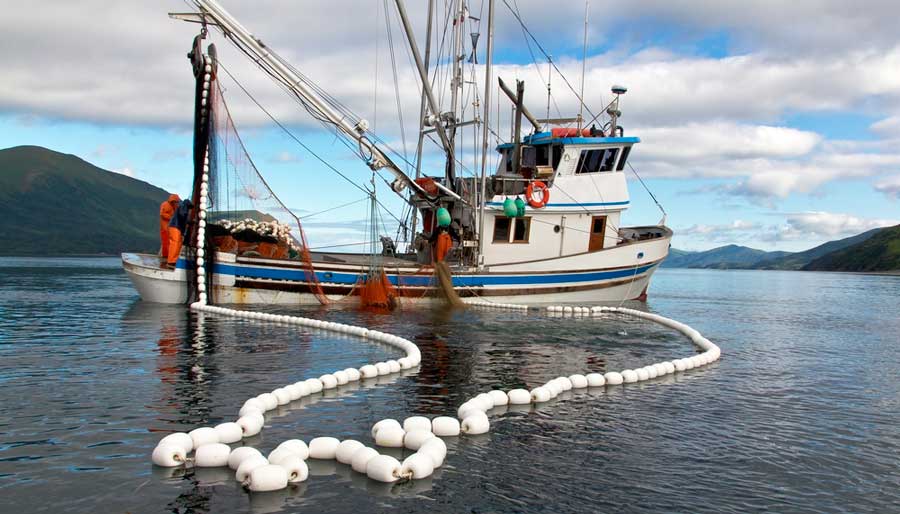 Aside from what's shown on TV shows, Alaska boasts a thriving commercial fishing industry. Towns such as Kodiak and Dutch Harbor lead the state in fishing for salmon, cod, halibut, and more. The gold rush may be long over, but fish has taken its place. In summer, many people from across the country flock to Alaska, hoping to make it big. The work is grueling, but, according to alaskafishingjobs.com, a good summer can yield up to $50,000!
21. Oil
Perhaps Alaska's most famous natural resource, oil forms a major part of the state's economy. Alaska's North Slope (the land between the Brooks Range and the Arctic Ocean) contains most of the state's supply. From the north, the famous trans Alaska pipeline carries this oil down to the southern coast to be loaded onto barges and shipped to refineries in the Lower 48.
22. Gold
Before oil, there was gold. Alaska experienced its own gold rush in the late 1890s. For many years, Alaska served as the last outpost of the Old West. True, there were no cowboys, but the same wild, sometimes even lawless frontier spirit immortalized in Hollywood movies lingered long into the 20th century in Alaska.
23. Alaska Native Heritage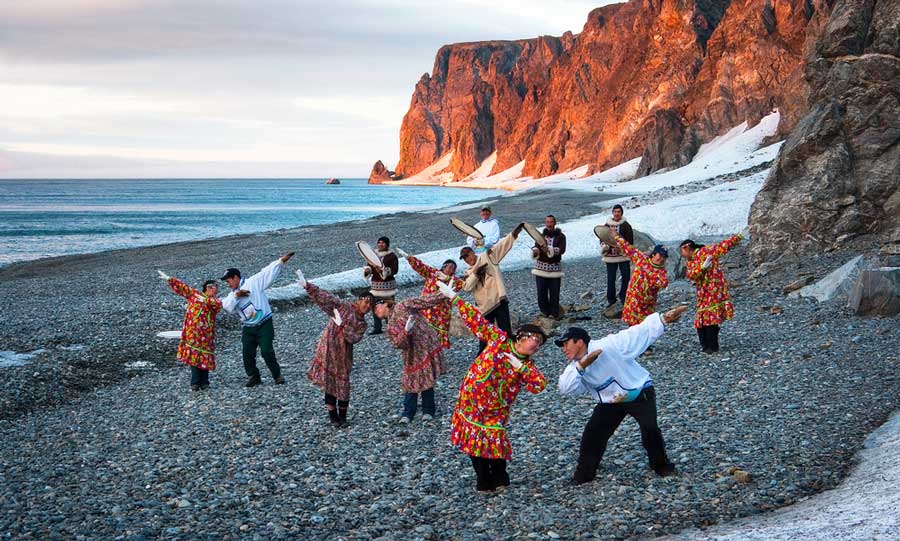 For millennia, many different tribes of Alaska Natives have called the Last Frontier their home. Every region of the state, along with an abundance of natural beauty also treasures a unique and rich indigenous culture. Although there are numerous individual tribes, there are several broader cultural groups to which they belong. These groups tend to correspond to the geographical regions of Alaska.
The major groups of Alaska Natives include the following:
Inuqiaq – This tribe occupies the northernmost part of the state.
Yupiks – The Yupik live in southwestern Alaska.
Aleuts – They live in the Aleutian chain and on the Alaska Peninsula.
Alutiiq – The Alutiiq live in south central Alaska.
Athabascan – The Athabascans occupy the central interior of the state.
Southeastern – These include smaller divisions such as Tlingit, Haida, and others.
24. Slavic Heritage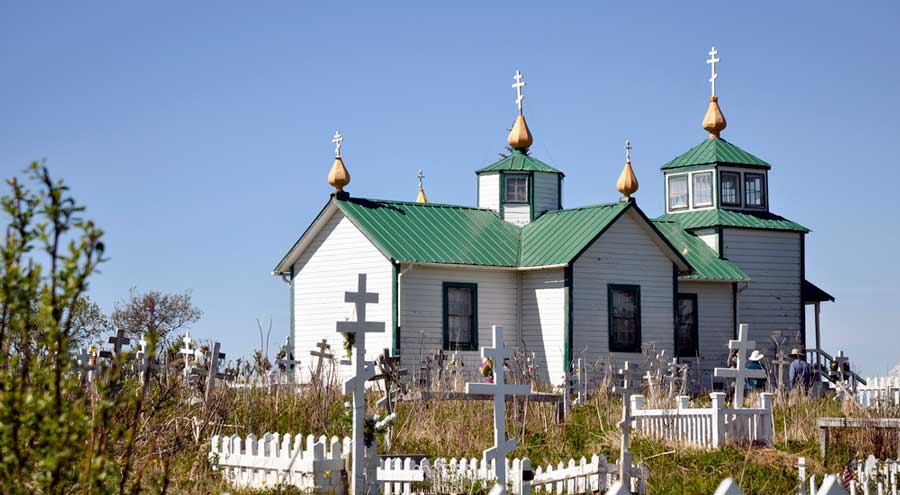 Alaska's history witnessed a unique blending of Native Alaska and Slavic culture when the Russian empire founded colonies throughout southern Alaska. In many villages in these regions, Ukrainian Christmas carols are sung to the present day. They also celebrate Christmas on January 7th, in accordance with the Russian Orthodox tradition, to which many of them belong.
25. Midnight Sun
Alaska is also called the "Land of the Midnight Sun." In summer, in some latitudes, the sun doesn't set until well past midnight (or not at all!). The midnight sun of summer does come with a price tag in winter. Then, the previously prolonged hours of daylight invert to longer hours of dark. However, it's only at and above the Arctic Circle that the days and nights last for months.
26. Northern Lights
One consolation that appears amidst these longer, darker winter nights is the northern lights. Also known by its Latin name of Aurora Borealis, this natural phenomenon can fill the night sky with shimmering curtains of vibrant green, red, white, and even purple hues. The farther north one goes, the better the chances of seeing the northern lights. The city of Fairbanks is especially known for its northern lights tours.
👉 Read Next: What to Know About Each State
FAQs About What Makes Alaska Famous
What is a surprising fact about Alaska?
Here are 3 surprising facts about Alaska: 
– Alaskans consume more ice cream per capita than any other state! Everyone's favorite frozen confection serves as a cool refreshing treat on hot summer days spent outdoors, as well as being a great way to chase away the cold, dark winters.
– Juneau is the only capital city not connected by roads to the rest of its state! Honolulu narrowly misses this distinction by being connected to other cities on the Big Island.
– Part of Alaska was occupied by a hostile force in World War II! From June 1942 to May 1943, the island of Attu, at the very end of the Aleutian Chain, was occupied by Japanese forces. On May 30, 1943, an American force landed and retook the island from the invaders.
🤠 Read Next: What is Texas Known For?
***
This is just a short list of the things that make Alaska famous. To do this state justice would require volumes of books! It may be among the most sparsely populated areas in the United States, but what it lacks in population it more than makes up for in natural beauty. You won't regret visiting Alaska!