What is Maine Known For? (22 Famous Things, People & Places)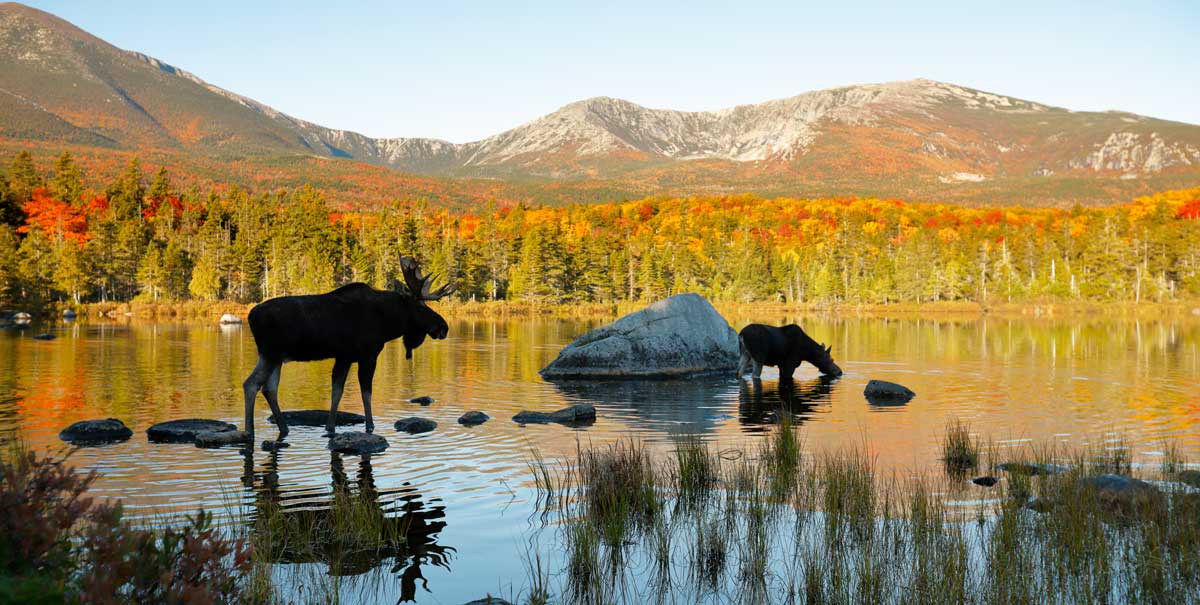 What is Maine known for?
Maine is known for fresh seafood, pine trees, rocky coastline, and cozy fishing towns. Famous people from Maine include Bette Davis, John Ford, and Stephen King. Maine is known also for its distinctively northeastern natural beauty.
Tucked away in the northeastern corner of the nation, Maine may be considered off the beaten path by many. Overlooking this state means missing out on a unique combination of New England charm and a rugged beauty not found anywhere else east of the Mississippi River.
Intrigued? Read on to learn more about what makes Maine one of the best-kept secrets in America.
Advertising Disclosure: What States is a for profit reference website, supported by advertisements. Thank you for supporting our mission to make geography fun for all!
22 Things Maine is Known For
1. Maine Lobster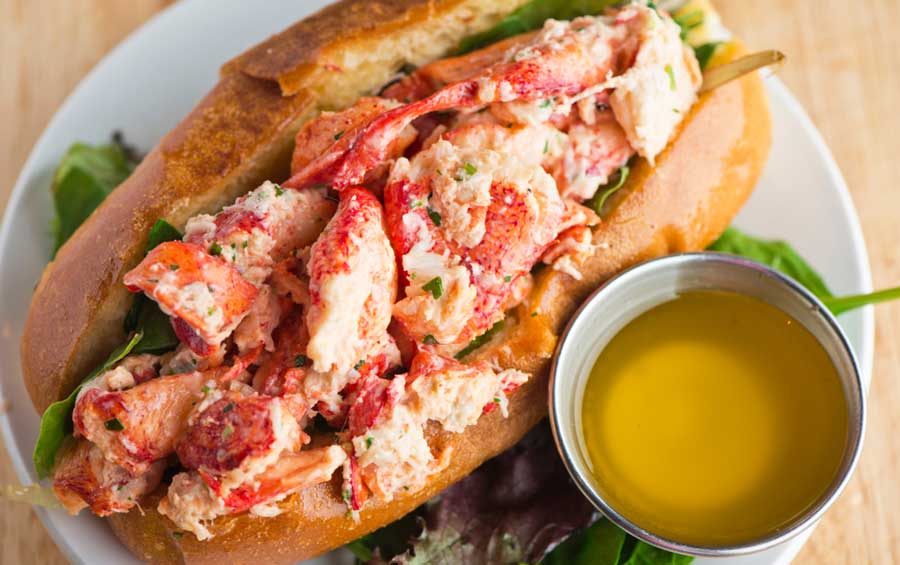 Or should we say, "lob-stah?" Maine is famous for this crustacean and the many dishes made from it. One of the most famous is Maine lobster rolls. A Maine lobster roll is simply lobster meat on a brioche bun, maybe with a little mayo, and melted butter for dipping. Simple, but delicious!
Another delicious dish is lobster mac, mac and cheese with lobster.
The more "formal" lobster dish is steamed lobster. Many restaurants will allow you to choose your own lobster. Crustaceans have a very short shelf life, so when visiting Maine, the options are either fresh lobster or frozen. Freezing does, of course, diminish the quality, so fresher is better.
2. Wild Maine Blueberries
What better dessert after a lobster dinner than a confection made with Maine's own wild blueberries? Maine is known for these berries that grow throughout its vast forests. In fact, Maine produces more blueberries than all the other states combined! 99% of the country's blueberries come from Maine!
Creative confectioners have incorporated the berries into everything from donuts to ice cream to
craft beer. A great Maine breakfast option is blueberry pancakes doused in Maine's own maple syrup.
3. Maple Syrup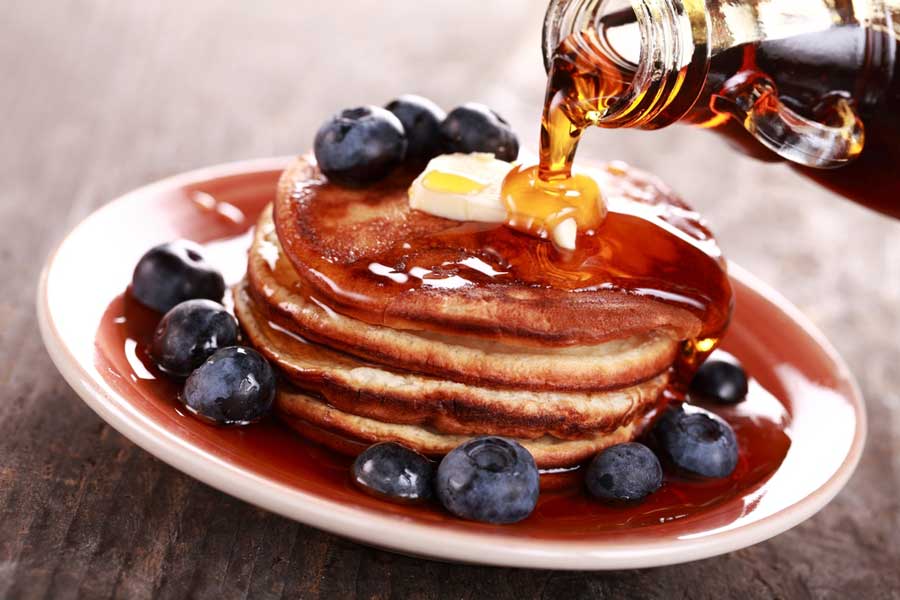 The thick forests of Maine abound with different kinds of trees, but perhaps the most notable are the maple trees. Not only do their leaves turn into brilliant, fiery colors in the fall, but the trees also yield golden maple syrup.
4. The Pine Tree State
While Maine's maples may produce their famous syrup, the pine tree gave Maine its nickname. The evergreen trees add to that distinctive "northern" feel that Maine is famous for. The state is also home to fir and spruce trees which closely resemble the pine tree.
Overall, Maine is the most forested state, being 89.5% forested. This does, of course, include other trees besides pine, but nowhere else in the eastern United States has such a high concentration of this evergreen tree.
5. Rocky Coastline
Another factor contributing to Maine's wilder feeling is its craggy coasts. Here and there, bays and beaches break the pattern, but most of Maine's Atlantic coast is rocky. Some bays are large enough to accommodate commercial ports, while other, smaller inlets make for idyllic hidden harbors, snuggly tucked away from the often harsh North Atlantic Ocean.
❗ Trivia Time: Maine is the only state to share a border with just one other state: New Hampshire. If you're curious to know which state borders the most states, check out our article on this subject!
6. Acadia National Park
One of the best places to see Maine's rugged coastlands and pristine forests come together is Acadia National Park. Spanning several islands on Maine's central coast, the park boasts mountains, forests, and rugged sea cliffs. The summit of Mount Cadillac offers some of the best views in the park. For anyone who loves fall colors, autumn in Acadia can't be beaten.
In addition to its natural beauty, Acadia has a distinct honor. It is the only National Park in the nation's northeast. Other locales may be designated as National Monuments or National Historic Places, but only Acadia is a National Park.
7. Lighthouses
With such a rugged coastline and maritime-oriented economy, Maine naturally needed lighthouses to help ships navigate safely to and from their ports. Although there are lots of lighthouses in Maine, it is not the state with the most lighthouses.
Some of the most famous lighthouses in Maine include the Portland Head Light just south of the city of Portland, and the West Quoddy Head Light. Don't let West Quoddy Head Light's name fool you, it is actually situated on the easternmost point in the United States!
8. Beaches
Even though Maine's coast is famous for its ruggedness, there are still excellent beaches across the state. The best beaches, in many people's opinions, are found in southern Maine where the coast is less rocky.
Sand Beach in Acadia National Park may be the state's most remote major beach, but is perfect for those wishing to escape the more touristy, developed beaches in the south of the state.
9. Seaside Amusement Parks
In the more populated southern part of Maine, the beaches are often accompanied by boardwalks full of shops, restaurants, and other attractions.
Saco, Maine has amusement parks on, or close to, its beaches. Palace Playland sits right on the edge of the beach, while Funtown Splashtown USA is only a mile from the strand. Funtown Splashtown is famous for being the only amusement park in Maine with a wooden roller coaster.
10. The Easternmost City in the US
Bearing the appropriate name of Eastport, this town in eastern Maine bears the title of Easternmost City in America. The local economy relies on tourism and aquaculture (primarily fish and seaweed farming), although fishing formed the lifeblood of the town in earlier years.
With a year-round population of 1288, it is the smallest city in Maine. For locals and visitors alike, that only adds to the charm. The waters off of Eastport are also home to Old Sow, the largest whirlpool in the western hemisphere, and the second largest in the world.
11. L.L. Bean
Mainers seem to have a knack for coziness. One of the most famous channels for sharing this coziness with the "outside world" is the outdoors company L.L. Bean. Known for quality clothing and camping gear, this Maine-based company has been sharing Mainers' love of the great outdoors (and the great indoors, for that matter) since 1912.
12. Moose
One of the most famous non-human denizens of Maine is the moose. The sprawling forests of the Pine Tree State make for an ideal habitat for these majestic mammals. Although herbivores, they can be highly aggressive, so if encountered, it's best to keep one's distance from them.
13. Portland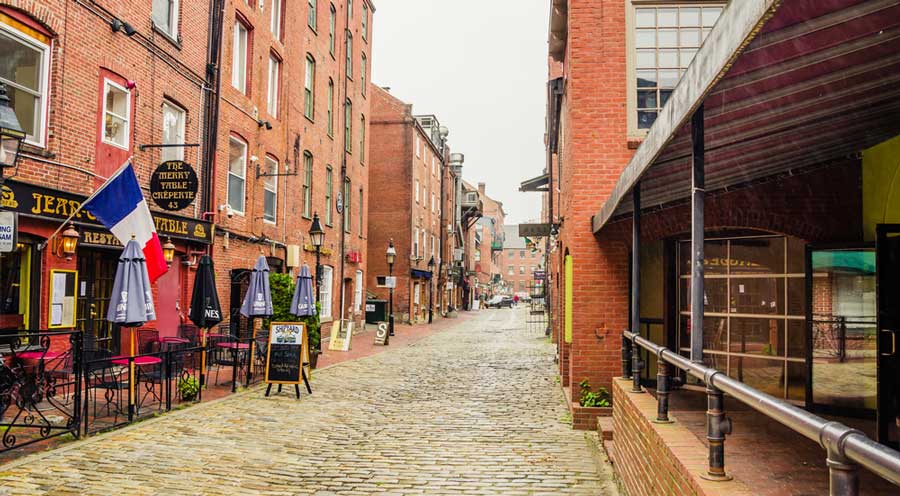 Maine's largest city is well worth a visit. One of the most charming parts of town is the Old Port District, known for its brick buildings and cobblestone streets. Portland's maritime heritage is evident throughout the city and celebrated in festivals such as the annual Maine Boatbuilders Show. At this show, boat builders from around the state gather to display their works.
Portland, Maine is known for being the home of American poet Henry Wadsworth Longfellow. Recent years have also seen a blossoming art scene with a number of galleries and museums cropping up throughout the city.
This city on the shores of Casco Bay, much like its counterpart in Oregon, is a foodie mecca with numerous restaurants, coffee shops, and breweries.
14. Casco Bay
Besides Portland, there are a number of attractions in Casco Bay. Peaks Island, for instance, is technically zoned as part of the city of Portland, but feels like a quaint town unto itself. Interestingly enough, there have been repeated attempts by Peaks Island citizens to "secede" from Portland, by legal legislation of course.
Several other islands dot the bay, each with its own unique charm. If Portland feels too crowded, one can also visit the towns of Yarmouth and Freeport further north along the coast. Freeport also happens to be the home of L.L. Bean, with their flagship store being open 24 hours! Can't sleep? Why not go shopping?
15. Cape Elizabeth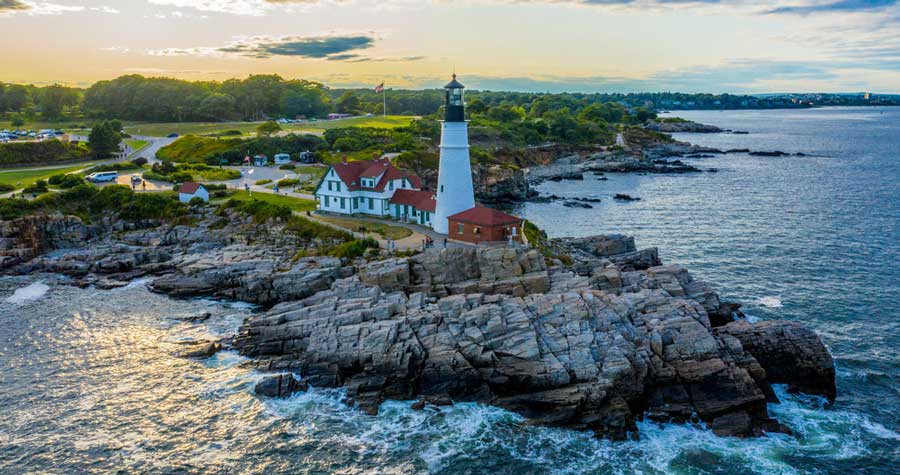 Just south of Portland, Cape Elizabeth is one of the most picturesque places in this beautiful state. This tiny town is home to the Portland Head Light lighthouse, Fort Williams State Park, and Crescent Beach State Park. Some notable people from this sleepy small town include director John Ford and actress Bette Davis.
16. Kennebunkport
One of Maine's many cozy seaside towns, Kennebunkport is a perfect retreat from the hubbub of the modern world. The town, historically, thrived as a fishing and shipbuilding port, although now tourism plays a major part in the local economy. People of all classes visit Kennebunkport, but it has enjoyed special popularity with the upper class.
Some of the most famous summertime visitors are members of the Bush family. President George H.W. Bush and President George W. Bush alike have come to this tranquil town in their downtime along with friends and relatives. The family summer home sits on Walkers Point to the south of Kennebunkport.
17. Fishing
Of course, with all the delightful little fishing villages along Maine's coast, not to mention its many rivers, Maine is an angler's paradise. On the Atlantic coast, charter boats will take customers out to their best "secret" spots to find fish.
One of the most popular fish in coastal Maine waters is the haddock. Maine is known for being the only state with landlocked salmon, which inhabit the many lakes in places such as Aroostook County, Washington County, and several others.
18. The Farnsworth Art Museum
This museum in Rockland, Maine has as its purpose to celebrate Maine's contributions to American art. While that is its stated purpose, its exhibitions also include works by artists from other states. Some of the most famous works include paintings by illustrator N.C. Wyeth and his brother Andrew.
19. It Used to Be Part of Massachusetts
Before becoming a state in 1820, Maine was part of Massachusetts! It had originally been a possession of the Massachusetts Bay Colony during colonial times. When Massachusetts became a state, it retained its northernmost territory. Maine's statehood came about as part of the Missouri Compromise, which sought to maintain a balance between free and slave states before slavery was abolished nationwide.
20. The Appalachian Mountains
Maine is the northernmost state that the Appalachian Mountain range runs through.
The northern terminus of the Appalachian Trail lies in the hills near Katahdin, Maine. So, if you're well prepared, you could walk all the way down the mountain range to the southern terminus in Alabama!
The mountain of the same name (Katahdin) is the tallest mountain in the state, standing at a majestic 5,269'.
21. Baxter State Park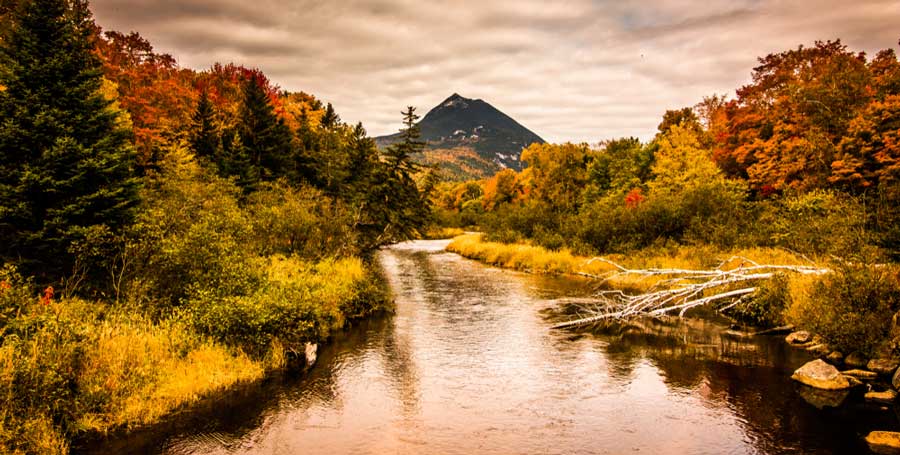 This beginning to the Appalachians is just one of the attractions in Baxter State Park. With 215 miles of hiking trails, there's plenty to see. The park is home to landscapes so epic that you may think you're out west in a place like Montana instead of the east coast! Outdoor enthusiasts will find it hard to leave this stunning state park in north central Maine
22. Ferry to Nova Scotia
Maine is a great jumping-off point for those wishing to explore Canada's northeast. A ferry runs between Bar Harbor, Maine and Yarmouth, Nova Scotia from late spring to mid-October. The trip takes around 3.5 hours and vehicles and foot passengers are welcome aboard. Onboard there are various amenities to make the voyage comfortable.
Depending on the time of year, one may even see whales.
👉 Read Next: What is Each State Known For?
FAQs About Famous Maine Things Maine
Is Maine considered part of New England?
Is the northernmost point in the Lower 48 in Maine?
The northernmost point in the Lower 48 states is actually the "Northwest Angle" in Minnesota. The Northwest Angle is that little piece of Minnesota that juts up into Canada.
***
Now you don't have to wonder "what is Maine known for" anymore.
If you are in the mood for outdoor adventures, seaside strolls, or succulent lobster rolls, there is no place like Maine.