What is Indiana Known For? (20 Famous & Interesting Things)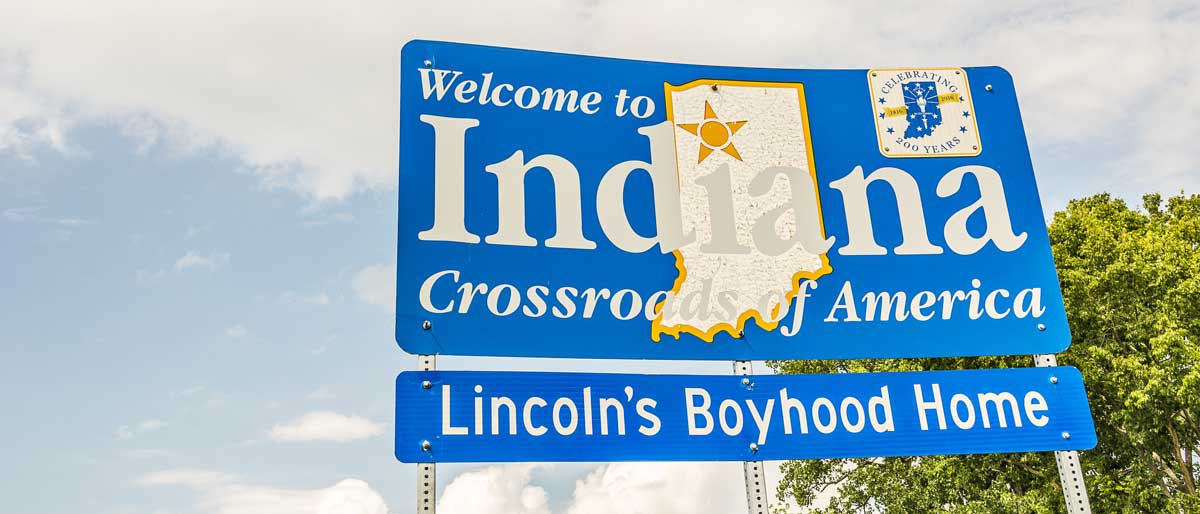 What is Indiana known for?
Indiana is known for its agriculture, automotive industry, and rich history of professional sports and American legends. Indiana is also home to prestigious universities and unique theme parks.
Have you ever wondered if there is one state that has had a truly unique influence on several of America's most beloved institutions? Institutions such as sports, folk tales, cars, and more? Read on to see how the midwestern state of Indiana answers this question, and much more!
Advertising Disclosure: What States is a for profit reference website, supported by advertisements. Thank you for supporting our mission to make geography fun for all!
20 Famous Things Indiana is Known For
Hoosier State
Few things are as classically American as an underdog sports movie. Without a doubt, Hoosiers is the prototype for this genre. The film is based on actual events in 1954 when a small-town high-school basketball team went from zeros to heroes, winning the state championship with a buzzer-beating shot.
While the movie is a classic, Indiana's state nickname, the Hoosier State, doesn't come from the film. There are several theories regarding the origin of the term Hoosier.
One theory states that a man named Samuel Hoosier and his crew of men from Indiana gained fame for being the best workers on the Ohio Falls Canal in Louisville, Kentucky. Regardless of the actual origin of the term, Indianans are proud to be called Hoosiers.
Professional Basketball
Aside from its impact in the world of sports cinema, Indiana is known for its contributions to the NBA. Larry Bird, considered by many to be one of the best basketball players of all time, hails from Indiana.
Although he played for the Boston Celtics, he later went on to coach his home state team, the Indiana Pacers from 1997-2000. During his time as coach, another basketball great, Reggie Miller, played for the Pacers.
With great professional players, as well as an adamant love of high school and college level basketball as well, Indiana has claimed the title of "Basketball Capital of the World." However, this title is contested by their next-door neighbor, Chicago, which certainly has bragging rights of its own in this game.
Indianapolis, Indiana
This city in central Indiana is the Indiana state capital city. With a population of just over 900,000 Indianapolis, Indiana is also the largest city in the Hoosier State.
Visitors to the downtown area will easily spot the stately architecture of the capitol building where the Indiana General Assembly meets. Downtown Indianapolis also boasts the world's largest children's museum. One can also go for a leisurely stroll in Fort Harrison State Park.
The Indianapolis Motor Speedway
NASCAR is famous throughout the central and southern states, but few states play such an important role in automotive sports as Indiana.
Located in northern Indianapolis, the Indianapolis Motor Speedway is home to the Indy 500, America's most popular long-distance auto race, as well as many other racing events.
❗ Fun Fact: Indianapolis calls itself the "The Crossroads of America" because four major US Interstate Highways come together in and around it.
Corn
Indiana is famous for its farmlands. The biggest crop for Indiana farms is, without a doubt, corn. A drive through the countryside yields views of seemingly endless fields of this plant, native to America, and now grown throughout the world.
Corn-on-the-cob may be one of the most popular ways to enjoy this vegetable, but Indianans have come up with many creative uses for it in a variety of dishes.
Pork Tenderloin Sandwich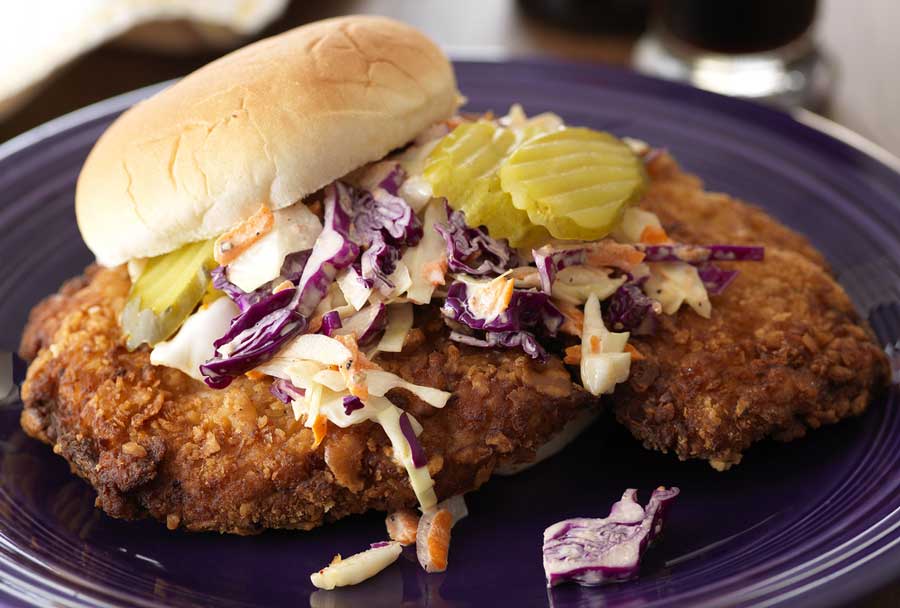 On the subject of local cuisine, a special favorite is the pork tenderloin sandwich. People throughout Indiana and surrounding states, much like those from the South, have historically preferred and created good, simple, hearty food.
This sandwich certainly meets those criteria, and, perhaps, exceeds them, depending on how big a helping is served.
Midwestern Culture
Indiana is one of the states that make up the Midwest region.
Although the state has a substantial industrial side, it is largely agricultural, and people pride themselves on being down-to-earth and friendly. Indiana fought with the Union in the Civil War, so they may not have the same (now) friendly rivalry with "Yankees," but they'd generally consider themselves simpler.
Abraham Lincoln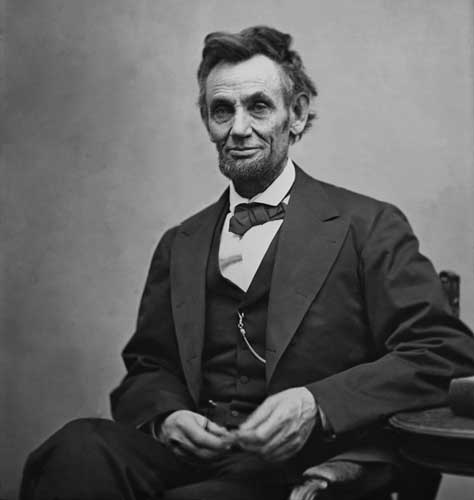 Besides, perhaps, George Washington, no other name says "America," like Abraham Lincoln. Our nation's 16th president spent the better part of his youth living in Indiana. It was here that he grew into the man who would go on to lead the nation in one of its most difficult periods. It was here that, as the legend goes, he did his homework using coal and a shovel, for lack of pen and paper.
The Johnny Appleseed Legend
Johnny Appleseed, another legendary American, also figures into Indiana history. While many fanciful fabrications may have grown up around this eccentric frontiersman, it is known for certain that he planted many apple orchards in his wanderings.
His travels took him across the Appalachian Mountains and beyond, and he spent the last years of his life in Indiana. It may be that some of the natural apple orchards in these states came from the apple seeds he planted long ago.
Spring Mill State Park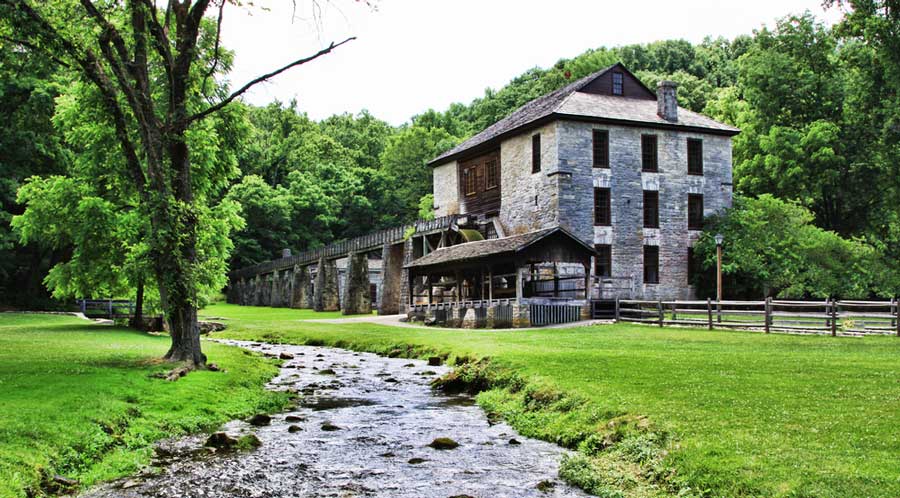 This state park in southern Indiana preserves the memory of the unique relationship between nature and technology in America's past. Early settlers took advantage of the local springs to build water mills to grind flour and other grains, spin wool, and more.
Today, visitors can learn about this fascinating history at the preserved historical buildings and also enjoy the natural beauty of the area. Several trails are available for walks and boat tours of the local caves can also be taken.
Santa Claus, Indiana
Another legendary figure, although not an American per se, also finds a unique association with Indiana: Santa Claus. In 1854, a small Indiana farming community named Santa Fe sought to become incorporated as a town.
Their application was refused because, elsewhere in the state, there already was a Santa Fe. After much consideration, the residents decide upon Santa Claus as the new name.
Since that time, and with the increased fame of the jolly old elf, several Santa Claus-themed attractions have opened up in the small town in southwestern Indiana. There is also Holiday World, a theme park dedicated to the various holidays throughout the year, and a water park as well.
Lake Michigan
One generally doesn't associate visiting Indiana with a day at the beach, but the shores of Lake Michigan in northern Indiana actually have a lot to offer! For example, the Indiana Dunes National Park spans over 15,000 acres of sand dunes, wetlands, forests, and tranquil beaches.
The town of South Shore offers numerous attractions and activities such as golf, shopping, fishing, and boat rentals.
👉 Read Next: What is Michigan Famous For?
University of Notre Dame
Basketball may be the most popular sport in the state, but Indiana has its share of fame in the world of college football as well. The Notre Dame Fighting Irish are one of the most well-known college football teams.
This university in Indiana is famous for more than football, though. The University of Notre Dame is one of the premier institutes of higher education in America, even if not considered an "Ivy League" school. The most popular majors include various economic, legal, and political science degrees, so many of its students go on to play influential roles in society.
South Bend, Indianapolis
In addition to being the home of Notre Dame, South Bend has several unique attractions. The National Studebaker Museum preserves the legacy of the Studebaker corporation, which, at one time, was a major manufacturer of both civilian and military vehicles in America. One can also find a vast collection of vintage automobiles at the museum. Several other museums in and around downtown South Bend offer exhibitions of art as well as local and military history.
East Race Waterway
Perhaps South Bend's most unique attraction, the East Race Waterway laid claim to fame as North America's first artificial white-water course. What started out as an industrial canal in 1843 would later (1984) go on to become a water park like no other at the time. Visitors can experience rapids comparable to those of the Colorado River.
Brown County State Park
Another of Indiana's state parks, Brown County State Park shows the natural beauty of the American midwest. The park consists of over 15,000 acres of forested hills. Visitors can enjoy abundant opportunities for hiking, camping, and horseback riding on its many trails. This state park also ranks as one of the best for autumn colors.
Indiana Limestone
One of the things Indiana is known for, but in a more indirect way, is its contribution to iconic American buildings and monuments Both the Empire State Building in New York City as well as the National Cathedral and Lincoln Memorial in Washington, D.C. were built with Indiana limestone. Indiana's limestone was sought out for these projects because it was especially strong, yet easy to shape.
Professional Sports Teams
In addition to a famous college football team, Indiana is known for the NFL's Indianapolis Colts. There is also the Indy Eleven, Indiana's contribution to the too-often overlooked American Professional Soccer League.
Indiana may not have a professional baseball team today, but it does have a fascinating history associated with America's favorite pastime.
The first professional baseball game in American history took place on May 4th, 1871 in Fort Wayne, Indiana. The Fort Wayne Kekiongas faced off against the Cleveland Forest Citys, beating the Ohio-based team 2-0.
Indiana residents have another distinctive honor to claim in the world of baseball history. The iconic "Take Me Out to the Ball Game" song was written by Indiana-born Albert Von Tilzer.
👉 Read Next: What is Each of the 50 US States Known For?
Fort Wayne, Indiana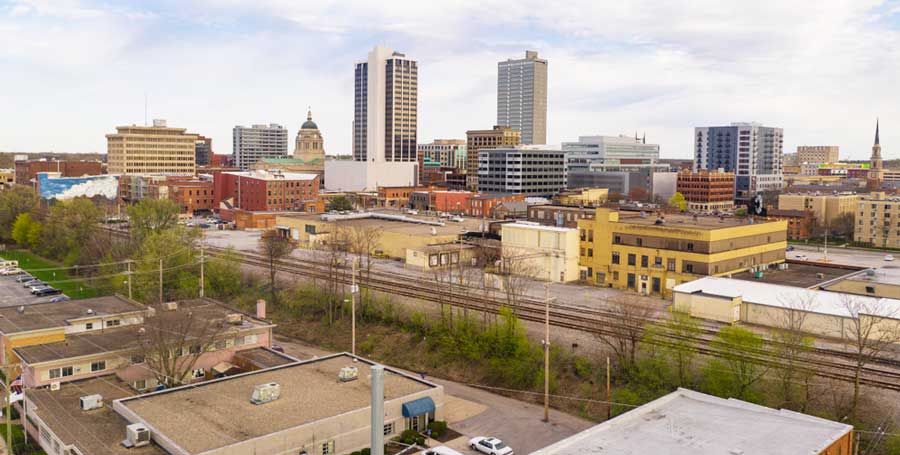 Fort Wayne, besides its contribution to baseball history, has much to offer those who visit Indiana. There are numerous parks, river walks, and a botanical conservatory, all perfect for strolls on a sunny day.
Museums of all kinds are found throughout the city; they showcase exhibitions on local history, firefighters' history, art, aviation, and more. Fans of the arts will also be pleased by the city's several theaters as well as the Fort Wayne Philharmonic.
⛽ Fun Fact: The gasoline pump was invented in Fort Wayne, Indiana! Every time you fuel up at the gasoline pump, you have Indiana to thank.
Purdue University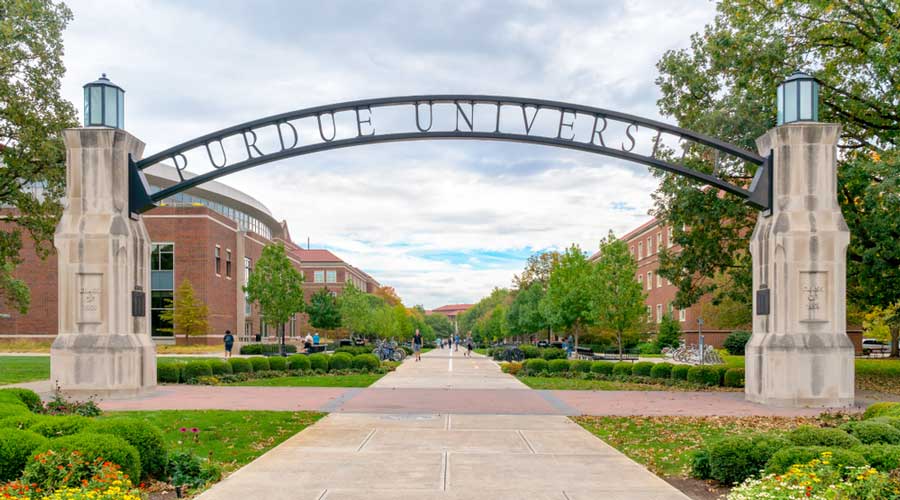 Another famous Indiana university is Purdue. Purdue's engineering and agricultural programs earned, and continue to earn, fame throughout America. Another claim to fame for Purdue is its most well-known alumni, American astronaut Neil Armstrong.
Another notable graduate of Purdue is Orville Redenbacher. Where else but Indiana could the man who revolutionized popcorn have come from?
🗺️ Read Next: What is California Known For?
FAQs About What Indiana is Known For
What is the state abbreviation for Indiana?
What is a Hoosier Nest?
"A Hoosier's nest is another word for a simple frontier cabin. This term found wider use when Indiana statesman John Finley wrote his poem "The Hoosier's Nest" in praise of his state and its people. 
What does the name "Indiana" mean?
Indiana means "Land of the Indians" or "Indian land," referring to the different tribes of Native Americans originally living there. In 1800, the US Congress used it to designate territory that would later become the state of Indiana.
***
There you have it: your answer to the question "what is Indiana known for?"
These are just some of the things Indiana is famous for. If you are looking for a state full of natural beauty, fascinating history, and down-to-earth people, Indiana is the state for you!