What is Louisiana Known For? (32 Famous Things, By a Local)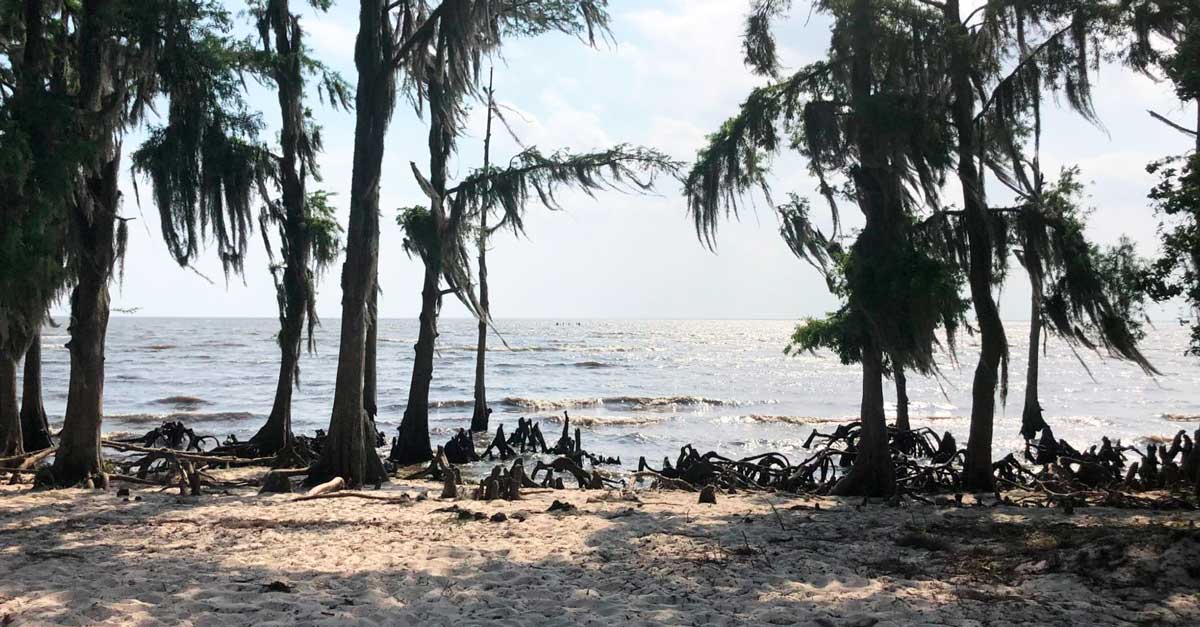 What is Louisiana known for?
Louisiana is known as the Bayou State and the Pelican State. It is famous for its Creole and Cajun culture, as the crawfish capital of the world, and for its Mardi Gras celebrations.
But did you know about some of the lesser-known things Louisiana is known for? Do you know about the abandoned amusement park that was never demolished? Can you name Louisiana's official cocktail? Did you know the state has the oldest continuously operating bar in the country?
Read on to learn more about this fascinating state!
Advertising Disclosure: What States is a for profit reference website, supported by advertisements. Thank you for supporting our mission to make geography fun for all!
32 Famous Things Louisiana is Known For
1. Mardi Gras
In Louisiana, "Mardi Gras" refers to both the single day known as "Fat Tuesday" (the day before Ash Wednesday, or the first day of Lent) and the entire season between Three Kings Day (January 6th) and Ash Wednesday.
In New Orleans and the surrounding area, the season is marked by parades with elaborate floats and collectibles for spectators to catch and the consumption of King Cake.
In western Louisiana, Acadians celebrate a similar Courir de Mardi Gras tradition, marked with horseback riding, costumes made of tattered rags, and a tradition of begging for chickens on Mardi Gras Day (Fat Tuesday).
2. Music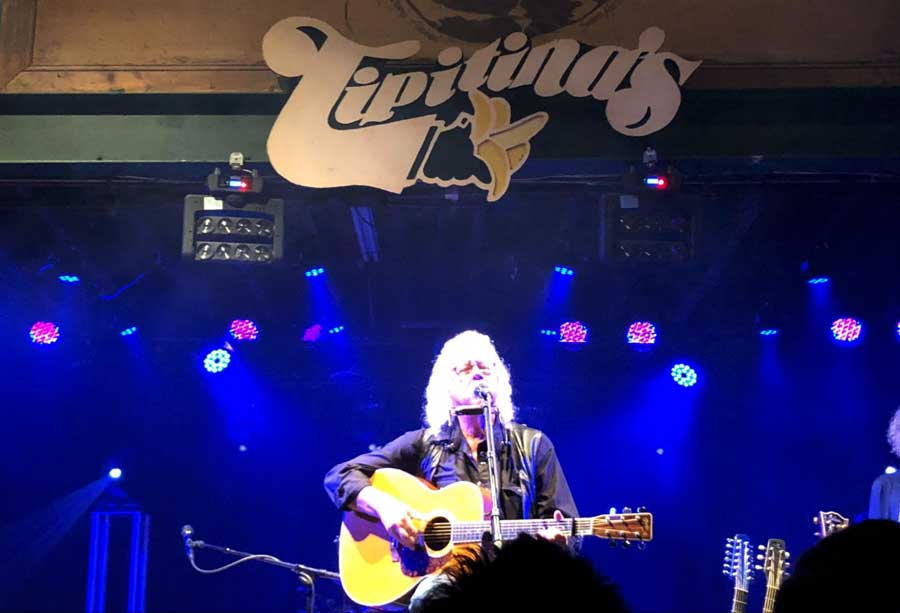 The music scene in Louisiana is almost too diverse to describe in a single paragraph. Louisiana has been the birthplace of music since enslaved people first gathered and played spirituals in Congo Square in the 18th Century.
It is often considered the birthplace of jazz. Famous jazz musicians like Louis Armstrong continued to make Louisiana famous for its jazz and blues.
North Louisiana was famous for the radio program Louisiana Hayride, which featured soon-to-be stars like Hank Williams and Elvis. Western Louisiana, or Cajun country, is famous for its Zydeco music (and to a lesser extent, Swamp Pop).
3. Laissez Les Bons Temps Rouler
"Laissez les bons temps rouler" is a French saying applied to the lifestyle of Louisiana–especially New Orleans–and translates to "let the good times roll."
It has a similar sentiment as "Joie de Vivre." It captures the idea of living cheerfully and joyfully, an idea often on display in the Big Easy.
4. Swamp Critters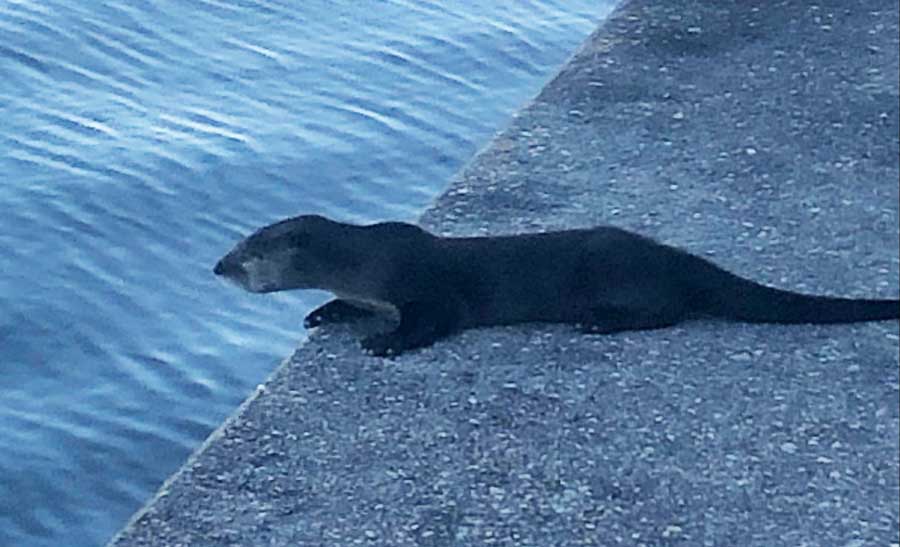 With its vast wetland areas and subtropical climate, Louisiana is home to some critters you won't find in many other places.
It is full of alligators, multiple venomous spiders, and snakes, and a large semiaquatic rodent with orange buck teeth called a nutria.
👉 Read Next: Do you know what Georgia is known for?
5. The Rougarou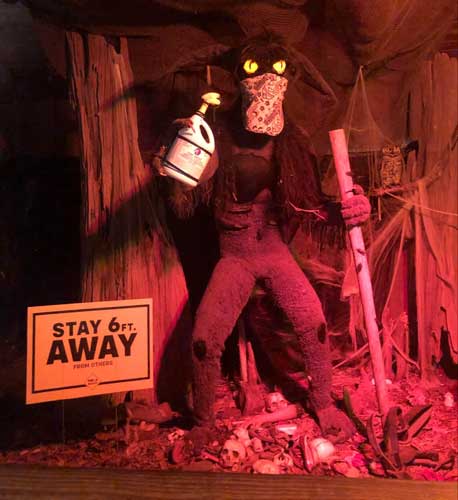 The Rougarou is a legendary monster–similar to a werewolf–with origins in the Cajun part of the state. The creature is said to prowl around the swamps and sugar cane fields with its human body and wolf head.
Many stories of the Rougarou were probably meant to inspire obedience: whether scaring Catholics into following Lenten restrictions or convincing children to listen to their parents.
6. French Language
Louisiana has a longstanding relationship with the language and culture of France. When Acadians were deported from Canada and settled in Louisiana in the mid-1700s, they brought their French language customs with them.
Though French language and customs declined in the 20th century, they were revived in the 1960s with efforts from the state legislature.
7. Crawfish boils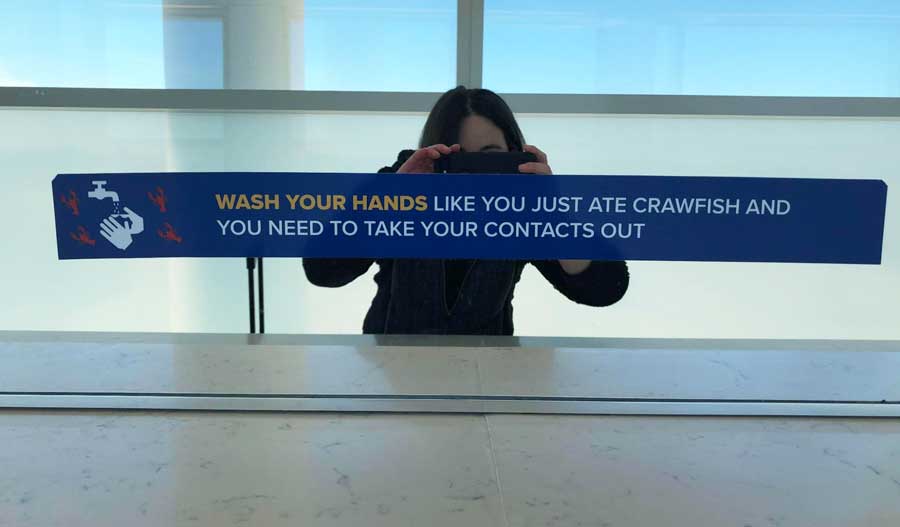 The crawfish boil is highly associated with Louisiana. Crawfish are boiled in a large vat with water and hot spices like cayenne pepper and hot sauce.
Vegetables like corn and potatoes are also usually tossed in. After they're cooked, the crawfish are usually dumped out on a newspaper-lined table and eaten communally.
8. Second Line Parades
A Second Line is a specific type of New Orleans parade (most traditionally a jazz funeral)
led down the street by a brass band. It is common for strangers to join the second line as it passes by, dancing casually at the end of the line and sometimes waving a handkerchief.
The tradition of second-lining was brought to New Orleans by enslaved Africans, and it remains associated with the black community.
❗ Trivia Time: Do you know what states make up the Deep South?
9. Cajun Cuisine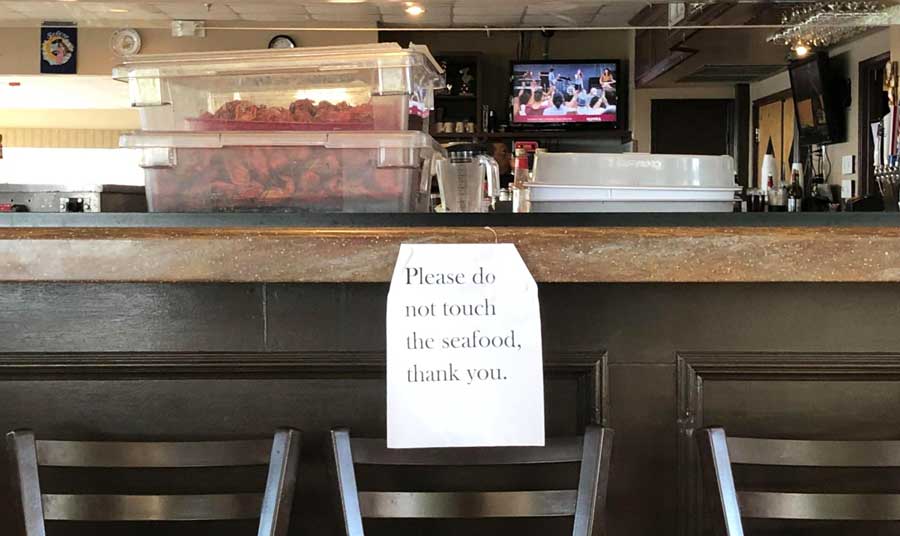 Cajun cuisine is popular with both locals and tourists in Louisiana. Many of these dishes involve a roux of flour and butter, the "holy trinity," or diced celery, onion, and bell pepper, and chicken, seafood, or andouille sausage. Specific popular dishes include jambalaya, crawfish etouffee, gumbo, shrimp creole, and red beans and rice.
10. The Sazerac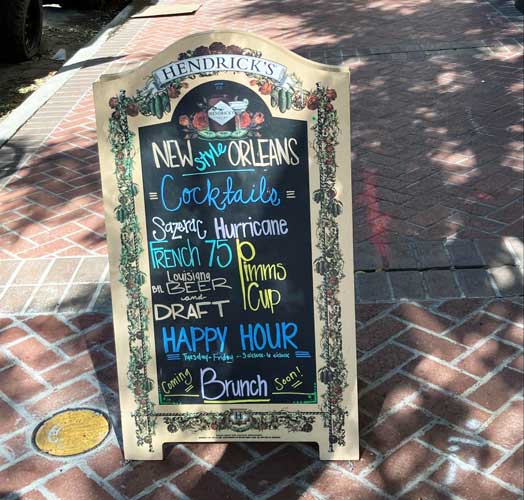 New Orleans is famous for several cocktails, but of them, the Sazerac is probably most associated with the city. The drink is traditionally a mix of cognac, absinthe, Peychaud's bitters, and sugar.
Some sources cite the Sazerac as the oldest American cocktail. In 2008, it was declared the official state cocktail.
11. Sports
Louisiana has dedicated sports fans, particularly when it comes to the Saints and LSU Tigers football teams. The New Orleans Saints are named for the city's strong jazz roots and the song "When the Saints go Marching in." The New Orleans Superdome is a distinctive stadium.
12. The Macabre
Louisiana–especially New Orleans– has a flair for the macabre. From the massive above-ground cemeteries known as "Cities of the Dead," to legends of ghosts and vampires, to the grittier horror of hurricane ruins, there is no shortage of creepy sights.
One lesser-known eerie destination is the ruins of the Jazzland Amusement Park (which was owned by Six Flags). The park closed for Hurricane Katrina and never reopened due to damage. The remains of the park have not been demolished, so they can still be seen on the horizon when driving north from New Orleans.
13. Hurricane Katrina
The impacts of Hurricane Katrina in 2005 were devastating and are still very much in the community's collective memory. It was a Category 5 hurricane that caused 1,800 fatalities. 80% of the city of New Orleans was inundated, largely due to engineering failures of the levee system.
The Superdome sheltered residents who could not evacuate. Following the storm, New Orleans fell into chaos, and some people were left stranded for days on top of bridges or overpasses.
14. Pirates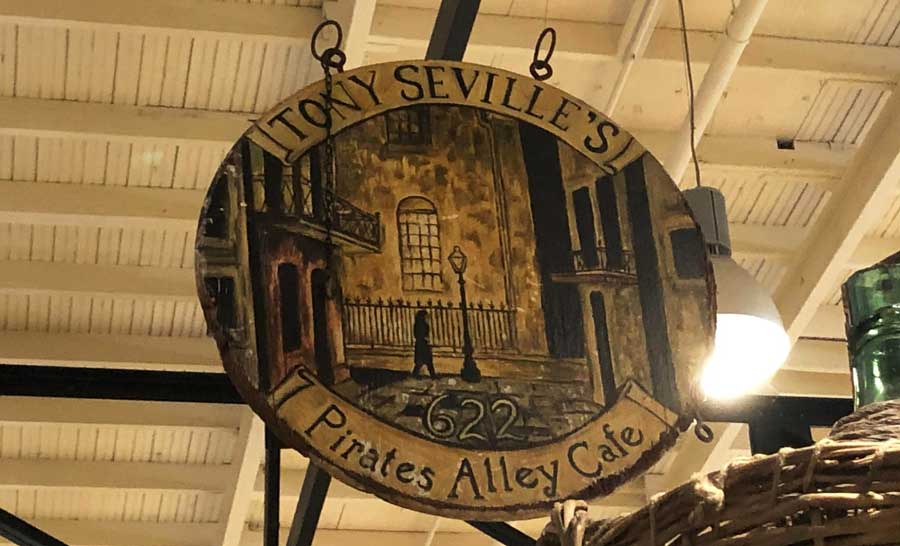 Jean Lafitte is the most famous pirate (or privateer or smuggler) who operated in the bayous of Louisiana. Although he is often considered a hero for his role in the War of 1812, he also played a major role in the slave trade. The Lafitte Blacksmith Shop (now bar) in New Orleans is said to be the blacksmith shop Jean and his brother used as a front for smuggling. It is the oldest bar in America.
15. True Detective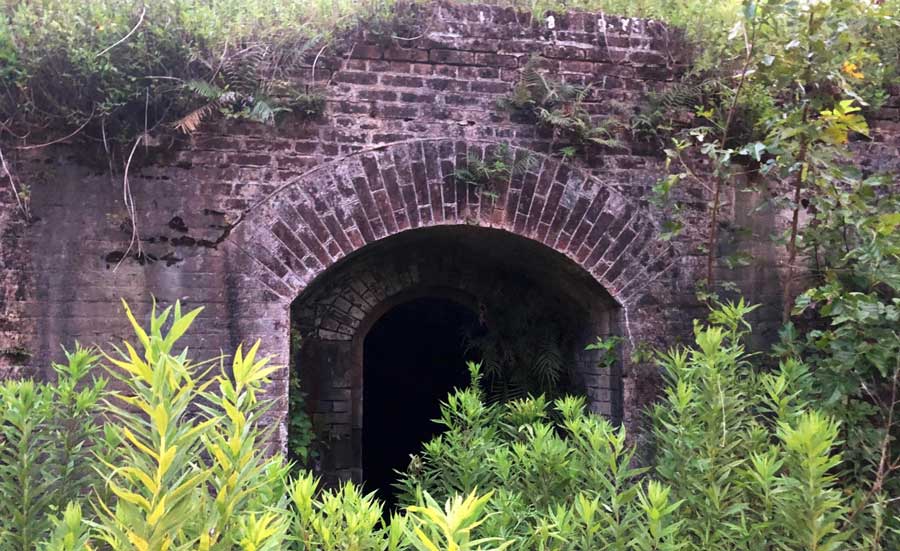 Season One of HBO's True Detective followed two detectives (Matthew McConaughey and Woody Harrelson) solving a string of occult, potentially-ritualistic murders in South Louisiana. Some of the filming locations include Oak Alley Plantation, Eunice, Louisiana, and Fort Macomb.
16. Voodoo
Louisiana Voodoo was influenced by the religions of Africa and brought to the United States by enslaved people, who then blended their religion with local New Orleans practices of Catholicism. One of the most famous historical practitioners was Marie Laveau, who is known as the Voodoo Queen.
❗ Trivia Time: Do you know what states make up the Bible Belt?
17. Leah Chase
Leah Chase, who passed away in 2019 at the age of 96, was a chef known as the "Queen of Creole Cuisine." She owned the Treme restaurant Dooky Chase, which was a gathering place for Civil Rights activists in the 1960s, including Martin Luther King. Chase was also the inspiration for Disney's The Princess and the Frog, set in Louisiana.
18. Man vs. Nature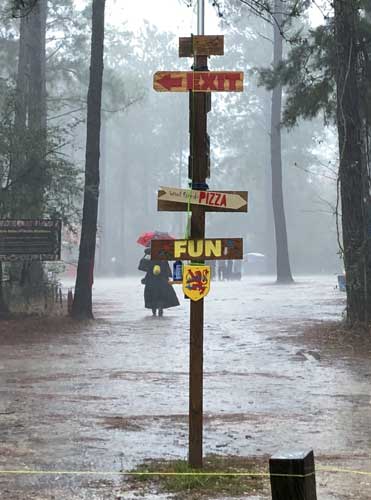 Southern Louisiana is built by mud carried by the Mississippi River, but over time, dams upriver have caused that mud supply to decrease. This is one of the reasons Louisiana's land south of New Orleans is rapidly disappearing.
In addition, mud has a tendency to sink over time, while the sea level has been steadily rising. Climate change has also increased the frequency and severity of hurricanes. Living in South Louisiana is a constant battle to survive nature's onslaught.
19. The Mississippi River
The Mississippi River is the second-longest river in North America (behind the Missouri). It is known for its many steamboats in the 19th and 20th centuries and as a central point of conflict in the Civil War.
The Mississippi has changed course many times over the last 1,000 years, and each new course gave Louisiana one of its "delta lobes." It's the old delta lobes that give the Louisiana coast its characteristic jagged shape and "bird's foot" delta.
❗ Trivia Time: Do you know what states the Mississippi River runs through?
20. Huey P. Long
Huey P. Long, also known as the "Kingfish," was a notorious governor of Louisiana from 1928-1932. Long was hated by some and loved by others. He was known as a "Southern Godfather," accused of carrying illegal concealed weapons and even hiring hits on political opponents.
But Long was also known as a protector of the common man, with a desire to make "every man a king." Shortly after Long revealed plans to run for president, he was assassinated in the Louisiana State Capitol building in Baton Rouge. Long himself had commissioned that building, ensuring it was the tallest state capitol building in the country.
21. Swamp Tours
Swamp tours are a distinctly Louisiana tourist activity, offering patrons the opportunity to see alligators and cypress trees up close and personal. There are many different swamps visitors can tour, including the eerie and supposedly haunted Manchac Swamp which still has the cabin of a Voodoo priestess from the 20th century.
22. Zydeco Music
Zydeco is the style of Cajun music found in Southwest Louisiana. Lyrics are usually in Cajun French, the music is highly syncopated, and an accordion and washboard usually play central roles. A Cajun dance party is called a "fais do-do," which translates to "go to sleep," which a mother might tell a child when she's ready to join the party.
23. Audubon Zoo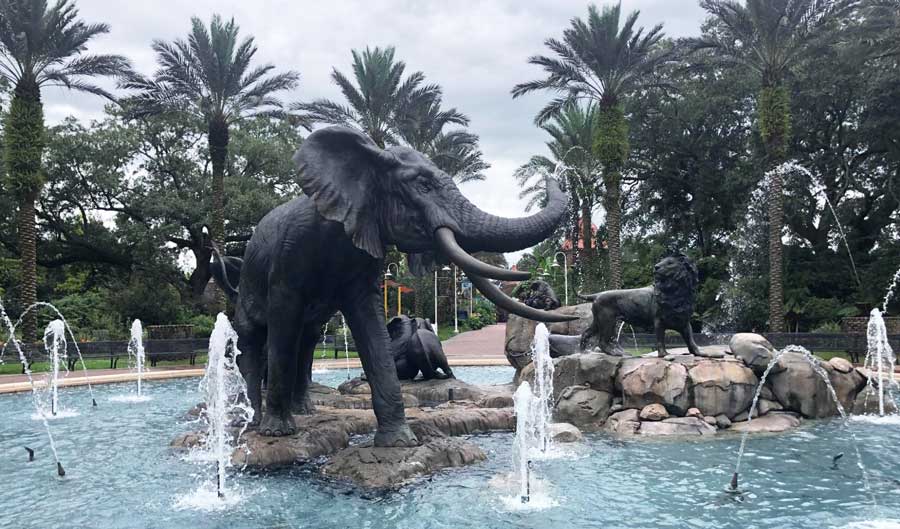 Audubon Zoo is a famous and old zoo in New Orleans. The site has housed animals since the 1884 World's Fair. In 1975, the zoo underwent major renovations, partially spurred by the release of the Meters' song "They All Ask'd For You" about the animals in the zoo.
24. Mr. Bingle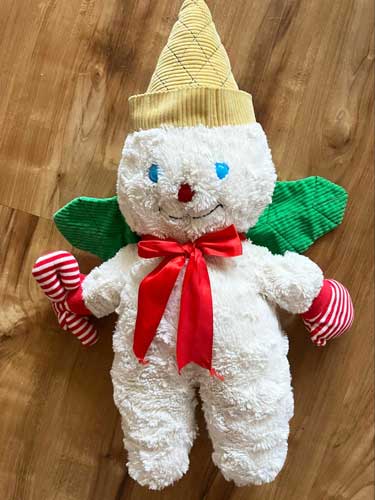 Mr. Bingle is a fictional Christmas character in Louisiana, originally created by the New Orleans department store Maison Blanche (Maison Blanche and Mr. Bingle both have the initials M.B.). Mr. Bingle is a snowman and wears an iconic ice cream cone hat and carries a candy cane. An annual Mr. Bingle plush is sold around the holidays.
25. The Twelve Yats of Christmas
The Twelve Yats of Christmas is a Louisiana-specific version of the Twelve Days of Christmas, composed of references local to Greater New Orleans. "Yat" refers to the New Orleans accent, so named because of the local greeting, "where y'at?".
26. The House of the Rising Sun
The traditional folk song "The House of the Rising Sun" begins with the lyrics, "There is a house in New Orleans, they call it the rising sun." The song talks about a person's life that has gone wrong in New Orleans. While it's unclear if the location described in the song was a real place, "house of the rising sun" has become an accepted euphemism for a brothel.
27. Beignets
A beignet (pronounced ben-yay) is a fried dough fritter covered in powdered sugar that is popular in Louisiana. The most famous cafe at which to buy beignets is Cafe du Monde in New Orleans, where beignets are often enjoyed alongside cafe au lait. Beignets were brought to Louisiana by the French Acadians displaced from Canada.
28. The National World War II Museum
The National World War II Museum is located in New Orleans. In 2004, it was designated America's official World War II museum by Congress. The museum brings in about $132 million in revenue each year and is one of New Orleans's biggest employers. The museum is associated with the Smithsonian.
29. Horrible Driving Conditions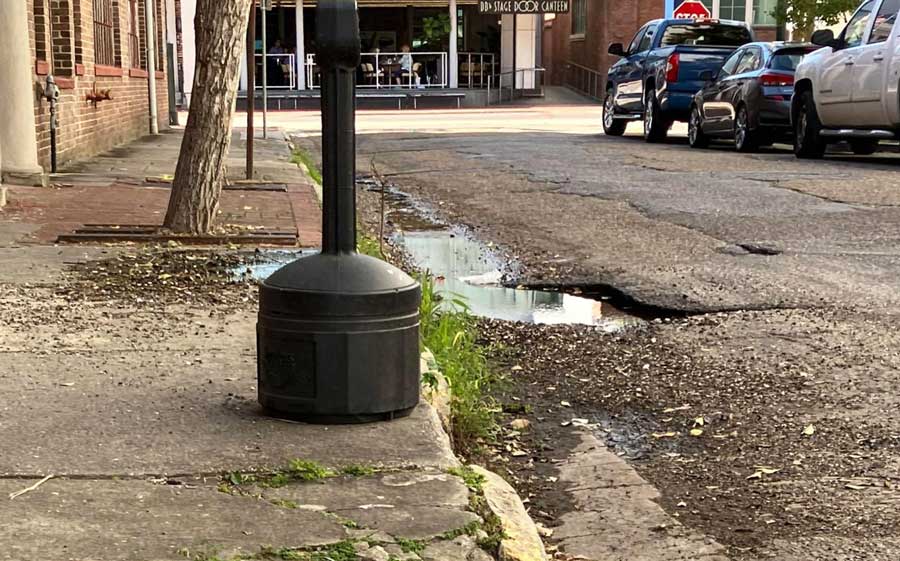 Road conditions in Louisiana are notoriously horrible, largely because of the constant cracking of pavement due to the high water content of the soil beneath and the effects of cool/thaw cycles.
Louisiana also has the second highest rates for car insurance in the nation, following only Michigan.
👉 Read Next: Find out what Montana is known for!
30. Streetcars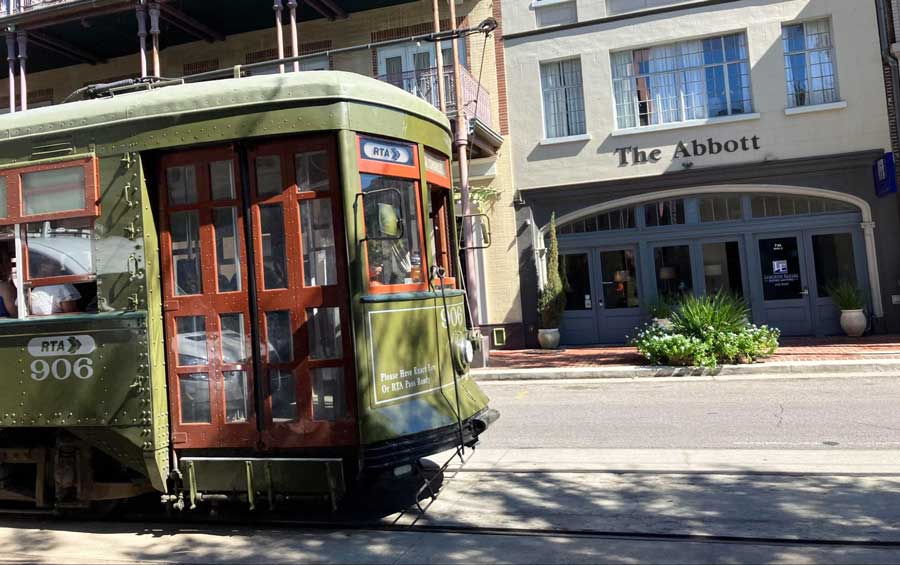 Streetcars are an iconic part of New Orleans. Most people have heard of Tennessee Williams's seminal play, A Streetcar Named Desire, set in New Orleans. Streetcars have operated in the city since the early 19th century, established by the Pontchartrain Railroad Company.
At first, they were horsecars, but by the late 19th century they were electrified with overhead cables. The St. Charles Streetcar line is the oldest continuously operated streetcar line in the world.
31. Unique Architecture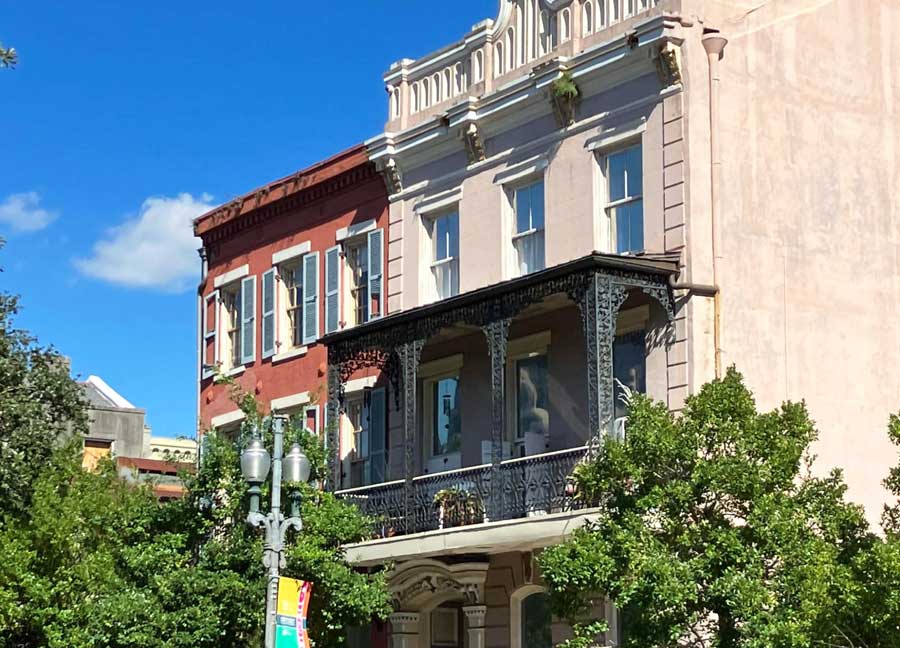 Louisiana has multiple unique architectural styles, from shotgun houses to antebellum mansions to French/Spanish Creole bungalows. Brick is a common building material due to the abundance of clay in the region. Cypress posts and cypress shingles are also common features in older buildings. Due to the commonality of floods, many houses in the state are raised off the ground.
Around 1830, Greek Revival architecture became a common style for plantation houses, often consisting of two-story columns running up the house. Widow's walks are also common.
32. Evangeline
Evangeline is an epic poem by Henry Wadsworth Longfellow about an Acadian girl searching for her love. The poem has come to represent both the history and the culture of displaced Acadians. The poem is the namesake for multiple places in Louisiana, including Evangeline Parish. A "parish" is a county–Louisiana is the only state to use this term for its counties.
👉 Read Next: What is Each of the 50 US States Known For?
FAQs About Famous Louisiana Things
What is Louisiana famous for?
Louisiana is famous for jazz music, Cajun food, and its constant battle against nature (exemplified by the wreckage of Hurricane Katrina and its constant horrible road conditions). It's also known for Mardi Gras season, the New Orleans French Quarter, and its state capital, Baton Rouge (which means "red stick" in French).
Who are the most famous people from Louisiana? 
Some famous people from Louisiana include Ellen DeGeneres, Brittany Spears, Jerry Lee Lewis, Huey P. Long, Peyton Manning, Tim McGraw, Reese Witherspoon, Lil Wayne, and Louis Armstrong.
***
Now you don't have to wonder "what is Louisiana known for" anymore!
In conclusion, Louisiana is a melting pot of cultures, from Lake Charles to Baton Rouge to New Orleans. It's known for Mardi Gras, the New Orleans French Quarter, the world-famous National WWII Museum, its long history of jazz music, and its delicious Cajun food.
If you want to get a sense of the laissez les bons temps rouler culture, you'll have to experience it yourself: enjoy a crawfish boil, take a swamp tour, and come see everything this Gulf Coast state has to offer!