Which State Is New York City In?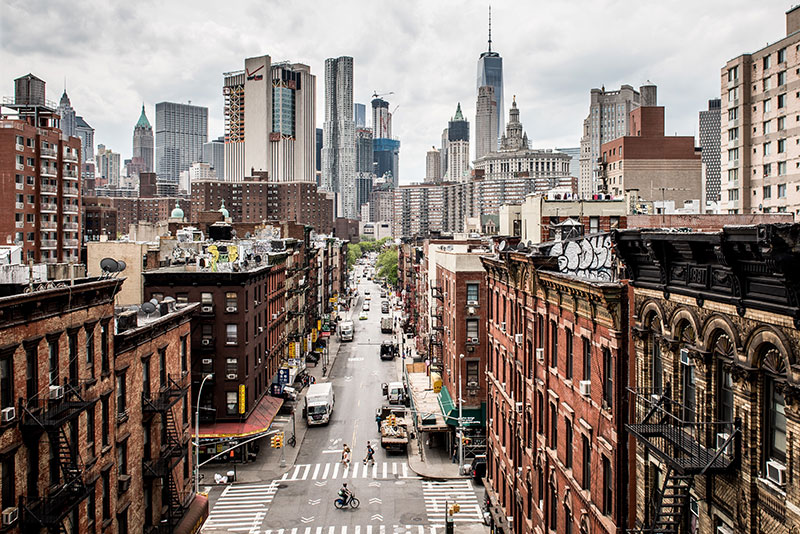 New York City is in New York State which is located very close to the 6 states of New England. Contrary to what many people think New York City is not the capital of New York state. Rather, Albany is the capital of New York.
NYC is the biggest city population wise in the United States at 8.6 million people, as of 2019. Worldwide, it's not even in the top 20 largest cities though.
Advertising Disclosure: What States is a for profit reference website, supported by advertisements. Thank you for supporting our mission to make geography fun for all!
New York City Regions
New York state is broken up into 10 economic regions as you can see from the map below.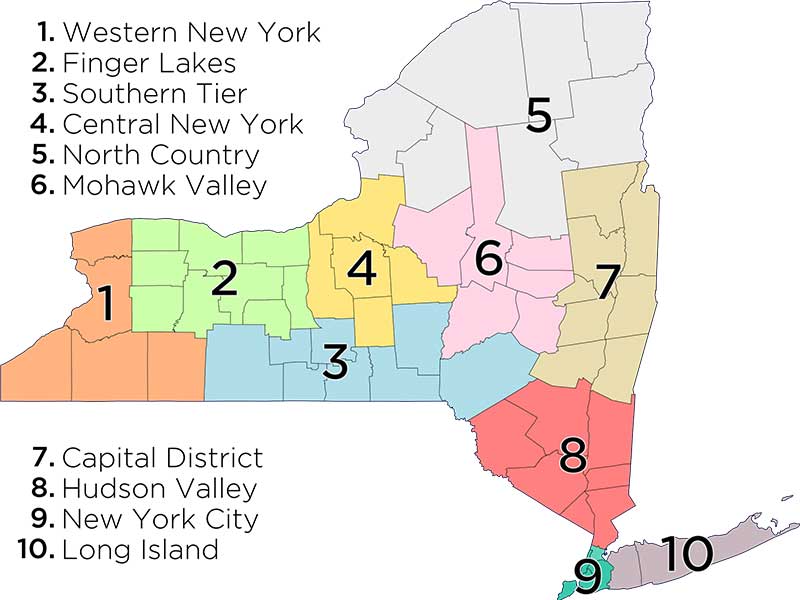 As we mentioned, New York state is near New England in the northeast region of the United States. It borders 3 New England states on the east; Vermont, Massachusetts, and Connecticut. Anyone driving from a New England state must pass through New York to get to the rest of the country.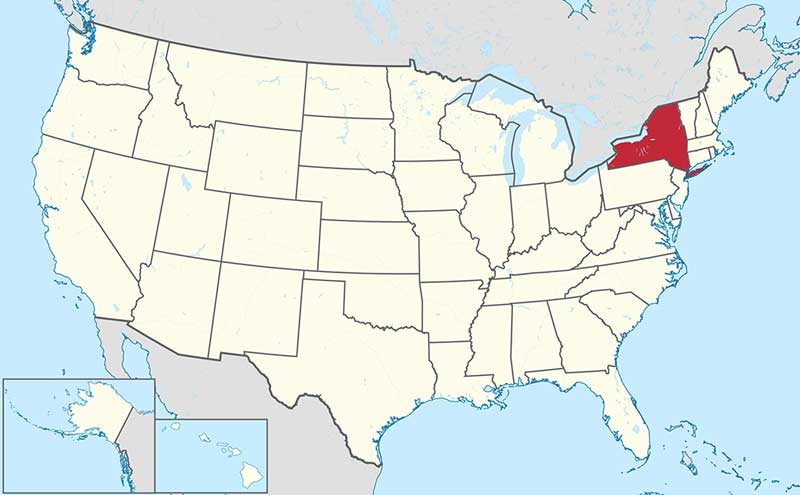 Population-wise, New York City is the largest city in the United States followed by Los Angeles then Chicago. However New York State ranks 4th in population after California, Texas, and Florida.
👉 Read Next: What is New York Known For?
Waterways near New York City
New York City is situated on the East Coast facing the Atlantic Ocean. Two of the main waterways in NYC are the Hudson River and the East River.
The Hudson River separates NYC from New Jersey and the East River runs from the lower part of Manhattan, to the long Island Sound, and then on to the Atlantic Ocean.
[cboxarea id="cbox-rSTCZWnoZruenfE8″]
New York City boroughs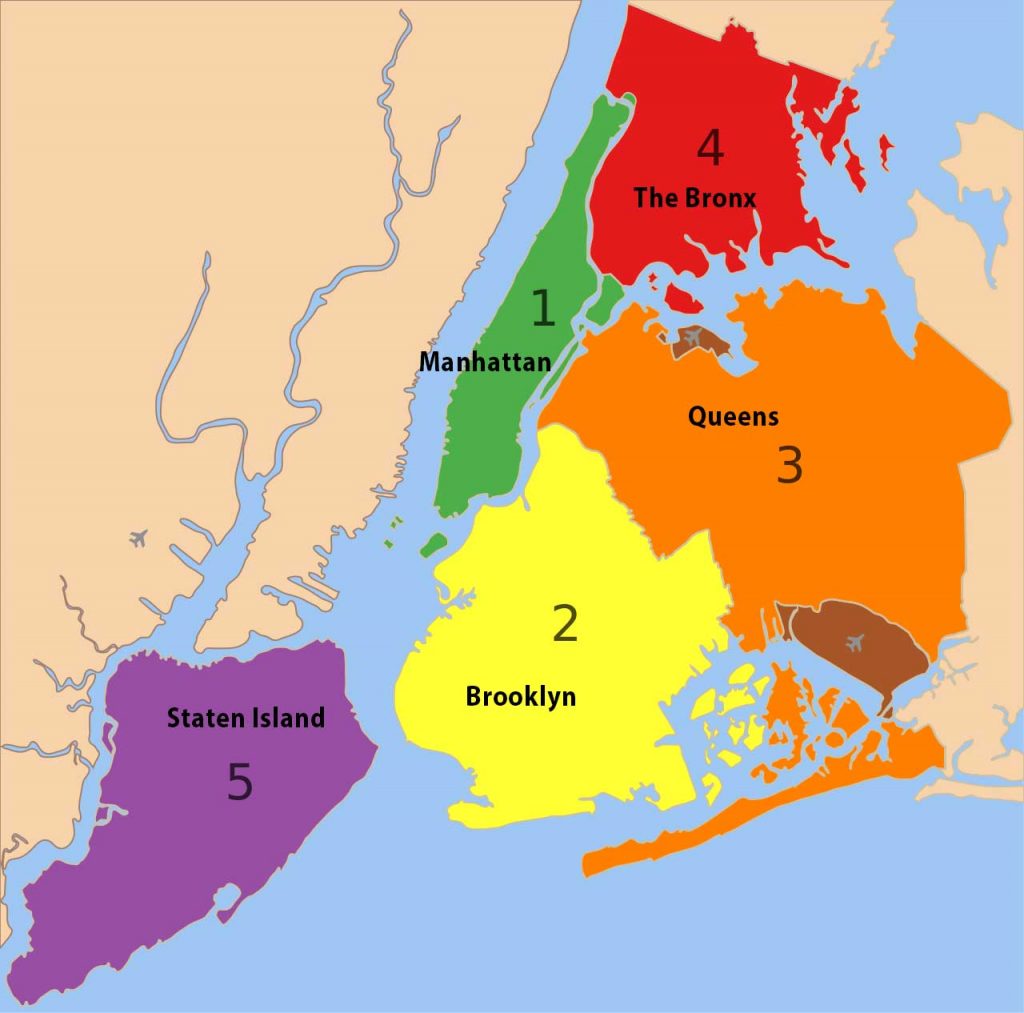 We saw the 10 economic regions of the state of New York, these are the 5 boroughs New York City is broken up into.
The Bronx
Brooklyn
Manhattan
Queens
Staten Island
Each of these boroughs is a separate county in the state of New York.
Additionally, the broader New York City metropolitan area extends into New Jersey and Connecticut, which is why the three states have become known as the tri state area.
❓ Trivia Time: Is Puerto Rico Considered a State?