What is New Jersey Known For? (23 Famous Things, People & Places)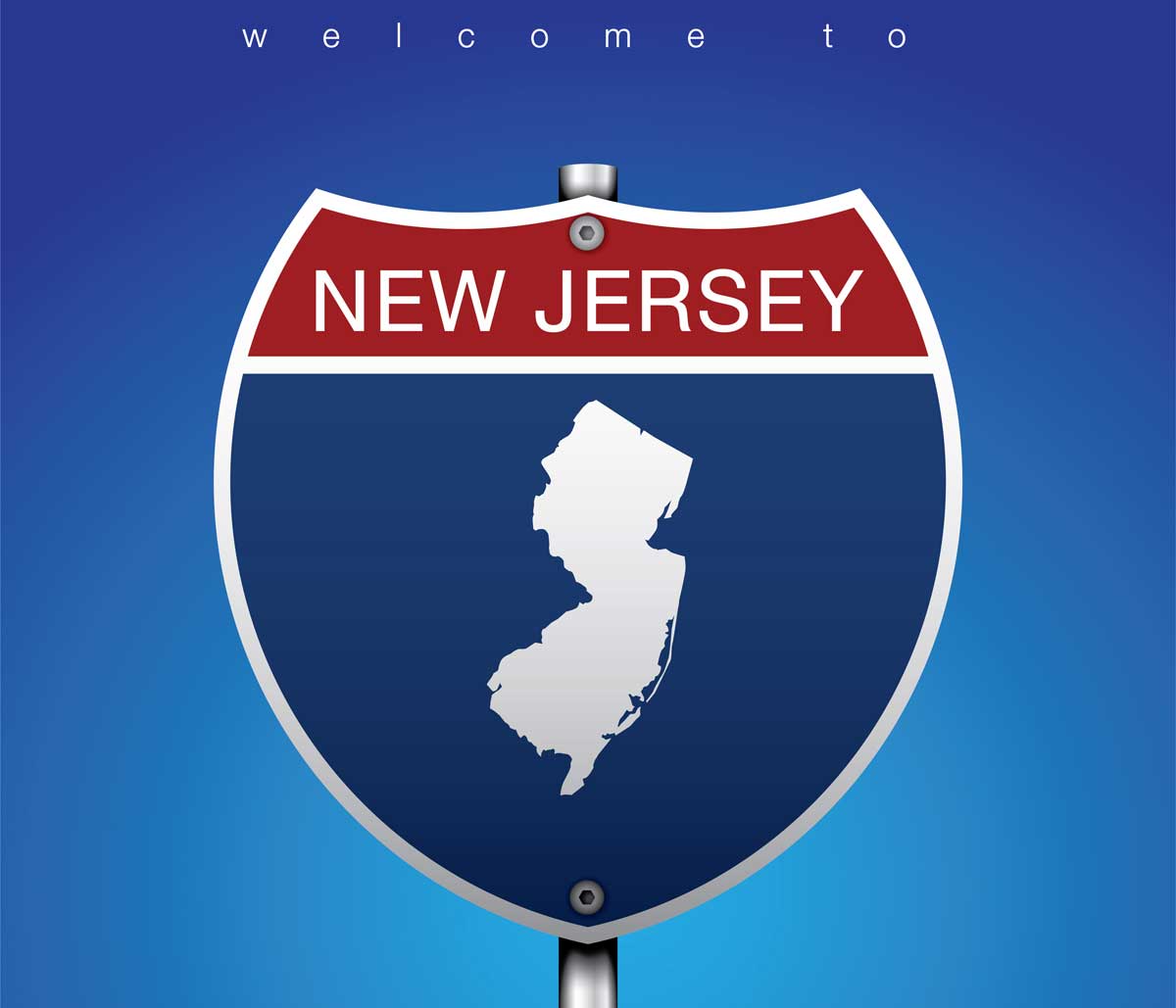 New Jersey is known for its role in America's Revolutionary War and the resort towns on the New Jersey coastline. New Jersey is known for being a densely populated state, but also for national and state parks that earn it the name "The Garden State." New Jersey is also known for New Jersey-born celebrities like Bruce Springsteen.
Our country's third state made many contributions to the nation throughout its history. Unfortunately, it tends to be overshadowed by its "big" little brother, New York (the 11th state). Having traveled there many times and having family there, I've come to appreciate the things that make New Jersey famous.
Advertising Disclosure: What States is a for profit reference website, supported by advertisements. Thank you for supporting our mission to make geography fun for all!
What is New Jersey Known For?
1. The New York Metropolitan Area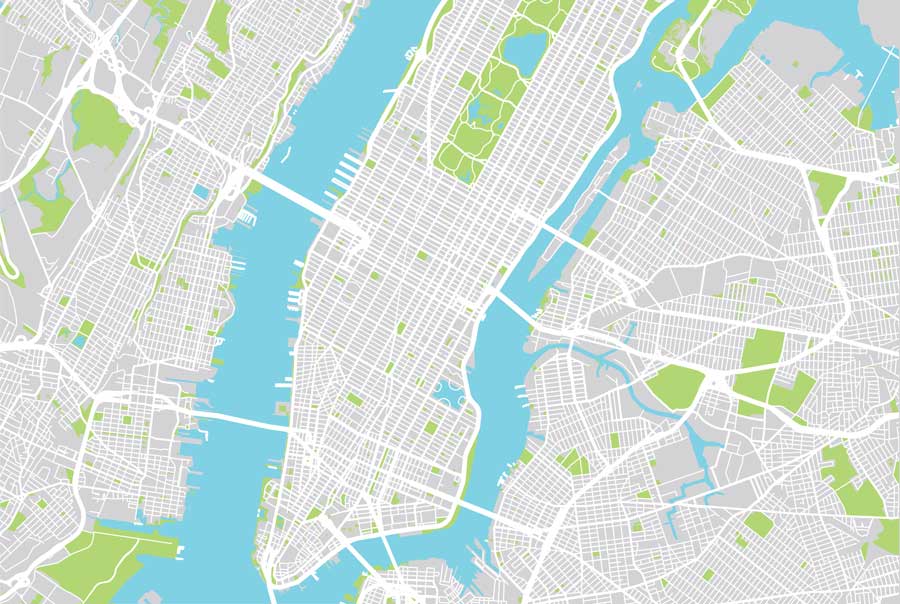 The first thing that comes to most people's minds at the mention of New Jersey is the state's relationship with New York City. Together with western Connecticut, north Jersey and New York City form what's known as the Tri-State region. Many New Jersey residents commute to New York City for work, and the border between the states seems more symbolic than anything at times.
❗ Fun Fact: New Jersey's overshadowed status is nothing new. At one time during the colonial era, both New York and New Jersey were ruled by one royal governor who usually paid much more attention to New York. New Jersey got its own royal governor for the last three decades before the American Revolution.
2. The New Jersey Turnpike
When it comes to traffic, New Jersey has plenty. With many commuters traveling to New York or New Jersey's own cities, the roads are often crowded. The most famous of these roads is the New Jersey Turnpike which runs down the length of the state, connecting New York City and Philadelphia along the way.
3. Ellis Island
One of the most famous landmarks in northern New Jersey is Ellis Island. Although often associated with New York, the island belongs to both New York and New Jersey.
The main building falls within New York's jurisdiction, while much of the surrounding area of the island belongs to New Jersey. Here you can learn about the history of immigration in America as well as consult the databases to see if your ancestors came through Ellis Island.
4. The Garden State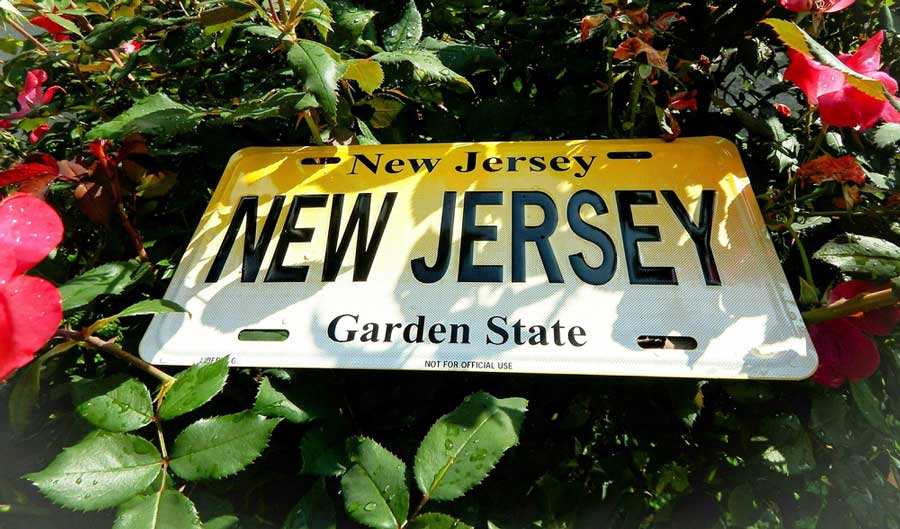 This nickname has an interesting backstory dating back to 1876 when a New Jersey resident complained of neighboring New York and Pennsylvania helping themselves to "our Garden State" New Jersey's abundance.
The nickname grew in popularity, and, in time, became official. Despite New Jersey's reputation for urban centers, there are surprisingly beautiful oases of natural beauty throughout the state (more on that later).
5. The Garden State Parkway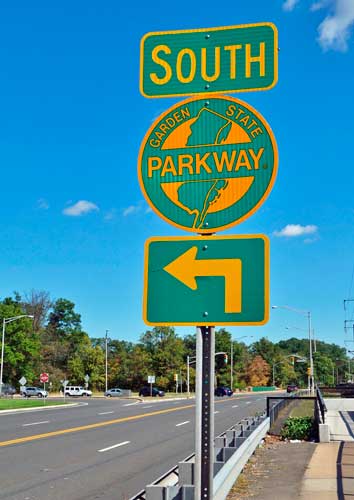 Another famous roadway in New Jersey is the Garden State Parkway, although some might think of it more as infamous for the many toll-booths along the way. This route runs the length of the state along the coastline.
The road is called a parkway because, originally, it was intended to have numerous parks and picnic sites. The rise of commercial traffic necessitated a more utilitarian focus and now only one picnic area remains open during daytime hours.
6. Newark

New Jersey's most famous city sits a stone's throw away from New York City across the state line. Newark is the largest city in New Jersey and 3.1% of New Jersey's population calls Newark home.
Hockey fans know Newark as the home of the New Jersey Devils and pack the Prudential Center whenever a Devils game is on. The Newark Airport connects Newark with the rest of the nation and the world and serves as a hub for traveling to New York.
7. Jersey City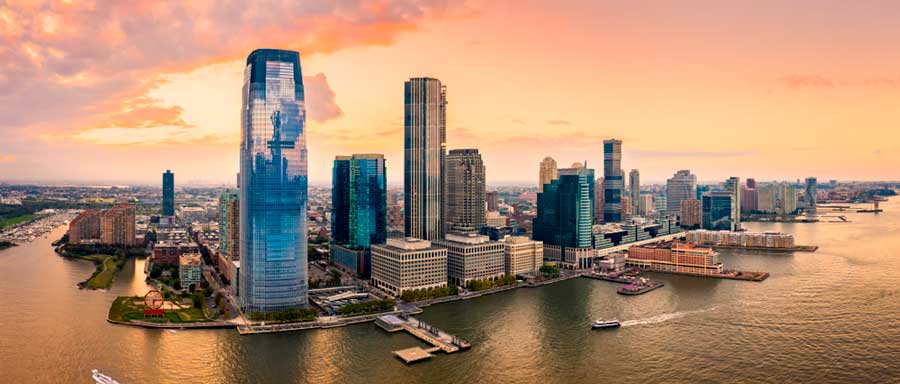 While Newark is often thought of as the closest major city in New Jersey to New York, Jersey City actually sits between Newark and New York City. This city is the second largest city in New Jersey and its waterfront plays an important role in banking and finance. Jersey City even acquired the nickname "Wall Street West" for the role it plays in many major economic institutions.
8. New York Sports Teams
Another link between New Jersey and New York City is pro sports teams. The New York Jets and the New York Giants call the Metlife Stadium home, but this arena sits across the Hudson River in East Rutherford, New Jersey. New York's professional soccer team, the New York Red Bulls, also resides in New Jersey, playing their home games in Red Bull Arena in Harrison, New Jersey.
9. Atlantic City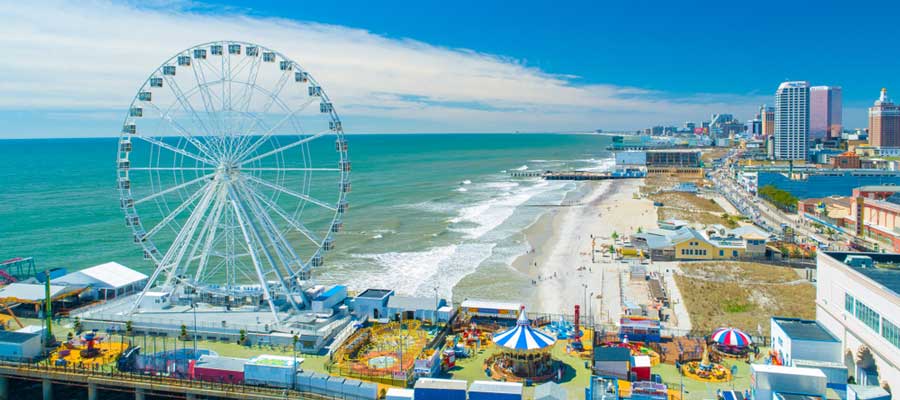 New Jersey is known for its coastal cities south of the Tri-State area, and Atlantic City in southern New Jersey is the most famous of them. One of the main attractions is the Atlantic City boardwalk. Here you find sporting and concert venues, casinos, and much more.
You can also soak up the sun on the white sandy beach or swim in the Atlantic Ocean. Atlantic City is also home to the annual Miss America pageant.
10. The New Jersey Shore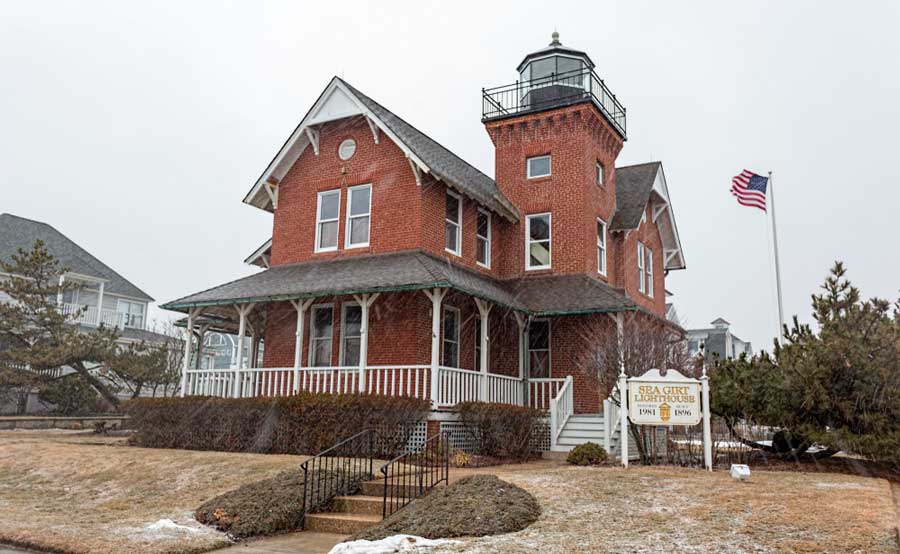 Atlantic City is just one of the resort towns on New Jersey's eastern coast. Other well-known locales along the "Jersey Shore" include Asbury Park Beach, Point Pleasant Beach, and the Cape May Beaches.
These sites do not draw as many visitors as Atlantic City and make for a more low-key relaxing seaside experience. You could also visit some of New Jersey's 11 lighthouses along the Jersey Shore.
❓ Trivia Time: Which state has the most lighthouses?
11. Ocean City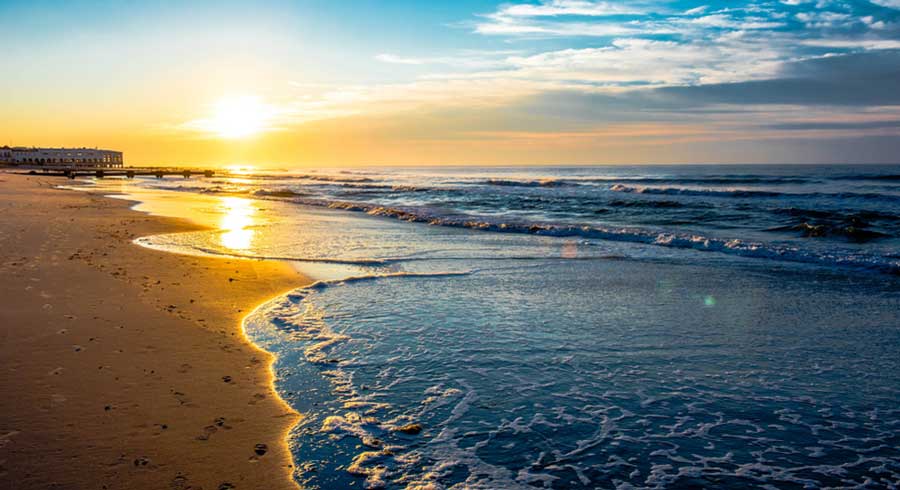 Ocean City lies several miles down the coast from Atlantic City and offers similar attractions, but bills itself as more family-friendly. There are no casinos here (Atlantic City is the only place in New Jersey where gambling is legal). It is also a "dry" city in that no alcohol is sold here. Two amusement parks as well as a wide variety of shops and restaurants line the shore, and the South Jersey beaches offer a perfect place to unwind.
12. The American Revolutionary War
No article about New Jersey would be complete without mention of the state's vital role in the American Revolutionary War. Key battles such as the Battle of Trenton (George Washington's famous crossing of the Delaware River and a surprise attack on the British Army) happened in New Jersey.
The Old Barracks Museum preserves the memory of the Battle of Trenton as well as other conflicts associated with the site.
13. Morristown National Historical Park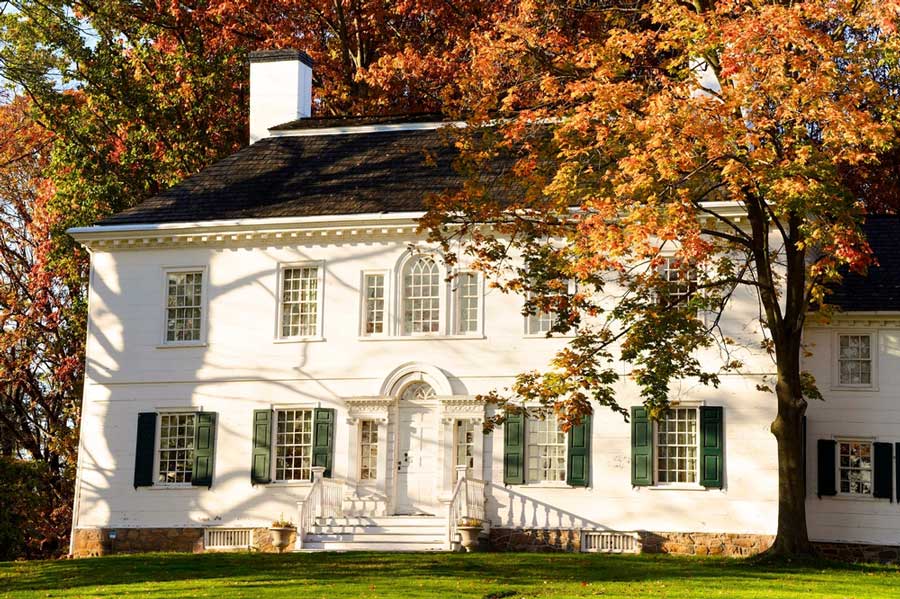 Another significant site from the Revolutionary War is found in Morristown, New Jersey. Four different sites within the boundaries of this park commemorate events from the war. These include the sites of army encampments, a fortress, and a museum on the site of George Washington's headquarters once stood.
14. Thomas Edison
New Jersey was also home to technological revolutions. Thomas Edison, one of America's greatest inventors, made giant leaps forward in technology from his Menlo Park laboratory. At the Menlo Park laboratory, Edison created the phonograph and perfected his incandescent light bulb.
15. The Diner Capital of the World
New Jersey played an important role in two beloved American institutions: democratic rule and innovation. It also played an important role in a less momentous, yet nonetheless beloved American institution-the diner. New Jersey diners number well over 600, more than any other state. In this linked article Bon Appetit magazine takes a look at how diners took root and flourished in New Jersey.
16. The First Organized Baseball Game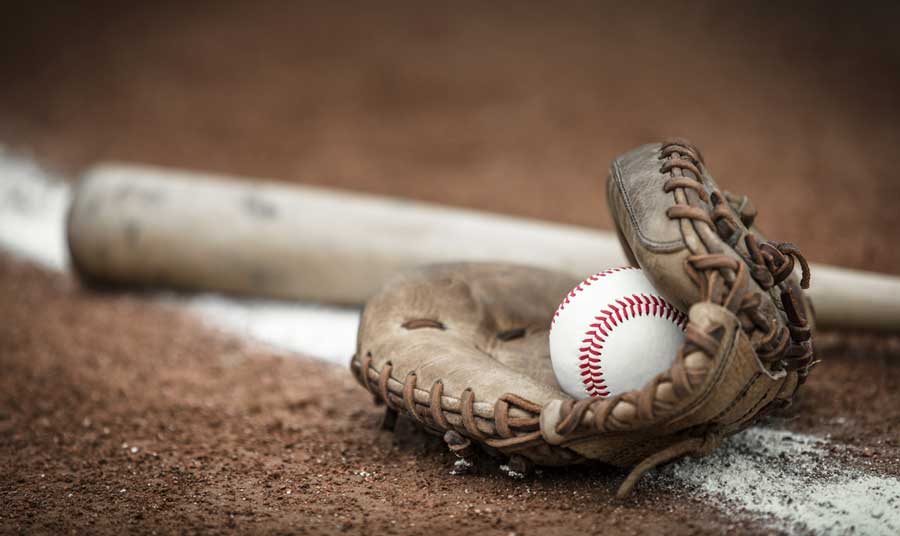 On October 6, 1845, the world's first baseball game took place at Elysian Fields in Hoboken, New Jersey. Alexander Cartwright formulated the rules for the sport and created a team, the Knickerbocker Base Ball Club of New York. The first game was more of a practice run among the team's own members, with the first game against an opposing team taking place on June 19, 1846, against the New York Nine.
17. Diverse Population
New Jersey's proximity to New York made it a popular alternative to settling in New York City itself. There was plenty of work to be had, and early immigrants from Italy, Ireland, Germany, and Easter Europe settled in New Jersey during America's Industrial Revolution. Recent decades have seen immigration from Asian and African nations as well.
18. New Jersey's Native American History
Long before any Old World immigrants settled in New Jersey, the land was home to several Native American tribes such as the famous Powhatans. Although the name Delaware originates in the English language (see our article on what Delaware is known for) the Delaware Indians (Lenape, in their own language) gave their name to the nearby river and state.
19. Princeton University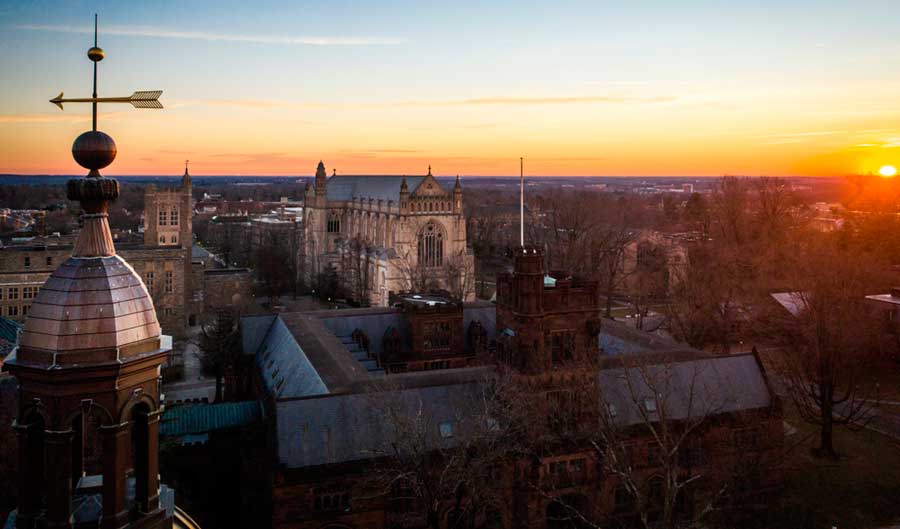 Another of New Jersey's historical legacies is the prestigious Princeton University. Founded in 1746, Princeton has a reputation as one of the premier schools for liberal arts studies. Princeton boasts many famous graduates such as Jeff Bezos, Jimmy Stewart, and Brooke Shields.
20. High Point State Park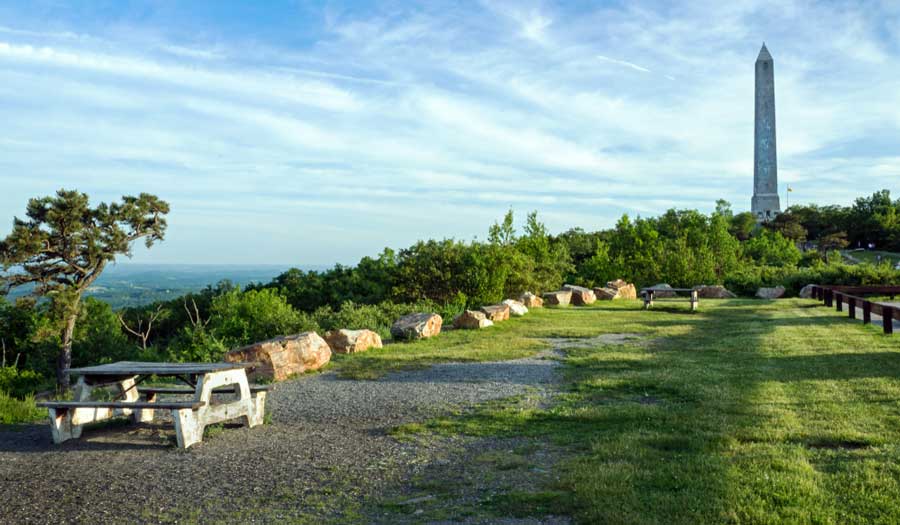 One of the most pleasant places in the state is also the highest elevation in the state. High Point State Park, at its highest, measures 1,803' above sea level. The High Point Monument crowns this location and, from here, commands sweeping views of the rolling hills and farmlands below.
21. Paterson Great Falls National Park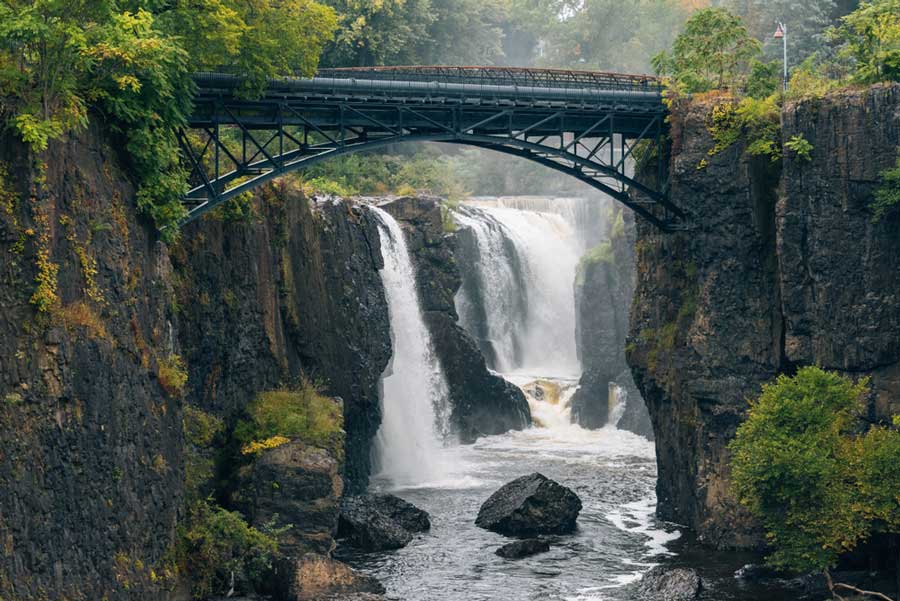 New Jersey also has a national park known for its natural beauty. Although the waters here at one time served industrial purposes, the current park offers a refreshing break from the contemporary urban sprawl found elsewhere in the state.
22. No Pumping Your Own Gas
New Jersey does not have any self-serve gas stations. While Oregon is also known for fastidiousness related to refueling your own car, it does allow for some exceptions. Not so, New Jersey. You could be fined up to $500 for trying to circumvent this law!
23. Six Flags Amusement Park
Although Texas is known as the home of this chain of amusement parks, New Jersey's branch is well worth a visit. In addition to the rides, there is a safari area with 1,200 different species of animals from around the world. 
👉 Read Next: What is Each of the 50 US States Famous For?
FAQs About Famous New Jersey Things
What is New Jersey famous for? 
New Jersey is famous for its coastal resort towns and pleasant seashores as well as its unique relationship with New York City.
What famous people are from New Jersey?
Whitney Houston, Frank Sinatra, and Bruce Springsteen come from New Jersey
What foods are famous in New Jersey?
Italian hot dogs and Taylor ham are New Jersey's specialties
***
Now you don't have to wonder "what is New Jersey known for" anymore.
These are some of the things that New Jersey is famous for. I hope you've learned a little more about this great state!