What is Guam Known For? (24 Famous People & Things)
What is Guam known for?
Guam is known for its tropical climate, historic places, and native Chamorro culture. The island is known also for the conflicts in World War II that occurred there and for the United States military bases currently located on the island.
When people think of tropical areas in the United States, the first thing most of them think of is Hawaii. There's more, though. America has several overseas territories in the Pacific and the Caribbean. The territory of Guam lies in the western Pacific Ocean like a treasure waiting to be discovered. Here, a wealth of natural wonders, rich culture, and fascinating history
Advertising Disclosure: What States is a for profit reference website, supported by advertisements. Thank you for supporting our mission to make geography fun for all!
What is Guam Known For? 24 Thing
1. Natural Beauty
The first thing that any glimpse of Guam offers is a feast for the eyes of Pacific tropical beauty. White, sandy beaches abound and Guam's reefs keep the tides from becoming too strong for safe swimming.
Besides beaches, Guam also has many sheer cliffs on its coasts. Further inland, tropical rainforests abound and the terrain consists of low-lying mountains as well as flatter areas.
2. Tropical Climate
Like many other islands in the Pacific Ocean, Guam has a tropical climate The yearly average temperature on Guam hovers around 86 F. Tropical storms do sweep over Guam in the rainy season (July to December), but, thanks to modern architectural engineering, rarely do significant damage.
❓ Trivia Time: What states border the Pacific Ocean?
3. Tumon Bay
This bay in northern Guam faces the Philippine Sea and attracts many visitors with its pristine beauty. Most tourists who visit Guam come here to see its many attractions, both man-made and natural.
Tumon Beach is a popular place to soak up the sun. The waters of the bay make for an excellent place for swimming, snorkeling, and motorless boating.
4. Two Lovers' Point
Two Lovers' Point stands at the northern end of Tumon Bay. The site gained its name from a local folk tale of forbidden love in which a man of the upper class falls in love with a woman of the lower class. They face several misfortunes and eventually, so the story goes, lept hand in hand to their deaths from the tall cliffs at this point.
5. Tourism
The above are just a few of the many places to see in Guam. In 2019, Guam Visitors' Bureau recorded over 1.6 million visitors. Numbers, of course, dropped in 2020, but have since begun to return to their previous levels. Tourists from Japan and South Korea make up the majority of those who visit Guam.
Guam teems with natural attractions, but also boasts an array of man-made accommodations for visitors. Luxury hotels line the shores of the island's major settlements and shopping malls offer tax-free shopping for a variety of high-end brands.
6. America's First Time Zone
Guam lies just west of the International Date Line. As such, it's the first part of America to greet each new day. Guam's adopted the unofficial motto "Where America's Day Begins" in commemoration of this unique honor.
7. Territory Status
As a territory, citizens of Guam are counted as American citizens. They do not have any seats in the Electoral College, though, nor direct input in elections. Delegates can be sent to party conventions to influence decisions.
The same goes for the legislative branch of the government. Guam can elect representatives to Congress, but these representatives do not have voting power on final legislative decisions. In recent years, though, movements towards greater autonomy have gained momentum.
❓ Trivia Time: Is Puerto Rico a U.S. State?
8. Local Government
Despite these limitations, local government remains more in the hands of the people. They elect their own governor and 15 local representatives. They also have a Supreme Court of Guam to oversee judiciary matters
Guam has a unicameral legislative body as opposed to the more conventional bicameral body. In plain English, this means that the standard separate House of Representatives and Senate are combined into one.
9. Other Islands
The territory of Guam encompasses more than one island. The largest island, Guam, gives its name to the territory, but there is also Cocos Island off the coast of southern Guam. A number of tiny islets also adorn the waters surrounding Guam.
👉 Read Next: What is Puerto Rico Known For?
10. Diving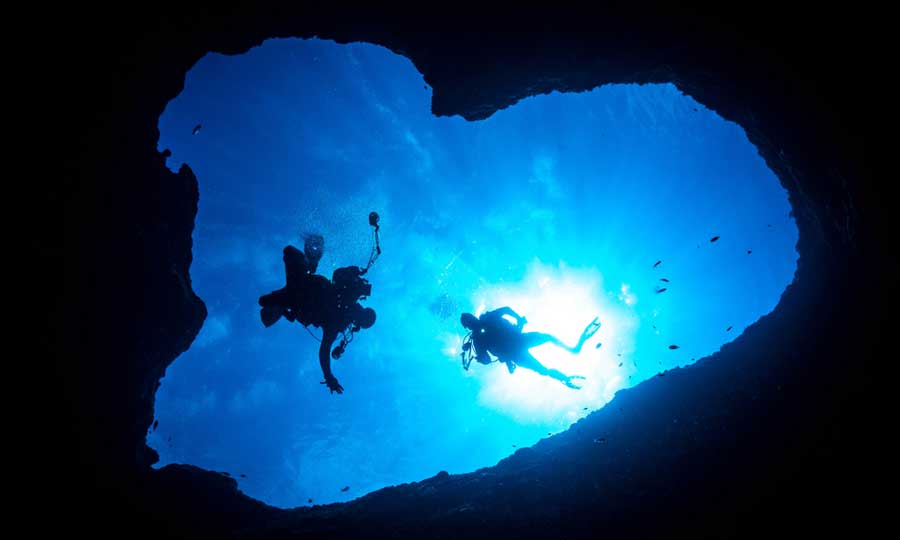 Guam has plenty to see above sea level, but some of its best-kept secrets lie below the waves. The Blue Hole, a crater in one of Guam's reefs, goes down as far as 300 feet, with strikingly clear water all the way.
Scuba divers can swim alongside Guam's diverse marine life in many locations around the island. Submarines offer the same experience for those not comfortable with diving.
❗ Fun Fact: Guam and Hawaii aren't America's only tropical locales. Check out Megan's article, "What is Florida Known For?" to learn more!
11. Shipwreck Sites
Another of Guam's subaquatic attractions is the wreck of the Japanese ship, the Tokai Maru, in Apra Harbor. The site of the Tokai Maru is remarkable in that this ship sank virtually on top of a previous ship from World War I (more on that shortly.)
A few other shipwrecks and other unique dives lie peppered off the shores of Guam. One such site is the Seabee Junkyard, also in Apra Harbor. Upon completion of the harbor, the engineers dumped unwanted materials here, ranging from bulldozers to vintage Coke bottles. While their disregard is unfortunate, there's no denying that it made for a unique attraction.
12. Wildlife
The forests and waters of Guam serve as natural habitats for a wide variety of creatures. Monitor lizards live in the inland jungles, but have been known to wander into inhabited areas. Geckos and chameleons also share the island with their larger lizard cousin.
Many species of birds nest or migrate through Guam. The endangered Guam rail, known locally as the Ko'ko' bird, gave its name to Cocos Island in southern Guam. Other notable avian inhabitants include the Guam kingfisher, peregrine falcon, and Mariana crow.
❓ Trivia Time: Another place in America also has a reputation for wildlife, even if the climate is much different. Check out our article "What is Alaska known for?"
13. The Native Chamorro Culture
The first inhabitants of Guam, who continue to live there to this day, are the Chamorro people. The Chamorro belongs to the Austronesian group, which includes inhabitants of other places in southeast Asia such as Papua New Guinea and the Micronesian Islands.
The Great Seal of Guam bears the inscription "Tånó I Man Chamoru," meaning "Land of the Chamorros." They remain the largest ethnic group in Guam, making up 37.3% of the population. The government of Guam also recognizes the native Chamorro language as an official language alongside English.
14. The Latte Stones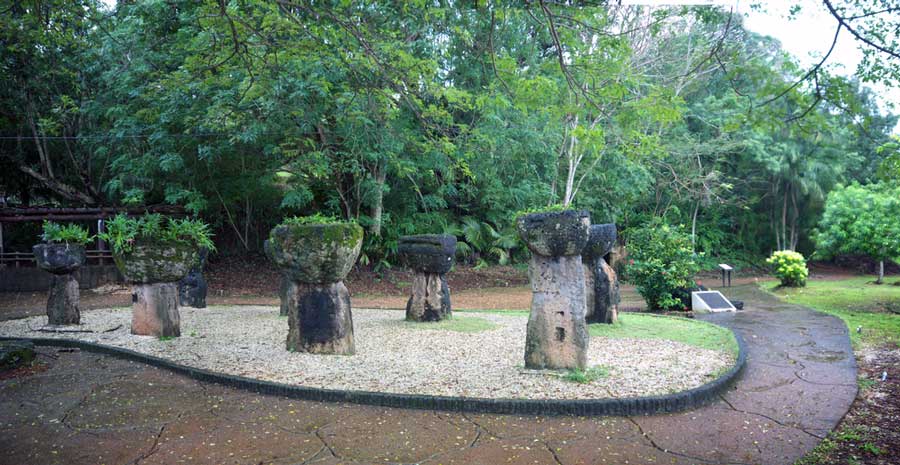 One of the lasting testimonies to Chamorro culture is the latte stones. They consist of a rock pillar topped with a hemisphere-shaped stone with the flat side facing up. The stones served as foundation pillars for ancient Chamorro houses. The Chamorro people also buried the bones and possessions of their ancestors under these pillars.
15. Local Cuisine
Food on Guam combines several different culinary traditions including Chamorro, Spanish, Mexican, American, and Filipino. Finadene sauce, a local favorite, combines soy sauce, lemon juice, chili peppers, and onions for a spicy, savory seasoning for meat and fish
Canned meat, especially Spam, figures into many local dishes. Guam also has a specialty sweet–a candy made from grated coconut and caramelized sugar.
16. Chamorro Village Night Markets
One of the best places to sample local foods and warm hospitality is Chamorro Village near the island's capital of Hagatna. Every Wednesday evening this market comes alive with vendors selling local fare and traditional and modern crafts and souvenirs.
A performance of traditional song and dance also adds a uniquely local touch to the event at Chamorro Village. To visit Guam but skip the night market would be to miss out on a unique cultural experience.
17. Colonial History
The First European to come to Guam was Portuguese explorer Ferdinand Magellan in 1561. Four years later, in 1565, Spanish rule began. At first, Spain used the island as a place to resupply ships. Actual colonization started much later, in 1688.
18. Catholic Faith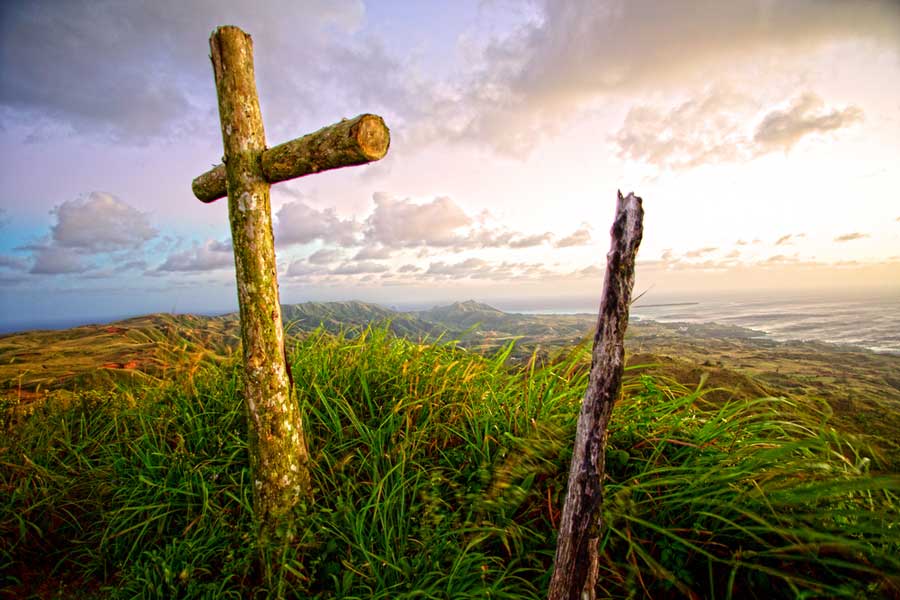 A majority of Guam's population adheres to Roman Catholicism which the Spanish brought with them. One of the local traditions in Guam is to climb to the top of Mt. Lamlam on Good Friday, stopping for prayers along the way. Some families even carry large crosses to the top, planting them on the summit.
19. The American Period
In 1898, after suffering defeat in the Spanish-American War, Spain ceded Guam to the United States. Since then, Guam has been a territory of the United States but briefly came under the control of the Japanese in World War II.
20. Separation from the Mariana Islands
A look at a map shows Guam located at the southern end of this archipelago, but it is considered its own political entity. Despite giving Guam to the United States, Spain briefly retained the rest of the Northern Mariana Islands but sold them to Germany in 1899.
The Northern Mariana Islands changed hands over the course of the two world wars. Japan seized them from the Germans in World I but lost them to the Americans in World War II
21. World War II
Like many other Pacific islands, Guam changed hands over the course of World War II. Mere hours after the attack on Pearl Harbor in Hawaii, Guam also came under fire from Japanese forces who held it for the next two and a half years.
22. World War I
Guam did not factor as heavily into World War I, but one noteworthy incident did occur here. At the outset of America joining the war, the German ship SMS Cormoran II happened to be in Apra Harbor. The captain refused to surrender the ship, preferring to sink it rather than surrender it to the newly-declared enemies.
American forces fired a warning shot across the ship's bow, but the Germans persisted in their plan. Having no other choice, they were taken as prisoners. Today, remnants of this ship can be "visited" via scuba diving.
❓ Trivia Time: What is Hawaii known for besides Pearl Harbor? Follow the link to find out!
23. Liberation Day
Along with the Fourth of July, Guam celebrates another July "independence day." This holiday on July 21st commemorates the retaking of the island from Japanese Imperial forces by the 3rd American Marine Corps.
Celebrations include a parade, a carnival, and a beauty pageant. Memorial services and observations are held for the soldiers and civilians who fell victim to the war violence of the captures and conflicts.
24. Military Presence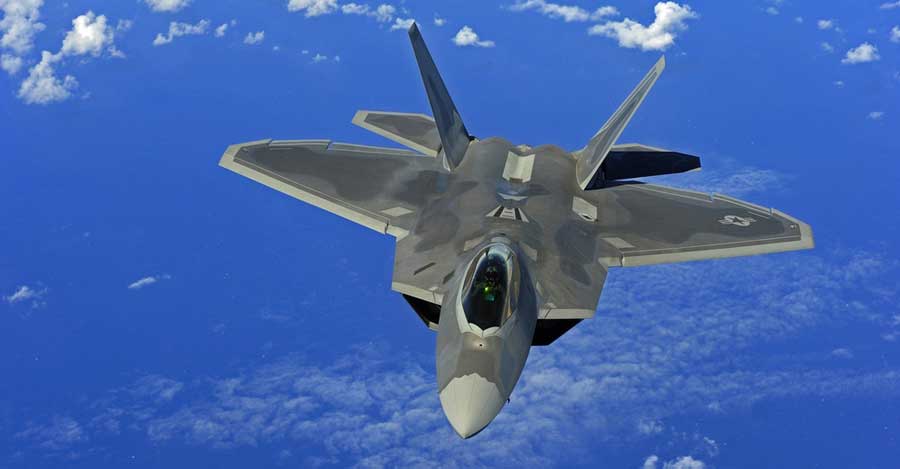 Besides tropical tourism, one of the things people most often know Guam for is its military bases. For one, there is Andersen Air Force Base on the northern end of the island. The Navy also maintains a military base on Guam, on the shores of Apra Harbor.
Guam's national guard has a base as well. Military personnel makes up 12.3% of the island's population. They number just over 21,000 of the 170,534 inhabitants of Guam,
FAQs About Famous Guam Things
What do you call someone from Guam? 
Chamorros are the indigenous peoples in the Mariana Islands, and Guam is the southernmost of the islands.
What is Guam most famous for?
Guam is most famous for its white beaches, pristine waters, and popularity as a tourist destination.
Who are some famous people from Guam?
Donovan Patton, Pia Mia, and Ann Curry are from Guam.
***
Now you don't have to wonder "what is Guam known for" anymore!
We hope you've enjoyed learning more about this delightful Pacific island paradise. If your travels lead you to visit Guam, you've already got a head start!