What is Delaware Known For? (21 Famous Things, People & Places)
What is Delaware known for?
Delaware is known for being the first state in the Union, its beaches, and for its lenient tax laws. Delaware is known also for its historic sites, state parks, chemical production, local festivals, and sites such as the Dover International Speedway.
Delaware seems to get overlooked all too often. It's smaller than most states, but don't let that fool you, there is a ton to discover about Delaware. Whether you are a history buff, a NASCAR fan, a foodie, or just love a good day at the beach, Delaware has something for you. Read on to learn about some of Delaware's hidden treasures.
Advertising Disclosure: What States is a for profit reference website, supported by advertisements. Thank you for supporting our mission to make geography fun for all!
21 Things Delaware is Known For
1. The First State
Delaware's biggest claim to fame is its status as the first state. How did it gain statehood before the other 13 original colonies? It was the first state to ratify (officially approve of) the United States Constitution. On December 7, 1781, 30 state representatives met to carry out this historic decision, cementing Delaware's place as the first of what would go on to be fifty states.
2. The American Revolution
Delaware did more in the early days of America than just ratify the Constitution first. Despite having a small population, they managed to raise four thousand troops for the American cause. One major battle, The Battle of Cooch's Bridge was fought on Delaware soil. Although the Delaware River flows through this state, George Washington's famous crossing occurred upstream in New Jersey.
3. The Diamond State
Delaware's nickname seems to suggest a hidden wealth of gemstones, but was actually meant figuratively. Thomas Jefferson dubbed Delaware the "Diamond State" due to its strategic position on the east coast.
Controlling the Delaware River meant controlling shipping to and from Philadelphia, one of the most important cities in the colonies. The state's location roughly halfway up the eastern seaboard also made it an important point for controlling movement along the rest of the eastern seaboard.
4. The Second Smallest State
In terms of physical area, Delaware is roughly twice as large as Rhode Island, measuring 2491 square miles to Rhode Island's 1212. Small as the state may be, Delaware divides itself into a friendly north and south rivalry along the Chesapeake and Delaware Canal.
❗ Fun Fact: Measuring 1506 sq. miles, the Malaspina Glacier in Alaska is larger than the entire state of Rhode Island!
5. Delaware Beaches
While states like California and Hawaii tend to steal the spotlight for beaches, Delaware is known for beaches which are just as nice, if not nicer in some ways, than their westerly rivals.
Although situated along the northern Atlantic Ocean, Delaware's beaches still see warm temperatures for the better part of the year.
Some of Delaware's finest beaches are Rehoboth Beach, Bethany Beach, and Lewes Beach. For many living on the east coast, these beaches make Delaware a popular summer destination. Rehoboth Beach is also home to the Delaware State Seashore State Park, and several other sites along the Delaware coast were designated state parks for their natural beauty.
6. Horseshoe Crabs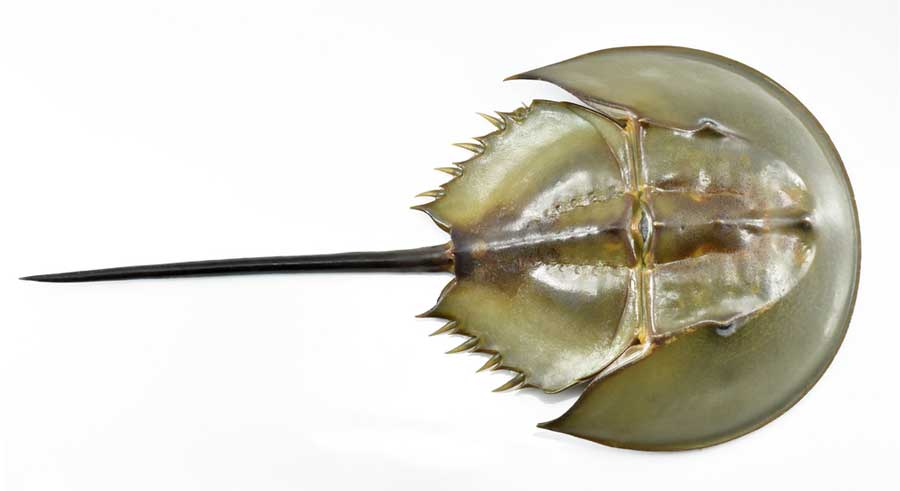 A word of warning before you hit the beaches in Delaware: watch out for the horseshoe crabs! In early summer, the crabs swarm the shores at night in order to lay their eggs. Sometimes the beaches are practically paved in crustaceans! So, if you were thinking of snoozing on the sands after a long day, you may want to reconsider.
7. Delaware Bay Oysters
Seafood lovers are in for a treat when visiting Delaware. The waters of Delaware Bay are home to some of the best oysters out there. These oysters were especially popular in the 19th century, being shipped as far away as San Francisco. Today, restaurants throughout the state serve this fine delicacy, which could make for a great meal after a day at the beach.
8. Fort Christina National Historic Landmark
This site at the head of Delaware Bay saw one of the few Swedish colonies in North America, being established in 1638. The colony was short-lived, being annexed by the larger, more aggressive Dutch colonies to the north.
9. The Old Swedes Church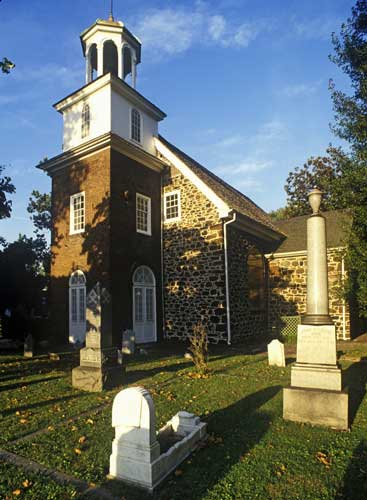 Another testimony to Delaware's Scandinavian heritage stands a mere block away from Fort Christina. Holy Trinity Church, nicknamed the Old Swedes Church, was built between 1698 and 1699. Although Sweden had lost official rule of the colony, the original Swedish settlers and their descendants continued to live in the area.
10. Dover Motor Speedway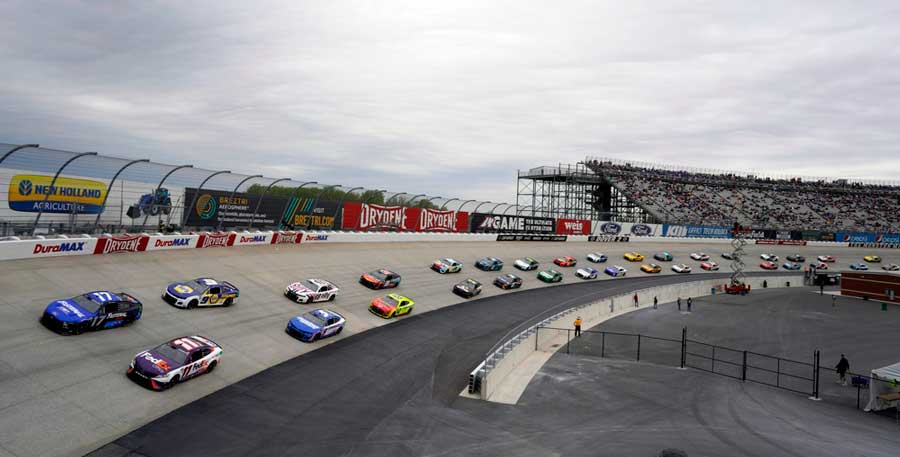 While Indiana is known for the Indianapolis Motor Speedway and the Indy 500, Delaware has a stake in the automotive racing world as well. Formerly known as the Dover International Speedway, this racetrack in the state capital hosts the NASCAR Cup races. The racetrack's nickname "The Monster Mile" came about in the 1970s because of its reputation for being tough on drivers and equipment.
11. Firefly Music Festival
Produced by Red Frog Events, this music festival takes place on the fairgrounds adjacent to the Monster Mile. For three days in September, artists from numerous genres perform to crowds of music lovers savoring the last days of summer. The festival began in 2012, so while it may not have the pedigree of other music fests elsewhere in the country, it has rapidly become one of the biggest in the nation.
12. Dover, Delaware
In addition to the two previously mentioned attractions, there are many museums dedicated to everything from art to American history in Dover. One such site is The Old State House. This building served as the seat of the state government from 1791 up to 1933. One can also take a stroll along the historic Dover Green which, especially in colonial times, was the central gathering place for the town.
13. Favorable Tax Laws
Delaware is known for having tax rates below the national average. For one, there is no state sales tax, property tax, or value-added tax. Residents and visitors alike can enjoy tax-free shopping anywhere in the state. There is an income tax (2.2% up to 6.6%), but it is quite lenient compared to other states' income tax rates.
14. Fort Delaware State Park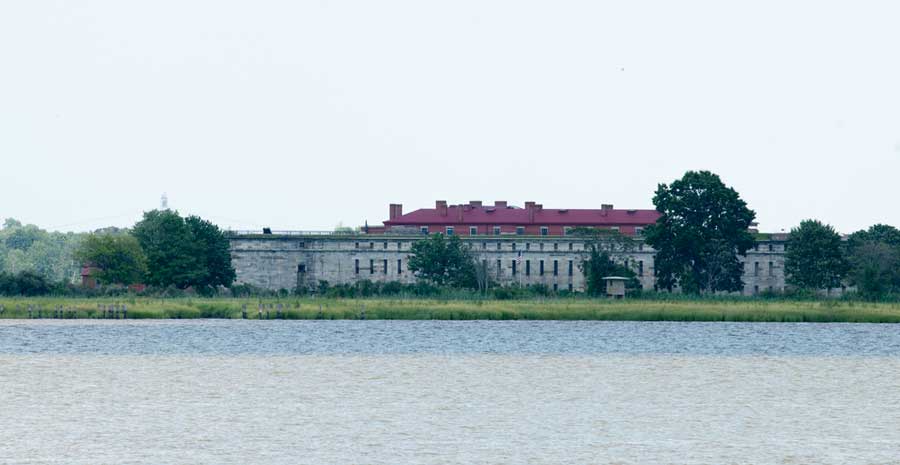 Situated on Pea Patch Island, this state park serves as both a wildlife habitat and a military history site. While various species of birds have called this island home for millennia, in the 1800s, a fortress was built here to guard the entrance to the Delaware River. It also served as a prison camp during the Civil War, housing thousands of Confederate POWs. The fort saw minimal use after that, being decommissioned after World War II and designated as a state park in 1951.
15. Dogfish Head Craft Brewery
This east coast brewery began back in 1995 along the shores of Rehoboth Beach and has the honor of being, in their own words, "the first state's first brewpub."
Today, visitors to the beach town of Rehoboth can enjoy distinctly Delaware dishes and drafts in the original brewery.
16. The Chemical Capital of the World
Long before Dogfish Head opened its doors, Delaware was brewing something else–industrial chemicals. Chemical giant DuPont is headquartered in Wilmington, Delaware. Britannica.com lists "pigments, nylons, petrochemicals, and pharmaceuticals" as the mainstays of Delaware's chemical industry.
17. World Championship Punkin Chunkin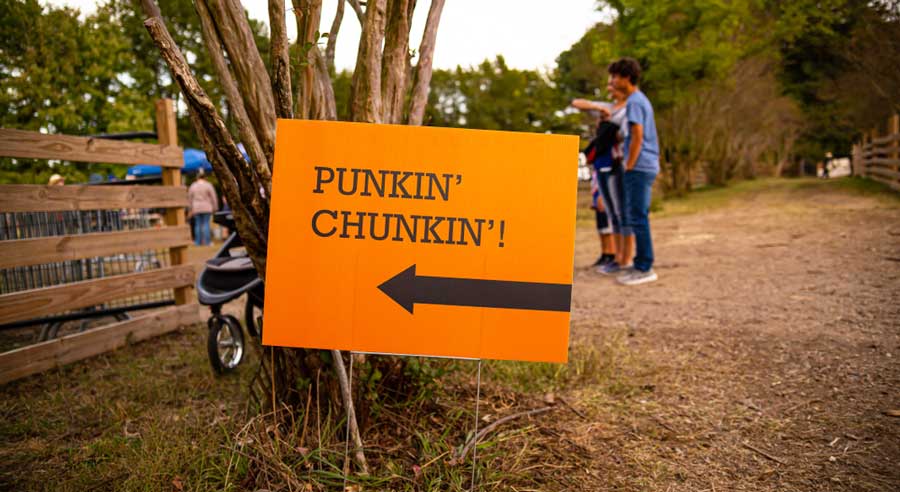 What started as an informal contest between locals in the late 80s soon grew into a major event dedicated to launching pumpkins as far as possible. Held annually in November in Bridgeville, a town in Delaware's Sussex county, this festival of pumpkin projectiles gained a cult following, but in 2019, the event moved out to the Midwest region.
18. The Apple Scrapple Festival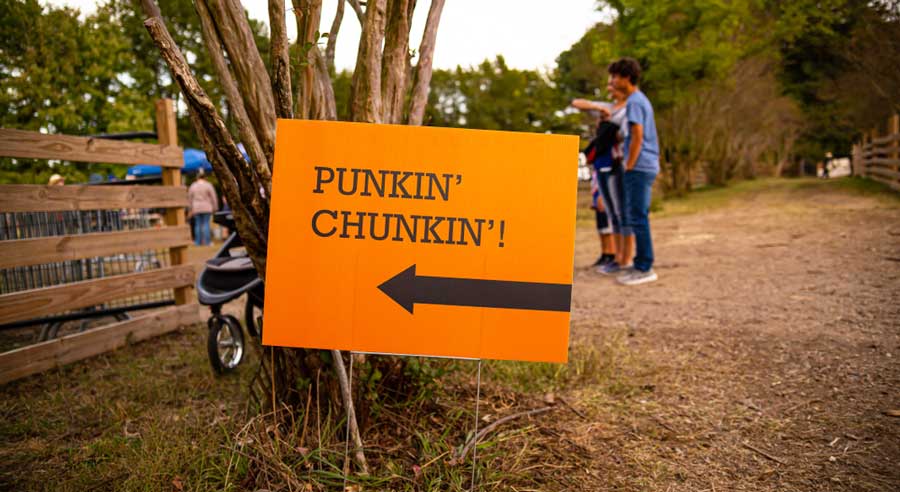 Another agricultural festival in Bridgeville is the Apple Scrapple Festival. This celebration is more of a traditional harvest festival, with the only produce launching being a children's apple toss event.
What it lacks in eccentric contests it more than makes up for in an abundance of delicious down-home cooking with food vendors offering all manner of dishes. Apple Scrapple itself is a unique dish combining pork scraps, apples, cornmeal, flour, and other ingredients baked and fried, forming a sort of sweet and savory meatloaf.
19. New Castle Courthouse
This courthouse is one of the oldest courthouses in America and saw many significant historical events. For one, the first state Constitution of Delaware was drafted and signed here. A trial of abolitionists who violated the Fugitive Slave Act inspired scenes in Harriet Beecher Stowe's famous novel Uncle Tom's Cabin.
The courthouse also served as a landmark for early surveyors. A remnant of their work is preserved in the curved portion of Delaware's northern border. It was part of a larger circle of a surveyed area which used the courthouse's cupola as a center point.
20. Wilmington, Delaware
Delaware's largest city, Wilmington has a population numbering just over 70,000. It's quite small by many people's standards, but for locals, that is part of its charm. DuPont and AstraZeneca call Wilmington their home. The city's Grand Opera House hosts more than just opera, with concerts of every genre as well as regular plays.
👉 Read Next: What is Each US State Known For?
21. The Blue Hen
Delaware's state bird has a history dating back to the Revolutionary War. A company of Delaware soldiers from Kent County took along roosters from this breed because they were famous for their tenacity in rooster fights, a popular pastime among soldiers. Later, this same company merited a comparison to these roosters due to their fighting spirit. It may be one of the few instances in history when being called "chicken" was a compliment.
👉 Read Next: What is Illinois Known For?
FAQs About Famous Delaware Things
Where does the name "Delaware" come from?
The name originates in the title of an early English colonial governor, Thomas West, 3rd Baron De La Warr. West was governor of the Virginia colony during the time that the Delaware region was first being explored by Europeans.
Is Philadelphia in Delaware as well as Pennsylvania and New Jersey?
While the city of Philadelphia is not technically part of Delaware, the greater Philadelphia area does expand towards the northern tip of the state. Some confusion may arise because Philadelphia is located in the Delaware county of Pennsylvania, named for the Delaware Valley in which it is located. This region forms what is known as a tristate area.
***
Now you don't have to wonder "what is Delaware known for" anymore!
We hope we've made you well aware of what Delaware has to offer. Why not take a trip to the first state and see it firsthand?