What is Puerto Rico Known For? (32 Famous Things & Facts)
What is Puerto Rico known for?
Puerto Rico is known for its beautiful beaches, tropical rainforests, and rich history. Puerto Rico is famous also for its bioluminescent bays, rum production, and the many historical buildings in the capital city of San Juan. The island is also known for its status as a territory of the United States and its Spanish-Caribbean culture.
America is well-known for its 50 states, but it also has several territories which don't always get as much attention. As we'll see in this article, anyone who overlooks Puerto Rico is missing out! Nowhere else in America can you find such a unique combination of tropical beauty and rich Spanish-Caribbean culture. Oh, and some of its bays glow in the dark!
Advertising Disclosure: What States is a for profit reference website, supported by advertisements. Thank you for supporting our mission to make geography fun for all!
What is Puerto Rico Known For? 32 Famous Things
1. Beautiful Beaches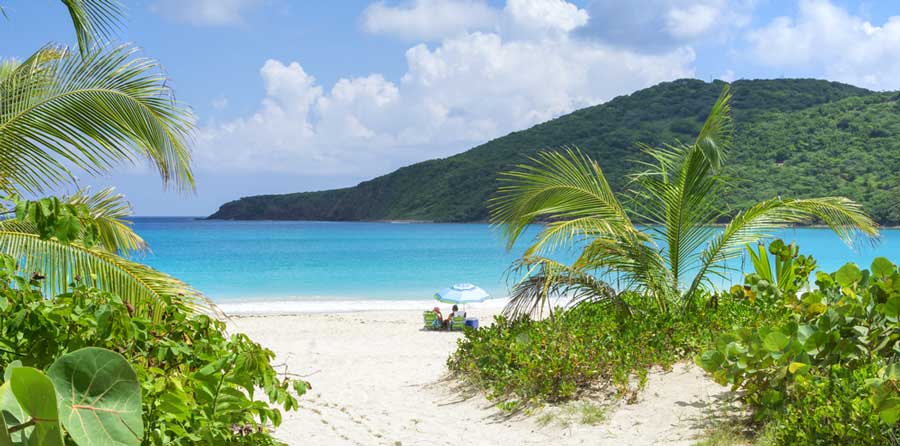 Like any Caribbean island, Puerto Rico has many beautiful beaches. Puerto Rico has 300 beaches on the entire island. These include everything from bustling seaside resorts to secluded island hideaways.
Swimming, sunbathing, and scuba diving are popular activities at Puerto Rico's beaches. Puerto Rico even has a few great places to surf, such as the northwest coast and around the city of San Juan.
❗ Fun Fact: America's other tropical paradise, Hawaii, is known for introducing this sport to the country. Check out the linked article to learn more!
2. Flamenco Beach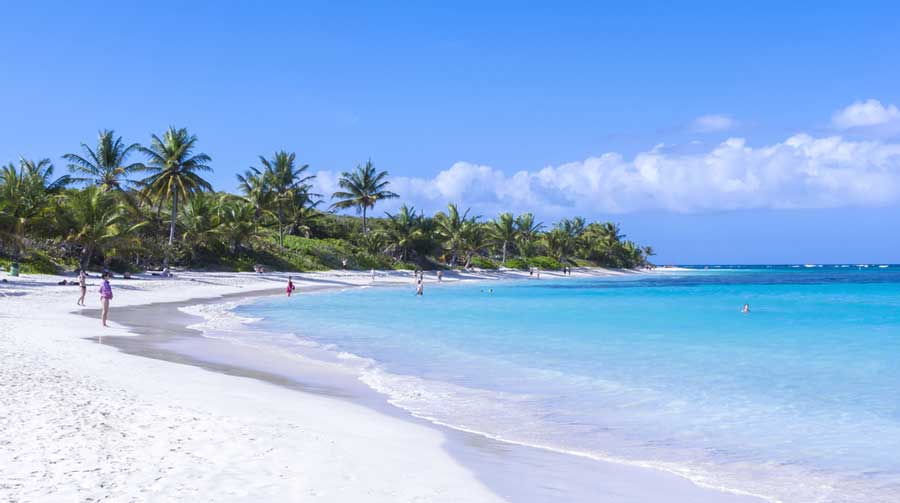 Flamenco Beach often ranks as one of the best beaches in the world. Here, warm, crystal clear waters lap against white sandy shores. Flamenco Beach lies on Culebra Island, a small island off the eastern coast of Puerto Rico. It's not hard to get to, though, given the popularity of the beach and the generally favorable weather.
3. Bioluminescent Bays
Some of the waters off of Puerto Rico's beaches are home to bioluminescent plankton that glow in the night. A bay with bioluminescence is often referred to as a "bio bay." Mosquito Bay on the small island of Vieques is the brightest bioluminescent bay in the world.
Besides Mosquito Bay, bio bays in Puerto Rico include La Parguera and Laguna Grande. La Parguera Bay sits off the shores of southwestern Puerto Rico near the town of Lajas. Laguna Grande lies on the northeastern tip of the island.
4. Coral Reefs
Further offshore, Puerto Rico's many coral reefs host a wide variety of tropical marine life. Several of Puerto Rico's reefs are excellent snorkeling and scuba-diving locations. Some of the species a snorkeler is likely to see include sea turtles, manta rays, and manatees.
5. The Puerto Rico Trench
Even further off the shore lies this sea trench, home to the deepest part of the Atlantic Ocean. The lowest point of the trench measures 27,560' (5.3 miles) deep! The trench marks the official boundary between the Caribbean Sea and the Atlantic.
Scientists have been busy studying the trench for decades. They have learned about its seismic properties as well as the marine life living there. The trench featured in the famous Five Deeps Expedition, an exploration of the five deepest known points in the world's oceans.
6. Cerro de Punta
Conversely, the Cerro de Punta is the highest point in Puerto Rico, standing 4,390' above sea level. On a clear day, the vast majority of the island is visible from the peak of Cerro de Punta. The mountain is part of the Cordillera Central, the mountain range running east to west through the center of the island.
❗ Fun Fact: East-west mountain ranges are a rarity in America. Utah is known for the Uinta Mountains, one of the few ranges running east-west.
7. Tropical Rainforests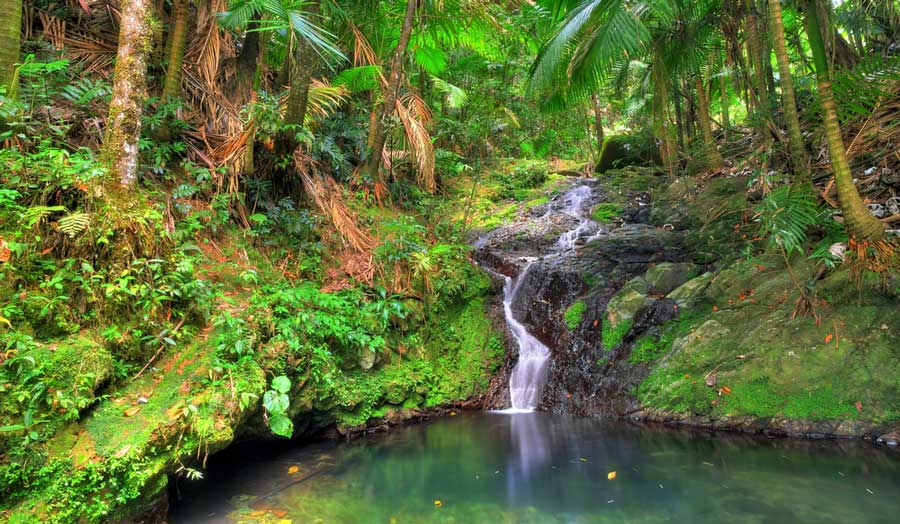 Tropical rainforests cover much of Puerto Rico (62%). Many species of tropical birds, amphibians, lizards, and insects dwell in the forests. One of the most famous is the coqui, a tiny frog that Puerto Rico adopted as a national symbol. Several specially designated forests exist across the island. The most famous is El Yunque National Forest in the northeast.
8. El Yunque National Forest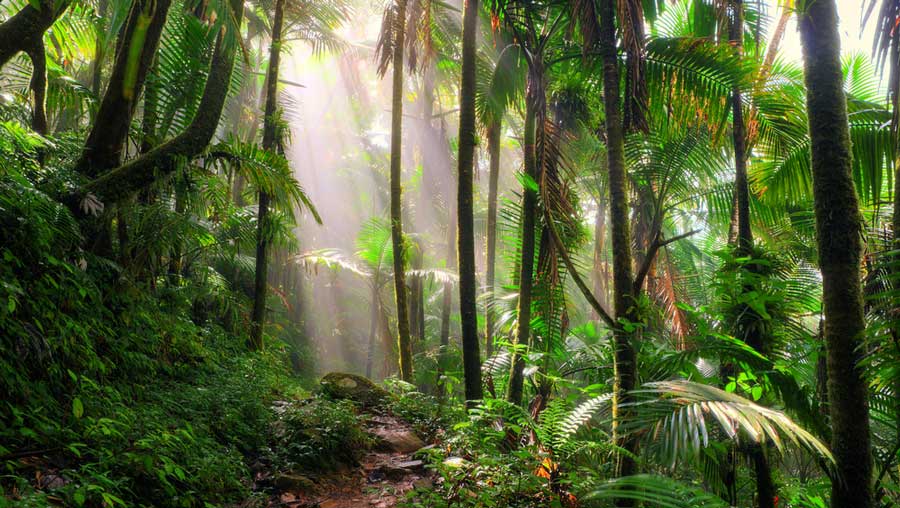 Puerto Rico's El Yunque National Forest is the only tropical rainforest in America's National Forest System. The El Yunque National Forest spans over 28,000 acres of northeastern Puerto Rico. In addition to its natural tropical beauty, the El Yunque rainforest is also known for the petroglyphs left by the native Taino people.
The El Yunque forest was named for the nearby mountain, Pico El Yunque. The origin of the word "Yunque" has several possible interpretations. Some say it derives from the Spanish word for anvil and that the Spaniards named the mountain as such because it resembled an anvil.
Others contest that it derives from several different Taino words. Possibilities include words meaning "white land," the name of a local deity, or the name of a legendary chieftain.
❗ Fun Fact: Puerto Rico's nickname is "Isla del Encanto," or "Island of Enchantment." It shares this enchanting quality with New Mexico, known for being "The Land of Enchantment."
9. Territory Status
As a territory, Puerto Rico is subject to American administration and laws. A person born in Puerto Rico is recognized as an American citizen. Puerto Ricans elect local officials, but not representatives to the federal government. Residents of the 50 states can also purchase Puerto Rico real estate as it is, technically, American land
10. The Statehood Debate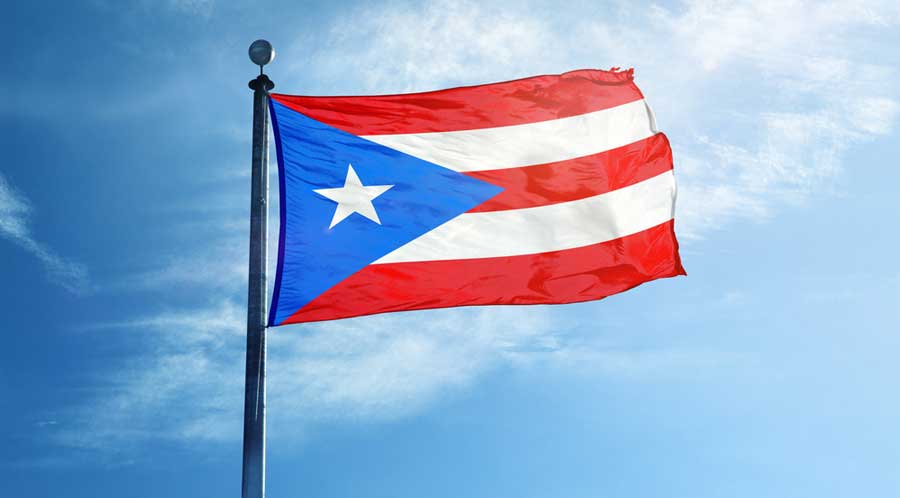 There is an ongoing debate on whether Puerto Rico should pursue statehood or national sovereignty. Statehood would ensure greater rights within the American sphere. Puerto Ricans would also continue to enjoy protection from the United States government.
Many Puerto Ricans view sovereignty as a more appropriate course. One issue is the cultural differences between Puerto Rico and the 50 states. For example, only about half of Puerto Ricans speak English, and only a tiny handful use it regularly. For more on the complex question of Puerto Rico's status check out our article, "Is Puerto Rico a U.S. State?"
11. Juan Mari Brás
One of the most famous Puerto Ricans to advocate for increased autonomy is Juan Mari Brás. Wikipedia chronicles his long political career. He became known for challenging the complicated issue of Puerto Rican rights as citizens of a U.S. territory.
In short, he did much to create a more distinct, independent Puerto Rican citizenship. He was first to receive Puerto Rican Citizenship (as opposed to American citizenship) on October 25, 2006. Following his example, other pro-independence Puerto Ricans in local government also renounced their American citizenship in favor of Puerto Rican citizenship
12. Tourism
Each year, between 4 and 5 million tourists visit Puerto Rico to soak up the sun on its beautiful beaches, explore its forests, and take in the local culture. San Juan receives nearly all of these visitors, being the major hub for travel to and from Puerto Rico. Most tourists spend at least a little time visiting the capital city and its sites in their travels.
13. Colonial History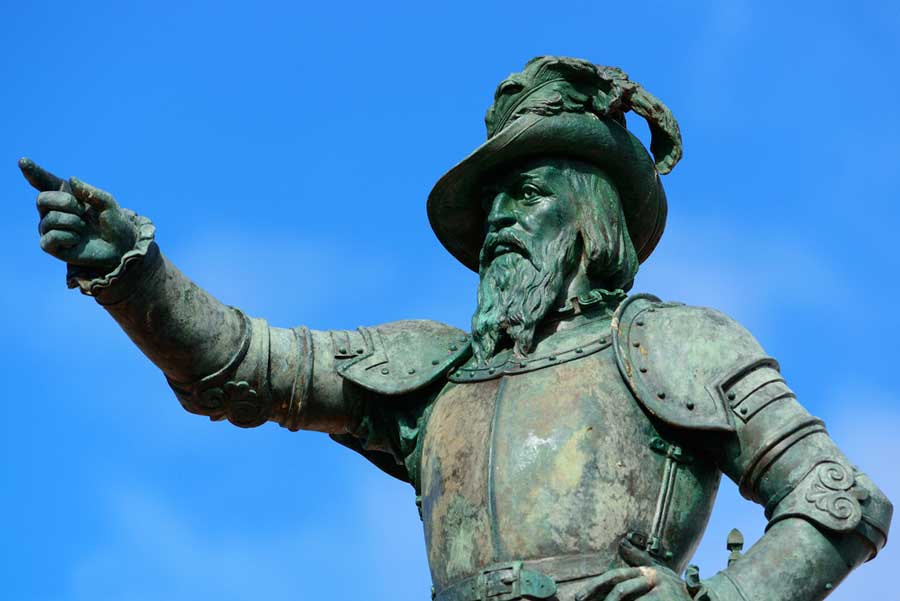 Puerto Rico became a Spanish colony in the first years of the 1500s. One of the most famous figures from this time is Juan Ponce de León, who served as governor of the territory off and on for several years. His most famous exploit though, which most Americans know him for, was his expedition to Florida in search of the fabled Fountain of Youth.
❓ Trivia Time: What else, besides the Fountain of Youth, is Florida known for? Check out Meg's article to learn more!
14. Christopher Columbus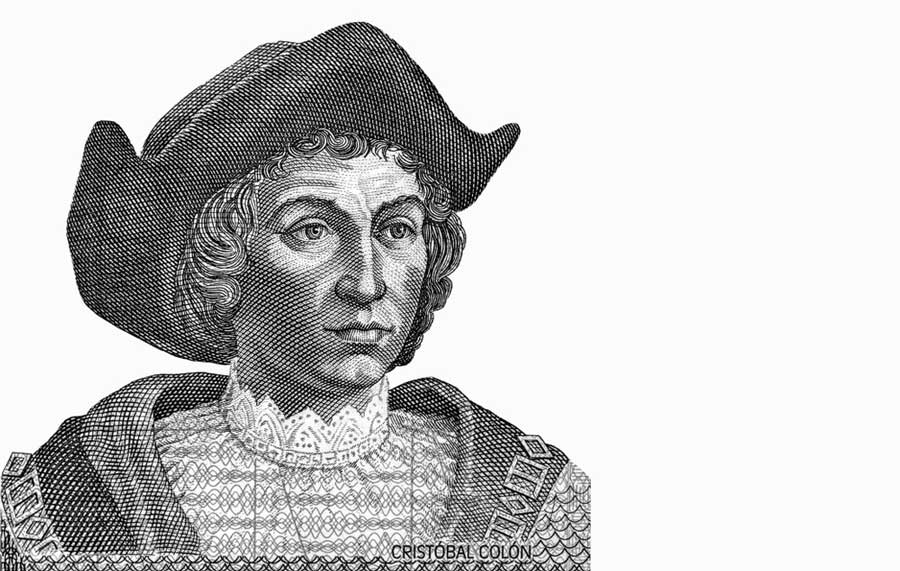 Christopher Columbus was the first European to come to Puerto Rico, reaching it on his second voyage in 1493. An ongoing debate exists regarding the place where he landed, with several sites claiming the distinction for themselves. Monuments to Columbus' landing stand in several towns, but the town of Aňasco has long been considered the most likely candidate.
15. The Taino People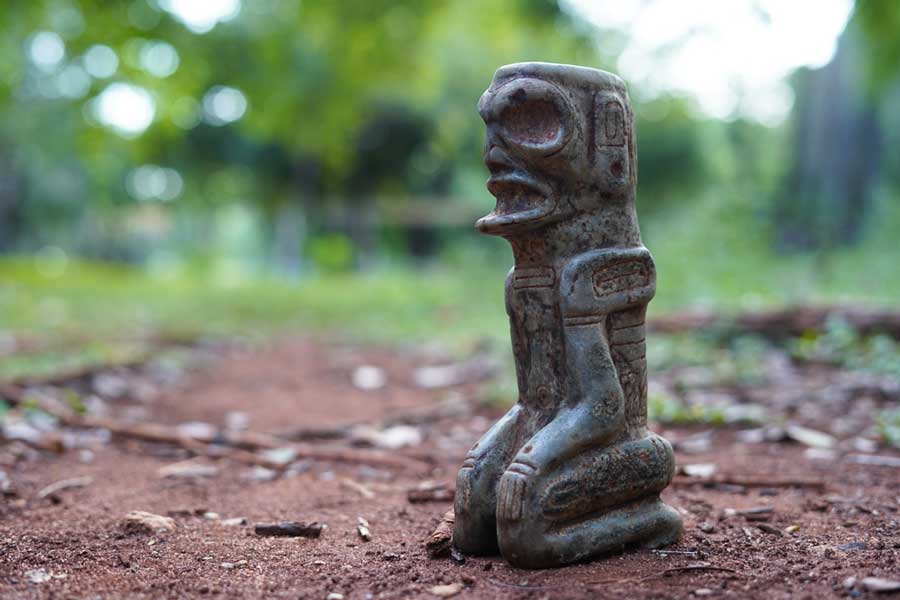 When Columbus arrived in Puerto Rico, he found the island to be inhabited. The Taino people, first called Taino Indians due to the mistaken belief that the Caribbean was close to India, had long inhabited several islands in the Caribbean including Puerto Rico.
These native Puerto Ricans had more in common linguistically and culturally with tribes in South America than in North America. Different theories exist as to their precise origins, with one citing the Amazon Basin, and another attributing it to the Colombian Andes.
Some historians believe that the Taino people suffered extermination or assimilation following the Spanish Conquest. However, many Puerto Ricans, and residents of other islands claim direct descent from the Taino. Recent genetic studies have also supported their claim. Taino culture also survives in various aspects of modern Puerto Rican culture
16. San Juan, Puerto Rico

San Juan, the capital city of Puerto Rico, is one of the best places to experience what Puerto Rico has to offer. San Juan teems with historical landmarks, beautiful beaches, classy bars, and trendy restaurants. Puerto Ricans are well known for their laid-back friendly manner, and this is true both in cities like San Juan and in the rural countryside.
Founded by the Spanish Empire in 1521, San Juan is the oldest European city in the New World. The historic part of town, Old San Juan is home to many of the city's most famous attractions. The best beaches and fanciest hotels in San Juan are found in the Isla Verde neighborhood.
17. Catedral de San Juan Bautista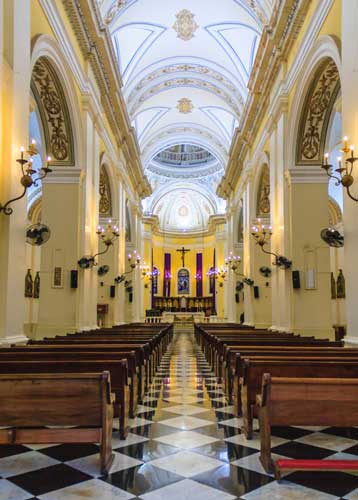 The Catedral de San Juan Bautista in Old San Juan is the oldest cathedral in the United States and the second oldest in the New World. Construction on the current structure began in 1541, going through repairs and alterations over the centuries.
18. Iglesia de San José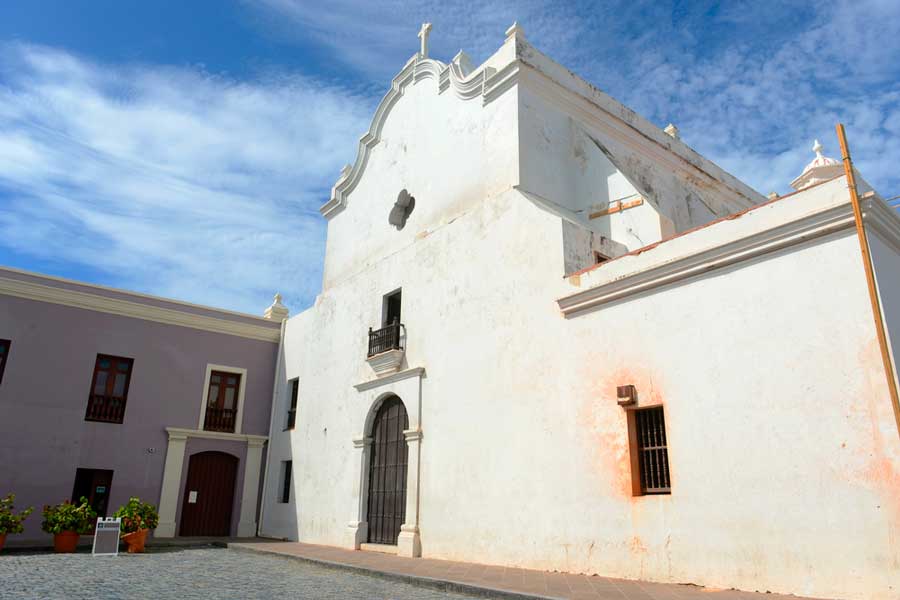 Another historical Catholic church in Old San Juan is the Iglesia de San José. Originally built by Dominican monks during the early colonial period, it serves as an example of Spanish Gothic architecture in the New World. One feature which shows this well is the vaulted ceilings inside the church
19. Castillo de San Cristóbal
Along with churches, the Spanish built several forts in San Juan that have lasted until modern times. Castillo de San Cristobal on the northern coast of Old San Juan is the largest Spanish fort in the Americas, spanning 27 acres. The Castillo de San Cristobal was named for St. Christopher, the patron saint of travelers.
At one time, the fort encompassed much of the town, but in 1897, some of the structure was torn down to help the flow of traffic. As of 1983, the fort became part of a UNESCO World Heritage Site.
20. Castillo San Felipe Del Morro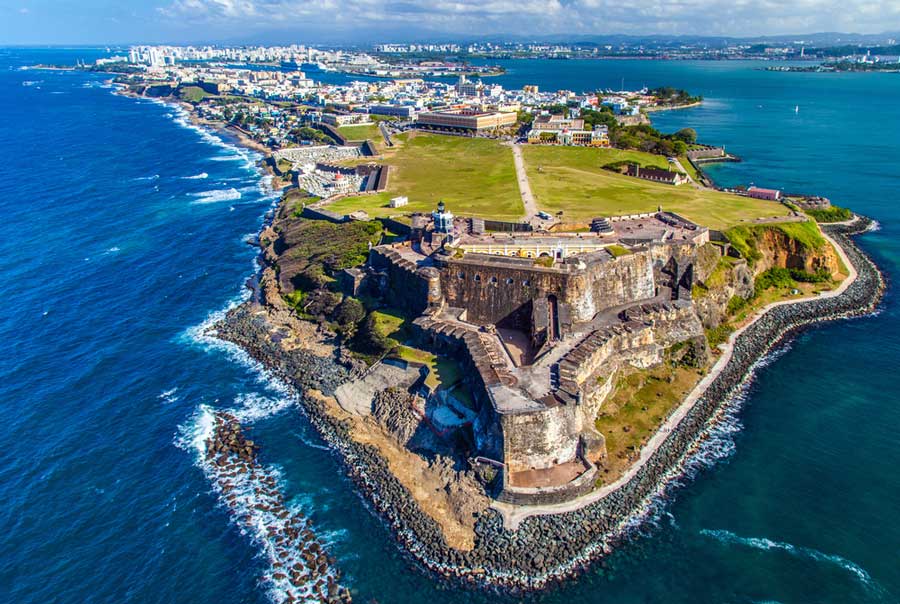 Another famous fortress in Old San Juan is the Castillo San Felipe Del Morro. Also known as "El Morro," this fortress overlooks the entrance to the local bay.
Once Puerto Rico came under American rule, El Morro became a base for the United States Navy and received several modern additions. These included a concrete bunker and a promenade area with baseball diamonds, a hospital, officer's quarters, and more.
21. La Fortaleza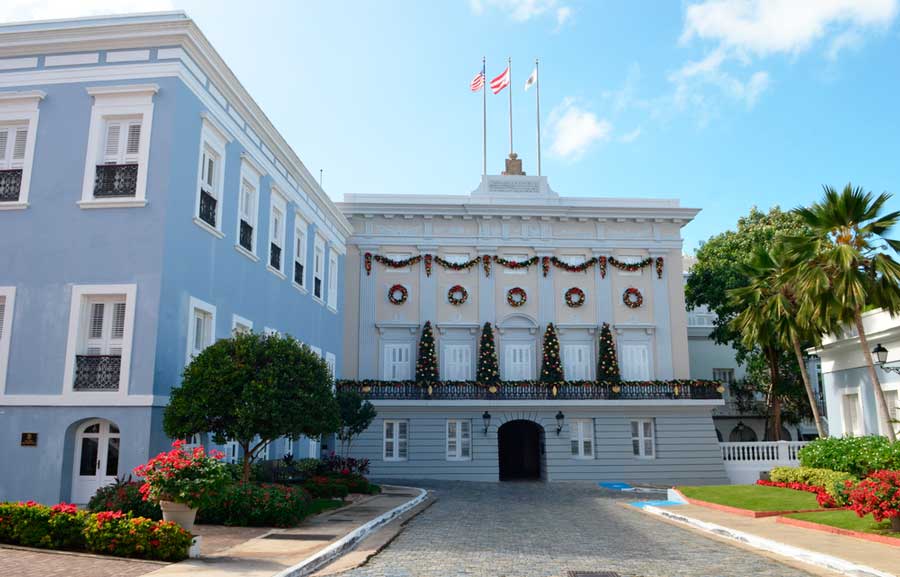 Besides the Castillo de San Cristobal and El Morro, there is La Fortaleza. This fortress in Old San Juan served as a fort, a prison, an arsenal, and the residence of the governor of Puerto Rico (the role that it continues to play to this day). Along with the Castillo de San Cristobal, La Fortaleza composes the San Juan National Historic Site, a UNESCO World Heritage Site.
22. Mismatched Names
Along with many historical buildings, this city wound up giving its name to the island it was built on. Its original name was Ciudad de Puerto Rico, meaning "rich port city." Christopher Columbus named the island San Juan Bautista, but, over time, traders and merchants began to refer to the whole island as "Puerto Rico."
Eventually, the misnomer stuck, becoming official when the United States acquired Puerto Rico in 1898 after the Spanish-American War. A lesser-known historical name for the island was Borinquén, derived from the Taino name for it, Borikén. Borikén, when translated, means "valiant and noble lord."
23. The Spanish American War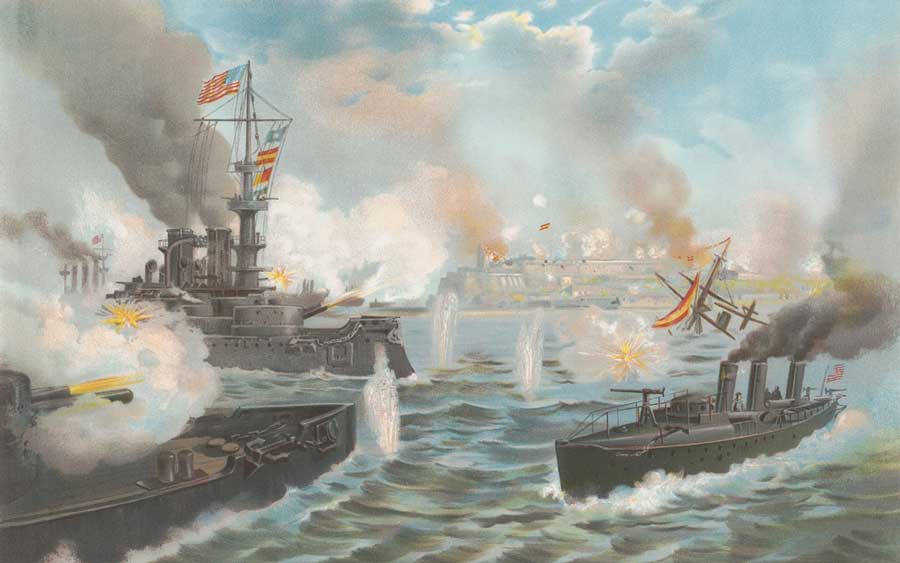 Fought from April 21, 1898 to August 13 of the same year, this began over the issue of Cuban independence. It resulted in Spain losing more than Cuba. Spain ceded Puerto Rico and Guam to America, (as well as granting Cuba and the Philippines independence).
❓ Trivia Time: What is Guam known for besides its status as a U.S. Territory?
24. Two Official Languages
Puerto Rico has two official languages: English and Spanish. After nearly 400 years of Spanish rule, the Spanish language was not going to simply evaporate overnight. To this day, English remains reserved mostly for governmental business or in more touristy areas.
25. Puerto Rican Culture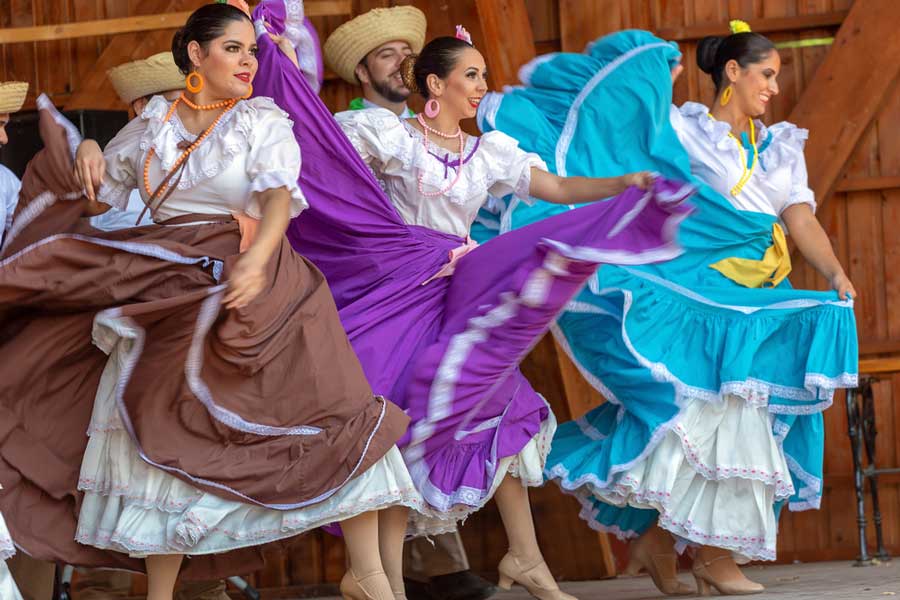 The Spanish Caribbean culture of Puerto Rico combines several influences in a unique blend. One influence is Roman Catholicism, with festivals celebrated in the Christmas season and Carnival before Lent. Traditional music and dance in Puerto Rico combine Spanish, African, and local Taino elements.
Several art galleries house local works and Puerto Rico also has a thriving street art scene. The Santurce neighborhood in San Juan is especially well-known for its street art and trendy atmosphere. Culinary traditions also combine Spanish, African, and Taino elements.
26. Rum Production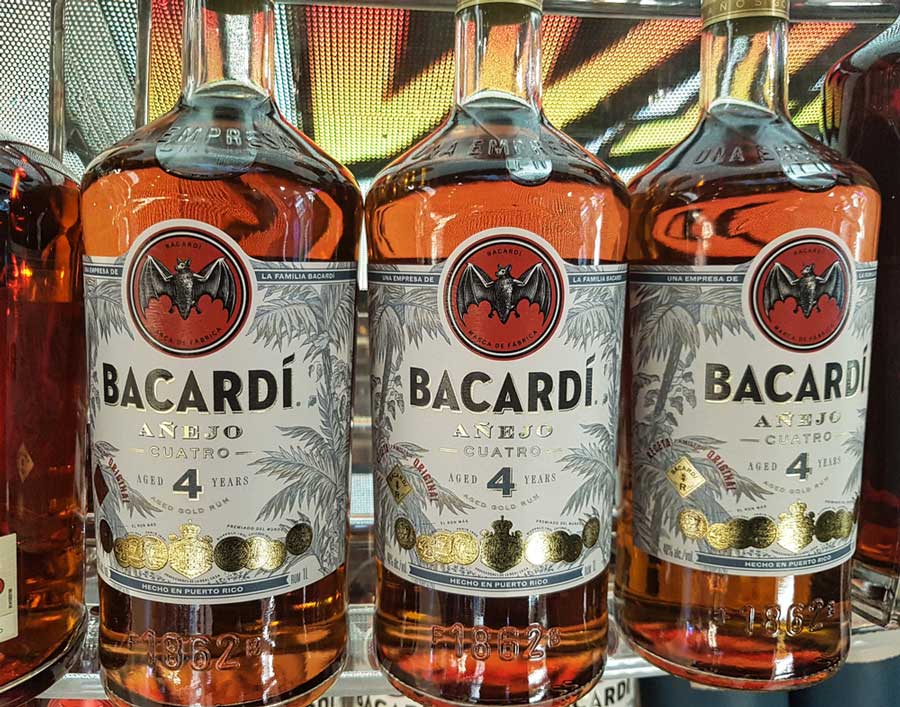 Puerto Rico calls itself the "Rum Capital of the World." Several famous brands, such as Bacardi, source their rum from the sugarcane crops grown on the island. Rum from Puerto Rico rum uses high-quality molasses and must age for at least a year in a white-oak barrel.
The industry produces around $300 million per year, and 70% of all rum sold in America comes from Puerto Rico. A wide variety of local variants exist, and some rums are only available domestically within Puerto Rico.
27. Cabo Rojo, Puerto Rico
For those seeking to escape the hustle and bustle of San Juan, Cabo Rojo offers an excellent retreat. This small city on the southwest of the island moves at a slower, more luxuriant pace. Peaceful beaches, fresh seafood, and great fishing await the visitor to this corner of Puerto Rico
Cabo Rojo means "red cape" in Spanish. The name came from the reddish hue of the local cliffs and salt flats. Some say that Christopher Columbus himself gave this name to the region, but no conclusive evidence exists to support this claim.
28. Other Islands
The official territory of Puerto Rico includes many smaller islands as well as "mainland" Puerto Rico. In total, there are 143 other islands surrounding the main island. Some of them, such as Culebra and Vieques, have some of the most famous sites in Puerto Rico, as previously mentioned.
29. Culebra Island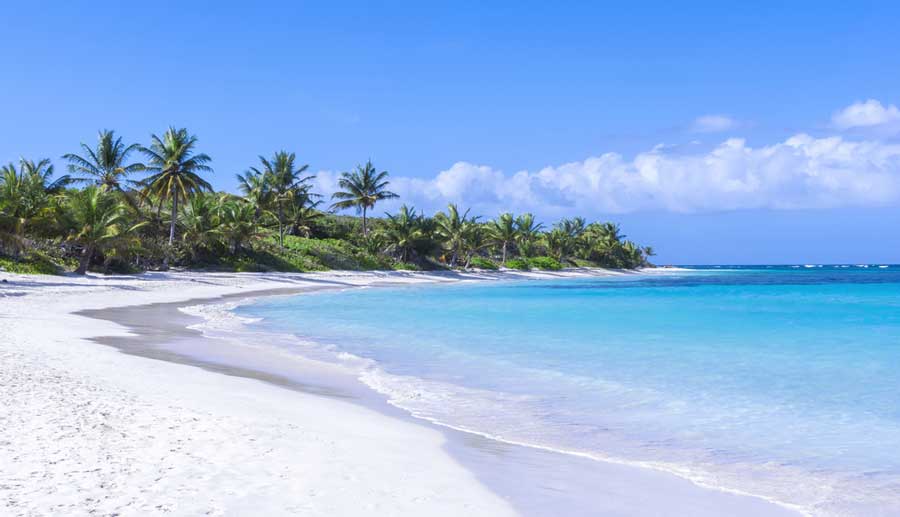 Besides Flamenco beach, Culebra Island has some of the best places for snorkeling in Puerto Rico. The island has other idyllic beaches, such as Tamarindo and Carlos Rosario, as well
Over 20% of the island was designated as a national wildlife refuge by President Theodore Roosevelt in 1909. As such, it offers excellent opportunities to observe the local tropical wildlife of Puerto Rico.
❗ Fun Fact: President Roosevelt was a pioneer of conservation and establishing national parks. North Dakota is known for creating a national park in his honor!
30. Isla Caja de Muertos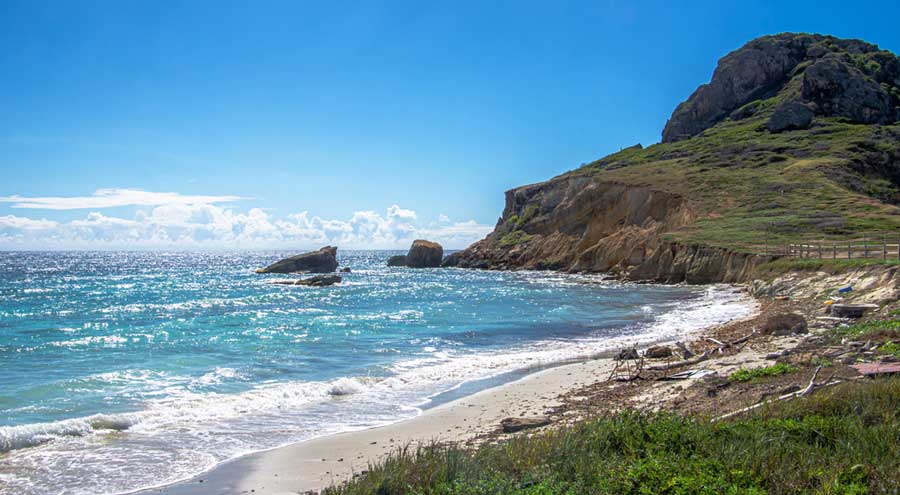 Another fantastic place to view wildlife in Puerto Rico is the uninhabited Isla Caja de Muertos, which, ironically, translates as "Coffin Island." The name has less to do with wildlife, but more to do with its long association with pirates.
Local legends state that a Portuguese buccaneer named Jose Almeida buried his wife here after her tragic death in a clash on the high seas. He placed her body in an ornate coffin and hid it in a cave. He returned each month, leaving a portion of his plunder.
31. Isla Palomino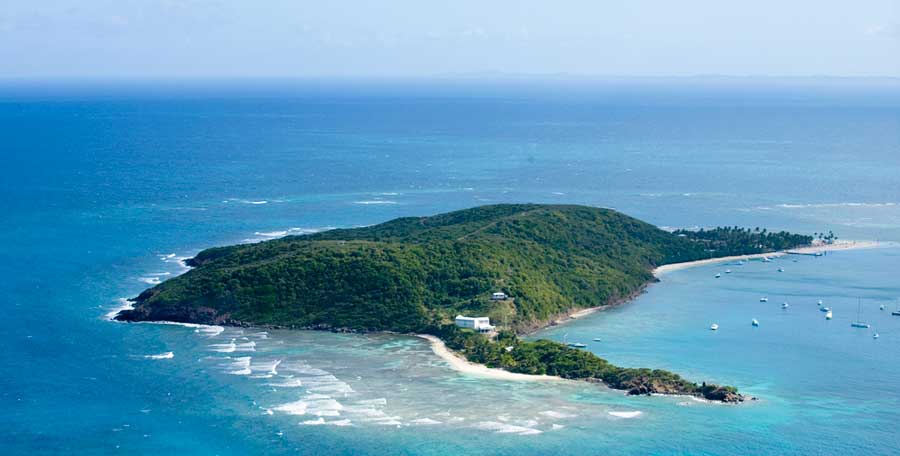 Another remarkable island off the coast of Puerto Rico is Isla Palomino. The island is actually privately owned, but the owners rent much of the area to a local resort. In addition to beaches, sailing, and hiking trails, one can even book horseback rides.
32. Mona Island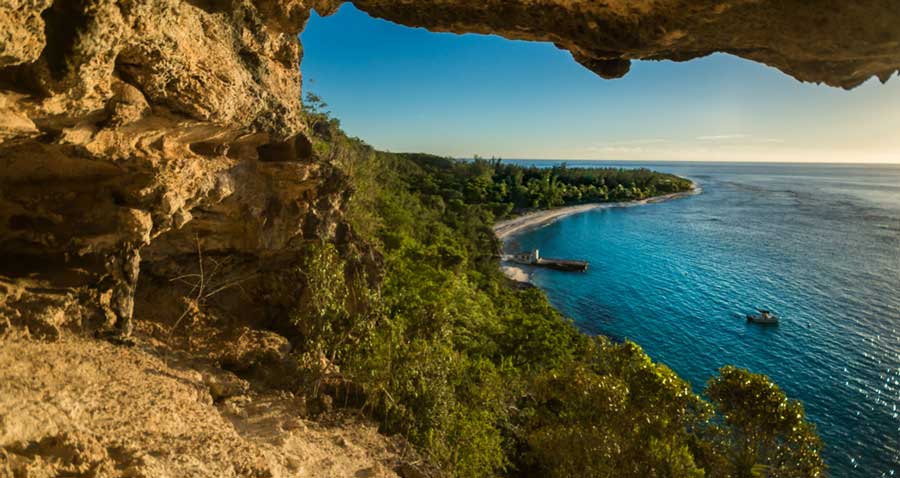 Mona Island is another uninhabited paradise waiting to be explored. The island is designated as a nature reserve and lies 45 miles away from the mainland, so preparations for a visit must be thorough. A few eco-adventure tours offer packages and planning that help streamline this process.
Once upon the island, towering limestone cliffs, lush jungles, and mysterious caves and shipwreck sites await. Tours here are guided, both for the safety of visitors and the local wildlife.
FAQs About Puerto Rico
Who are some famous people from Puerto Rico?
Famous Puerto Ricans include Ricky Martin, Benicio Del Toro, and Joaquin Phoenix. 
What is special about Puerto Rico?
Puerto Rico is home to pristine tropical beauty and the brightest bioluminescent bay in the world. Puerto Ricans are well-known for their warm hospitality. Their vibrant culture is a mix of Spanish, African, and native Taino elements.
Was Puerto Rico Spain's first colony in the Americas?
Puerto Rico was not Spain's first colony in the Americas. That distinction belongs to the Caribbean island of Hispaniola, which is currently divided between Haiti and the Dominican Republic.
***
Now you don't have to wonder "what is Puerto Rico known for" anymore!
These are just some of the many things that make Puerto Rico famous. It's easy to see why it remains such a popular tourist destination and is well worth a visit!