What is Vermont Known For? (27 Famous Things, People & Places)

What is Vermont known for?
Vermont is a New England state nicknamed the Green Mountain State. It is famous for its maple syrup and its maple syrup creemies (if you don't know what those are–read on!). Vermont is the home of Ben and Jerry's ice cream company and the Vermont Teddy Bear company.
There are surprising facts about Vermont in the article below. For instance, did you know the Green Mountain State is the only one in our country without a skyscraper taller than 124 feet? Read on to learn more fun facts about the gorgeous state of Vermont.
Advertising Disclosure: What States is a for profit reference website, supported by advertisements. Thank you for supporting our mission to make geography fun for all!
What is Vermont Known For? (29 Things)
1. Billboard Ban
In 1968, Vermont banned billboards in the state. The law was spearheaded by a man named Tim Riehle, who wanted to preserve Vermont's natural beauty. Vermont was the first of several other states that have a similar ban: Maine, Hawaii, and Alaska. To reduce clutter, Vermont conveys information to tourists via signs along the highways that relate to local destinations.
2. Abolition
Slavery was banned during the original formation of Vermont in 1777. During the Civil War, Vermont espoused anti-slavery sentiment and also sent many men to fight for the Union. One of the most famous abolitionists in Vermont is Thaddeus Stevens (1792-1868), who was born in Danville, Vermont. Stevens played a major role in collaborating with Lincoln to fund the Union through taxes and borrowing.
One of Stevens's last radical acts was his instructions to be buried in Shreiner's Cemetery because he knew they buried people of both races, unlike most other cemeteries of the time.
3. The Green Mountains
Did you know that Vermont is called the Green Mountain State? It gets this nickname from one of the major mountain ranges within its borders. The highest peak in the state is Mount Mansfield at 4,395 feet. All the peaks in the state are crossed by the Long Trail, the oldest long-distance hiking trail in the United States.
Interestingly, the Lemon Fair River in Vermont might have gotten its name from English settlers hearing the French describe "Les Monts Verts," or the Green Mountains.
❗ Trivia Time: Do you know which states make up the Northeast United States region?
4. Lake Champlain
Lake Champlain is a large lake in Vermont that's sometimes referred to as the "sixth Great Lake" due to its connections to the St. Lawrence Seaway. The cities of Burlington (Vermont), Plattsburgh (New York), and Ticonderoga (New York) are located on the lake, as are parts of Quebec. Grand Isle State Park in Vermont is located on the lakeshore.
5. Social Equality
Vermont has often been on the leading edge of social change and equity movements. Women's suffrage was allowed in Vermont for decades before it became federal policy. It was also the first state to legalize gay marriage and the first state to legalize recreational marijuana use. Vermont has a long history of strong abolitionist sentiment and opposition to racial discrimination.
6. Ethan Allen
Ethan Allen, one of the founders of Vermont, was an important figure in the American Revolutionary War (most notably leading the capture of Fort Ticonderoga). His small band of forces during these wars was known as the Green Mountain Boys.
7. The Battle of Bennington
The Battle of Bennington took place just outside of Bennington, Vermont and is considered one of the turning points in the Revolutionary War. A group of revolutionaries (including Ethan Allen's Green Mountain Boys) defeated British forces in what is considered a pivotal strategic success. The day of the Battle of Bennington (August 16th) is a state holiday in Vermont, and visitors can see the Bennington Battle Monument in town.
8. Lack of Skyscrapers
Vermont is the only state that does not have any buildings taller than 124 feet. Decker Towers in Burlington is the tallest building. It has 11 floors. This may be due to a combination of permitting laws, an economy that does not require tall office buildings, and the relatively low price of land (disincentivizing skyscrapers).
👉 Read Next: What is West Virginia Known For?
9. Summer Camps
Vermont is a common destination for kids' sleepaway camps in the summer. The oldest continuously-running summer camp in the United States (Camp Dudley) is in Vermont. It was founded in 1885. Similarly, Camp Billings was founded near the turn of the 20th Century and is on the National Register of Historic Places.
10. Skiing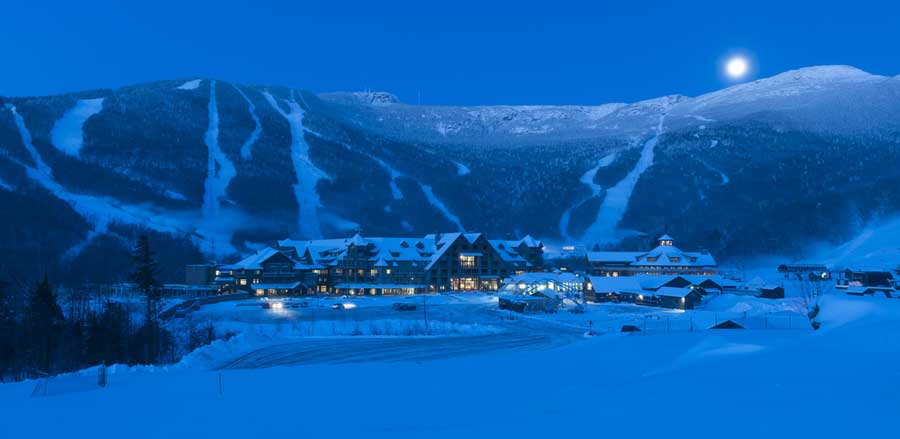 Vermont is home to several popular ski resorts and is a popular destination for New England ski vacations. Both downhill and cross country skiing are popular. Some of the most popular destinations include Stowe Mountain Ski Resort and Smugglers' Notch Resort. The town of Stowe is also home to the Vermont Ski Museum and the Trapp Family Lodge–owned by the Austrian music family made famous by The Sound of Music.
11. Rabid Raccoons
Since 2005, 404 raccoons have tested positive for rabies in Vermont, followed by 249 skunks and 60 bats. Raccoons are the most susceptible to the particular strain of rabies found in the Green Mountain State. Dogs and cats are more commonly bitten and infected than humans.
The Anti-Masonic Political Party
The Anti-Masonic Party is the oldest third party political party in the United States. It declined in the mid-1800s after the formation of the whig party. The party was particularly strong in Vermont, with William Palmer elected governor on an Anti-Masonic ticket in 1831. The party was opposed to the Freemasons, who they believed to be a corrupt secret society.
👉 Read Next: What is Tennessee Famous For?
12. Resistance to Development
Vermont is extremely rural and brings in significant revenue through dairy farming. In the second half of the 20th century, land developers threatened the open land Vermont depends on for agriculture. In response, the government passed laws to prevent both urban sprawl and further growth of urban centers. A fun fact is that Montpelier is the only state capital that does not have a McDonald's! It is also the least populous state capital.
13. Bernie Sanders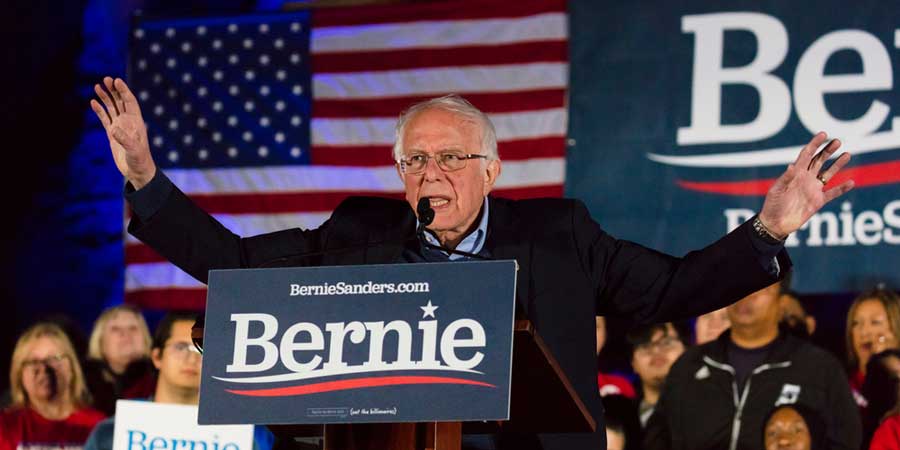 Bernie Sanders is a United States senator from Vermont as well as a two-time major presidential candidate. He is in favor of progressive social and environmental policies, including single-payer healthcare and tuition-free college. Sanders was the mayor of Burlington, Vermont from 1981 to 1989. In 2021, a photo of Bernie Sanders wearing large mittens in a folding chair at Joe Biden's presidential inauguration went viral on the internet.
14. Robert Frost
Although he was born in California and died in Massachusetts, poet Robert Frost spent 42 summers at Middlebury College's mountain campus in Vermont at the Bread Loaf Writing School. He was named the Poet Laureate of Vermont. He is buried in Bennington Old Cemetery and his epitaph reads, "I had a lover's quarrel with the world."
15. Pollyanna
The famous classic tale of Pollyanna was written by Eleanor Porter in 1913 and takes place in a fictional Vermont town (Beldingsville). The story is famous for the young protagonist's unquenchable optimism despite the cold and standoffish Vermont community she's forced to move into after being orphaned.
16. The Long Trail
In addition to the Appalachian Trail running through Vermont, the Long Trail is the country's oldest long-distance hiking trail (and played a role in inspiring the AT). It was built between 1910 and 1930 by the Green Mountain Club and is 273 miles long, running along the main ridge of the Green Mountains.
❗ Trivia Time: Can you name all the states that the Appalachian Trail crosses through?
17. Naulakha
Jungle Book author Rudyard Kipling's house in Dummerston, Vermont is known as Naulakha. It was designated a National Historic Landmark in 1993. The house is an Americanized version of a South Asian Indian bungalow. Arthur Conan Doyle (author of Sherlock Holmes) visited Kipling at this residence in 1894.
18. Hildene
Hildene is a mansion and gardens in southern Vermont on the National Register of Historic Places. It was the former summer home of the eldest son of Abraham Lincoln and Mary Todd Lincoln (Robert Todd Lincoln) and his wife. He first visited Vermont on vacation with his family when he was twenty years old. The furnishings inside Hildene today are almost exclusively authentic to the Lincolns.
19. Ben and Jerry's
The famous ice cream company Ben & Jerry's was founded in Burlington in 1978. Even though it is no longer a single-parlor ice cream shop, the company is still headquartered in South Burlington. In true Vermont fashion, the company is committed to sustainability and transitioned to eco-friendly, biodegradable packaging in the early 2000s.
20. Creemees
A creemee is the name for the soft-serve ice cream for which Vermont is famous. The creemee flavor most associated with Vermont is maple. While creemees are likely just soft-serve ice cream, some claim that they are truly creamier in Vermont.
21. The Island Line Trail
The Island Line Trail is a bike trail through Burlington and surrounding areas that follows the path of the 1901 Rutland Railroad. The 13.4-mile trail cuts through Lake Champlain. There is a gap in the bike path that allows boat traffic to pass, and a ferry transports cyclists and pedestrians across the gap to continue along the trail.
22. Vermont Teddy Bear
The Vermont Teddy Bear Company is one of the largest online purveyors of teddy bears. The company produces about 500,000 teddy bears per year. The company began as an open-air stand in Burlington in the 1980s. Today, there's even a Teddy Bear Hospital where Vermont Teddy Bears can be sent to "recover" from wear and tear.
23. The Northeast Kingdom
The rural, picturesque northeast corner of Vermont (bounded by the Connecticut River and the Green Mountains) is known as the Northeast Kingdom. The region is technically outside the Green Mountains and has a distinct geology associated with ancient volcanoes and modern-day kame terraces ("knobs").
In 2006, the National Geographic Society named the Northeast Kingdom as the single most desirable place to visit in the country. It is known for its covered bridges.
24. General Stores
General Stores still have a strong presence in Vermont as one-stop shops for anything you might need, and many look the same as they did 100 years ago. In addition to selling goods like clothes and candles, these stores also often serve hot meals and baked goods. They often foster a sense of togetherness through things like a community bulletin board.
❗ Trivia Time: Do you know what state borders the most states?
25. Witch Windows
An architectural quirk nearly exclusive to Vermont is the witch window, a second-floor window installed at a 45-degree angle. Dating back to the 1830s, these windows were probably added to provide ventilation when homeowners built a side wing that obscured the house's original gable wall. However, many more interesting explanations abound, including that witches on broomsticks cannot fly through angled windows, thus keeping the family safe.
26. Farm-to-Table Dining and Craft Beer
Speaking of witch windows, the Weird Window Brewing Company in Burlington (named for witch windows) is only one of several craft breweries in the state of Vermont. Farm-to-table dining is also popular, amplified by Vermont's long history of self-sufficiency and fresh, homegrown food. Foods local to Vermont, like Vermont cheddar cheese and maple syrup, are often used as ingredients, in addition to fresh produce.
27. The Vermont Monster Map
Vermont has so many monsters in its lore (fourteen) that they need a map to keep track. It's called the Vermont Monster Map and maps out monster sightings around the state. One of these monsters is Pigman. Legend has it that a teenager sold his soul to the devil by sacrificing a pig and wearing its head and Pigman still walks around Vermont today.
And arguably America's most famous lake monster is Champ, the 30-foot serpent monster of Lake Champlain, who is still supposedly sighted today.
👉 Read Next: What States are East Coast?
FAQs About Famous Vermont Things
What famous people are from Vermont?
Famous people from Vermont include US presidents Calvin Coolidge and Chester Arthur, author Tana French, John Deere (founder of the tractor company), and Ben Cohen and Jerry Greenfield of Ben and Jerry's. 
One fun fact about Vermont is that Susan Bennett, the voice of Apple's Siri, is from Vermont.
What foods from Vermont are famous?
Vermont is famous for creemees (soft serve ice cream), Ben and Jerry's ice cream, dairy products from Vermont's dairy farms (like Vermont cheddar cheese), maple syrup, and fresh produce, farm-to-table dining, and craft beer.
What are 3 famous things about Vermont?
Three famous things about Vermont include: the Northeast Kingdom in northern Vermont–one of the prettiest places to visit in the world with its picturesque covered bridges, Vermont's several hiking trails like the Appalachian Trail and Long Trail, and its famous ski resorts like those in the quaint town of Stowe.
**
So, wrap up, what is Vermont known for?
In conclusion, the Green Mountain State, Vermont, is famous for a wide variety of fascinating reasons. For instance, the summer home of Robert Todd Lincoln is located in the state. There's beautiful nature like Lake Champlain, and there are creepy monsters that live beneath its surface!
Vermont has stayed extremely rural, and the landscape won't be impacted by billboards or skyscrapers. You'll want to come to check these views out yourself!