What is Florida Known For? (23 Famous Things)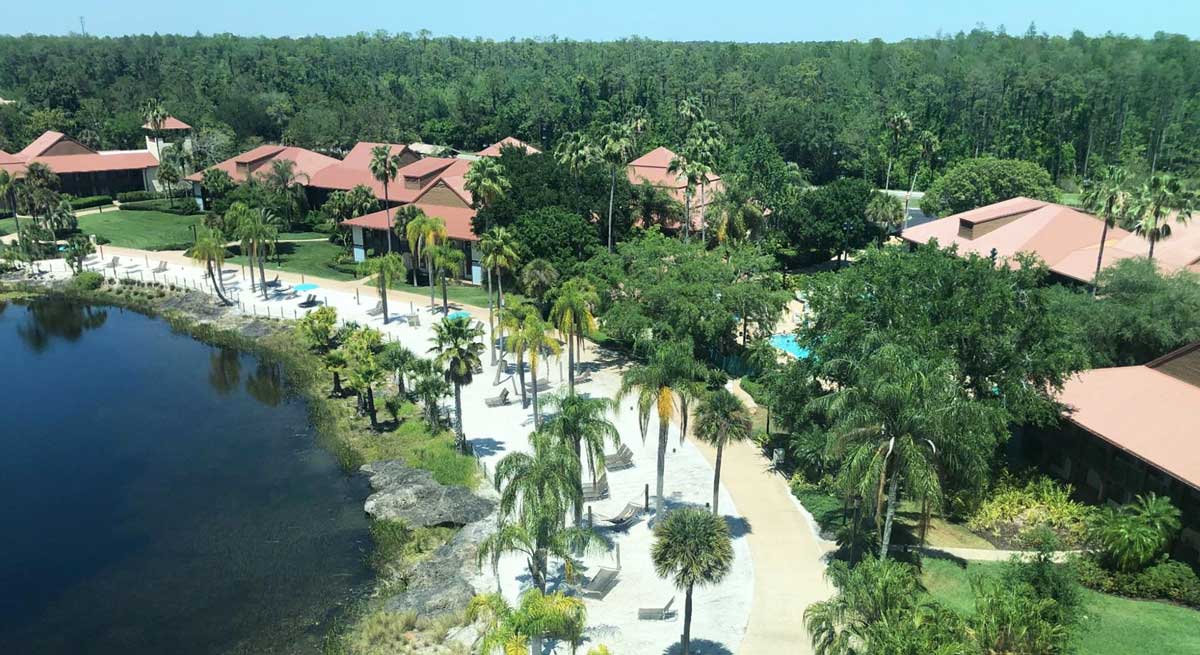 So what is Florida known for? What makes it famous?
Florida, the Sunshine State, is famous as a theme park capital with attractions like Disney World, its vast natural areas (the Florida Everglades), the Florida Keys and their key lime pie, its beaches on both the Atlantic Ocean and the Gulf Coast, and for its many rocket launches on the Space Coast.
There are a few lesser-known fun facts about Florida that give the state its unique reputation–read on to learn more.
Advertising Disclosure: What States is a for profit reference website, supported by advertisements. Thank you for supporting our mission to make geography fun for all!
23 Famous Things Florida is Known For
1. The Everglades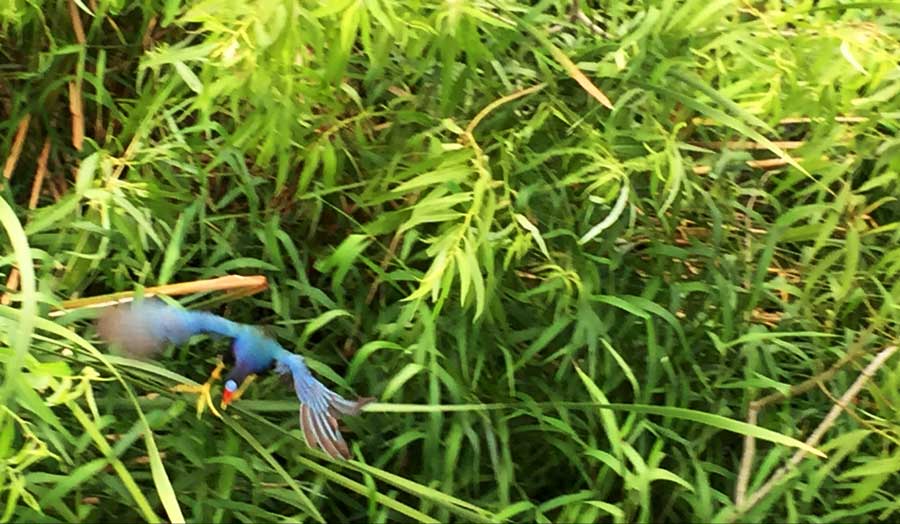 The Everglades is the largest subtropical wilderness in the United States. The system begins at the Kissimmee River (near Orlando) and Lake Okeechobee and extends south to Florida Bay in an expanse of tropical wetlands.
Everglades National Park contains multiple unique ecosystems (like mangrove forests and cypress swamps), a large diversity of animal life, and an important history, particularly concerning indigenous people who lived there.
A quick aside: while Florida is known for this unique national park, Florida is not the state with the most national parks (you'll have to read that article to learn what is!).
2. Theme Parks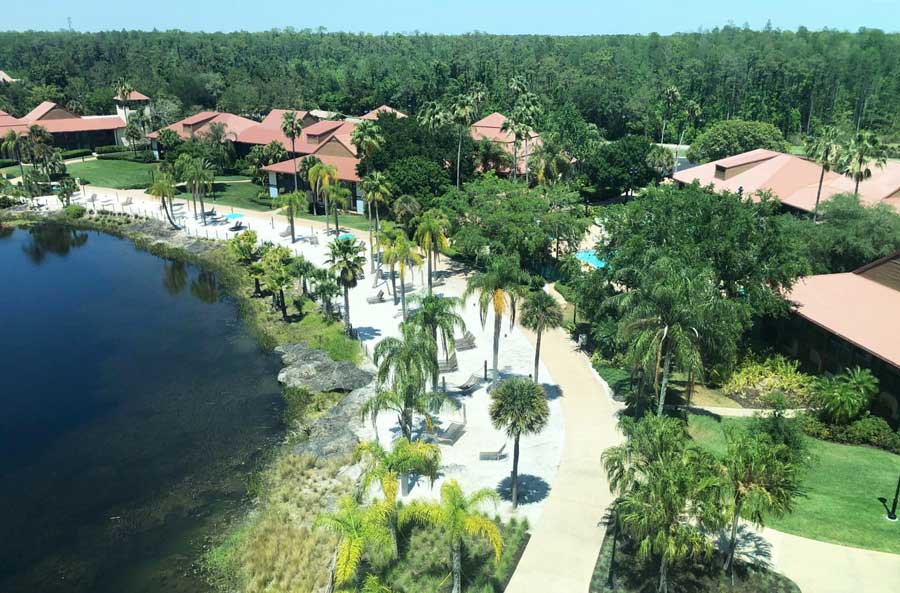 Florida–and Orlando in particular–is famous for its theme parks. In 2019, Walt Disney World saw a total of 170,000 visitors on average per day, Universal had about 65,000 visitors, and SeaWorld had 12,000.
Disney World alone has many parks of interest, including the Magic Kingdom, EPCOT, Animal Kingdom, Hollywood Studios, and water parks like Blizzard Beach.
Other theme parks in Orlando include Legoland and Icon Park, which is free to walk around.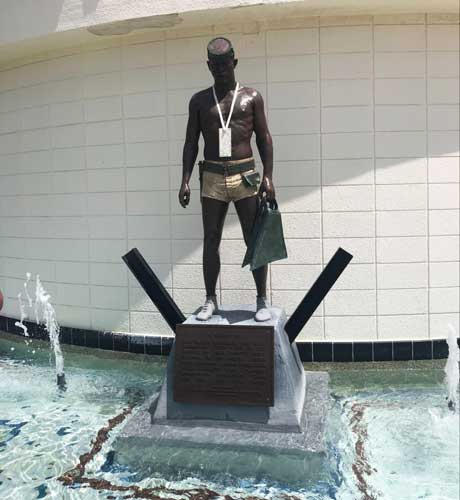 Did you know that Navy combat divers, or Frogmen, used to train in Fort Pierce, Florida? Their training grounds now hold a museum dedicated to the Navy SEALs.
The Navy SEAL museum in Fort Pierce, in addition to its interactive exhibits and obstacle course, is one of four Naked Warrior heritage sites in the United States.
The Naked Warrior statue there (pictured above) commemorates two Frogmen who were forced to leave their gear and weapons behind during a recon mission but proceeded anyway.
4. The Oldest City in the U.S.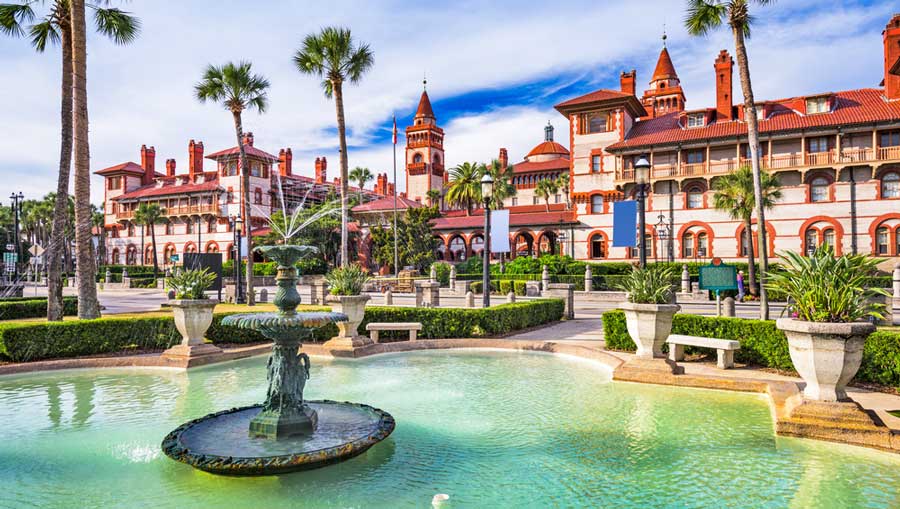 Did you know that the oldest European-established city in the U.S. is not Jamestown or Williamsburg, but … Saint Augustine, Florida?
Saint Augustine was founded in 1565 by a Spanish admiral, and is the oldest continuously occupied city in the US.
It served as the capital of Spanish Florida until Spain ceded Florida to the U.S. in 1819. Before that, the city faced invasions by both pirates and other countries (like the British). Its fort, Castillo de San Marcos, served as the city's main line of defense and can still be seen today.
5. Rum Runners
Due to its proximity to the Caribbean, Florida was a hotbed of rum running (also known as bootlegging or alcohol smuggling) during Prohibition in the 1920s and early 30s.
One famous bootlegger was Bill McCoy, who imported rum from the Bahamas by meeting ships waiting three miles offshore–outside the United States's territorial waters.
6. Henry Flagler
Henry Flagler lived from the mid-19th century to the early 20th century. He is the founder of the corporation Standard Oil and also the Florida East Coast Railway. He was a founder of Palm Beach and Miami and played a critical role in developing the Florida coast.
While Flagler has left his mark on many parts of Florida, he is also remembered as a main contributor to the antitrust movement, since his company Standard Oil had almost a complete monopoly on oil refining and marketing by the 1880s.
7. Ernest Hemingway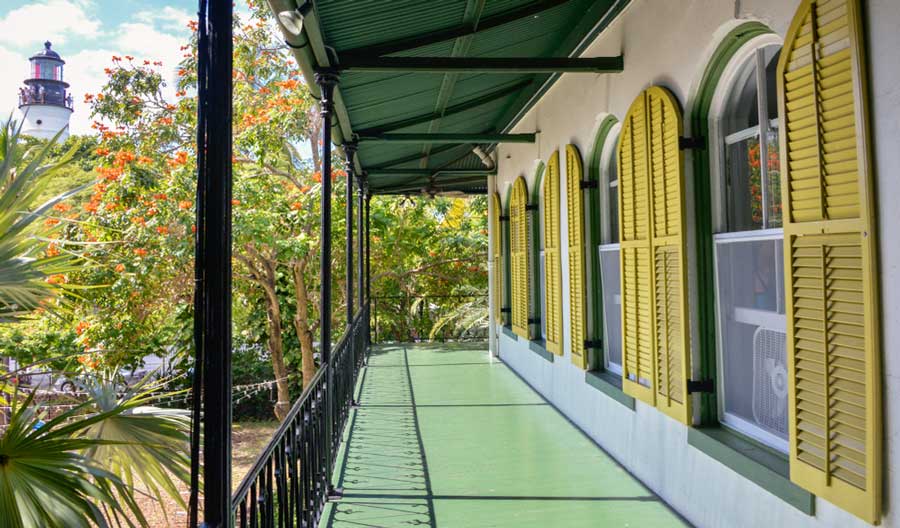 Between 1928 and 1939, American writer Ernest Hemingway lived in Key West, Florida. His elaborate mansion there is now a museum, home to over 50 six-toed feline descendants of Hemingway's own polydactyl cat, Snow Ball.
From his home in Key West, Hemingway penned classics such as For Whom the Bell Tolls and The Old Man and the Sea.
8. Robert the Doll
Robert is an allegedly haunted German doll in a sailor's uniform in Key West. He belonged to a boy named Robert Eugene Otto in the early 1900s. According to legends, Robert the Doll moves on his own, makes faces, and giggles.
Some versions of the Robert the Doll origin story claim that Robert the Child triggered Robert the Doll's supernatural abilities after he repeatedly blamed his own misbehavior on his doll.
While Robert can be visited in a museum today, legend has it that you must ask the doll's permission to take his photograph, and if you displease him, great misfortune may befall you.
9. Vizcaya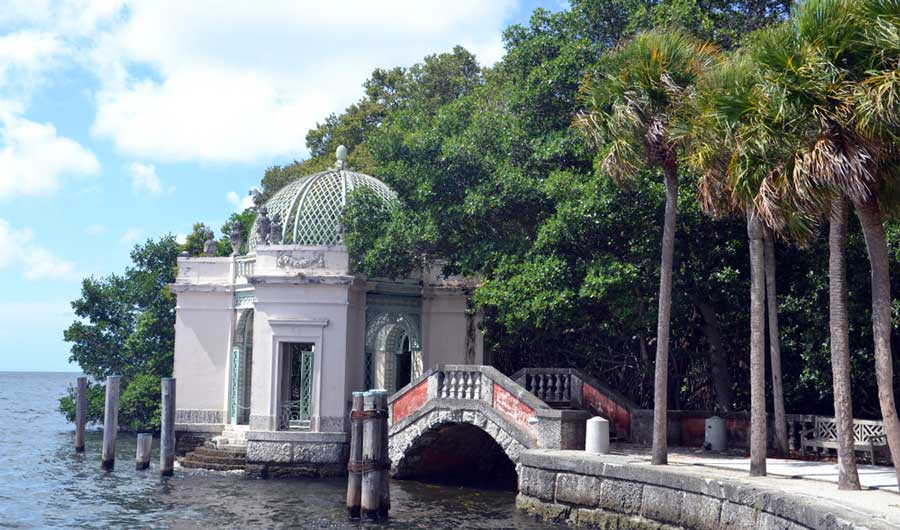 The Vizcaya Museum and Gardens is a beautiful estate in Miami, Florida. It is the former Villa of American businessman John Deering, located on Biscayne Bay. The property includes a mangrove swamp and tropical forest.
The architectural style is inspired by the Italian Renaissance. The property is now a museum with over 70 rooms of impressive interior design and architecture.
10. The Fountain of Youth
Legend has it that Spanish explorer Juan Ponce de Leon believed he could find the mythical Fountain of Youth in Florida.
These legends go way back–way back–with historians in the 16th Century first claiming that Ponce de Leon was in search of magical springs in the New World, despite no evidence of this in his own writings.
In the early 20th Century, the City of St. Augustine erected a statue of Ponce de Leon and set up a tourist attraction claiming to be the "real" Fountain of Youth. Today, it's an archaeological park.
11. Sunshine… and lightning
Many people know that Florida is called the Sunshine State. But it may be more appropriate to call it the Lightning State.
The top 5 most lightning-prone cities in the United States are all in Florida! Number one is Fort Myers, Florida, followed by Tampa, Tallahassee, Orlando, and West Palm Beach.
And unfortunately, due to the high population and the number of people who participate in outdoor activities, the Sunshine State has the greatest number of lightning strike deaths in the USA.
12. Dry Tortugas National Park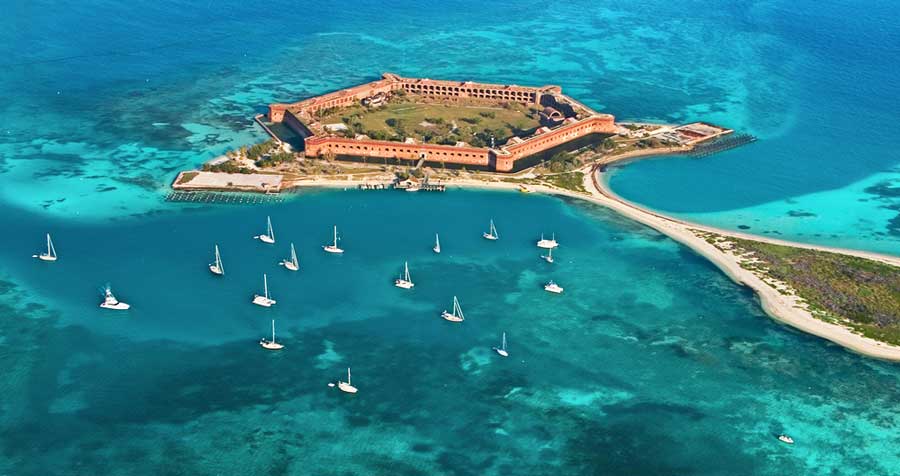 Home to a 19th Century fort (Fort Jefferson) and unpopulated beaches, Dry Tortugas National Park off the coast of the Florida Keys is a unique experience.
Visitors travel to the Dry Tortugas due to its diverse marine life, tropical birds, opportunities for snorkeling, and its fort built from over 16 million bricks. Since cars can't access the string of islands, visitors can arrive by boat or seaplane.
13. Publix Pub Subs
Publix supermarkets, founded in 1930, are headquartered in Florida and have over 800 locations in the state.
Their slogan is "where shopping is a pleasure," and the chain is indeed beloved by many residents.
One of many reasons is the small sub shop located next to the deli. Here you can buy a "Pub Sub," a loaded sandwich on Publix's own bread. The subs have a cult following in Florida and have won local awards for their tastiness.
14. Kennedy Space Center
Kennedy Space Center on Merritt Island, Florida, is a famous NASA site. Their famous launch operations include Apollo and Space Shuttle programs. The giant site includes the launch center, astronaut dormitories, a shuttle landing facility, and a visitor's center.
In 2009, 1.5 million people visited Kennedy Space Center. It was from Kennedy that astronauts Neil Armstrong, Michael Collins, and Buzz Aldrin were launched to the moon in 1969.
15. Devil's Den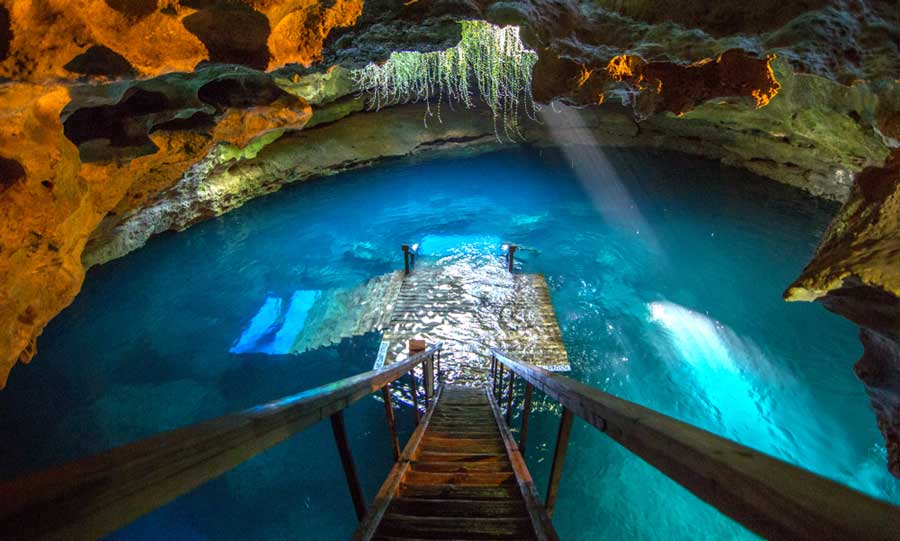 Devil's Den is a natural spring in central Florida located underground in Devil's Den Cave. The water in this underground river is a constant 72° F. Devil's Den is visited year-round and is a popular spot for snorkeling and SCUBA diving.
The many springs in Florida, including Devil's Den, are alluring to cave divers from all over the world. Four underwater passages lead outward from the main pool, and one contains human and animal remains from the Ice Age.
16. NASCAR
The Daytona 500, which takes place in Daytona, Florida each year, is widely regarded as the most important NASCAR race. It has the highest viewership of any auto race. The course is 500 miles long and takes 200 laps around the course to complete.
In 2001, famous racer Dale Earnhardt died in a crash on the last lap, and the day is sometimes known as Black Sunday. This event prompted NASCAR to improve safety protocols, and no driver has died in a major NASCAR series event since.
17. Salvador Dali
Salvador Dali (1904-1989) was a famous surrealist artist. In 1940, he moved from France to the United States, where he developed an artistic partnership with Walt Disney. They worked on an unfinished film together called Destino.
Today, there is a Salvador Dali Museum in St. Petersburg, Florida. It showcases Dali's work and serves as an unofficial headquarters for both fine art and the avant-garde.
18. Pythons, panthers, and manatees
Manatees are large aquatic animals that are native to Florida. They are sometimes referred to as "sea cows." There is a subspecies of manatee called the "Florida Manatee" that can often be spotted off the Florida coast.
The Florida panther is a type of cougar found in South Florida. It is the state animal of Florida. Its diet consists of small animals–including small American alligators! Finally, Florida has a problem with Burmese pythons.
The pythons are not native to Florida and are therefore considered an invasive species that can disturb the natural ecosystem. Pythons appeared in Florida as early as the 1930s, released by people who had kept them as pets.
19. "Florida Man"
Florida Man is an internet meme that became popular in 2013. The joke arose due to the prevalence of absurd news headlines out of Florida, many of which start with the words "Florida Man…".
Some alleged examples include: "Florida Man tries to steal rack of ribs by stashing it in his pants," and "Florida Man arrested for trying to get alligator drunk."
20. Ted Bundy
Theodore (Ted) Bundy was an American serial killer active in the 1970s. Although Bundy was active in multiple states and arrested multiple times because he kept escaping, his final arrest took place in Florida. He was held and later executed in Florida State Prison in Raiford.
21. Aircraft manufacturing
Florida is home to 249 aircraft or parts manufacturing companies, making it the leader in the field of aircraft manufacturing. This phenomenon developed in part due to Florida's favorable tax climate for industry.
Due to a shortage in skilled labor, a desire to maintain the industry's health provides an incentive for the state to invest in STEM education.
22. Professional sports teams
Florida has an abundance of professional sports teams and has served as the spring training grounds for Major League Baseball teams since the late 19th century.
Some successful teams include the Miami Marlins (baseball), Tampa Bay Rays (baseball), Miami Heat (basketball), Miami Dolphins (football), Tampa Bay Buccaneers (football), and Tampa Bay Lightning (ice hockey).
23. Alligator Alley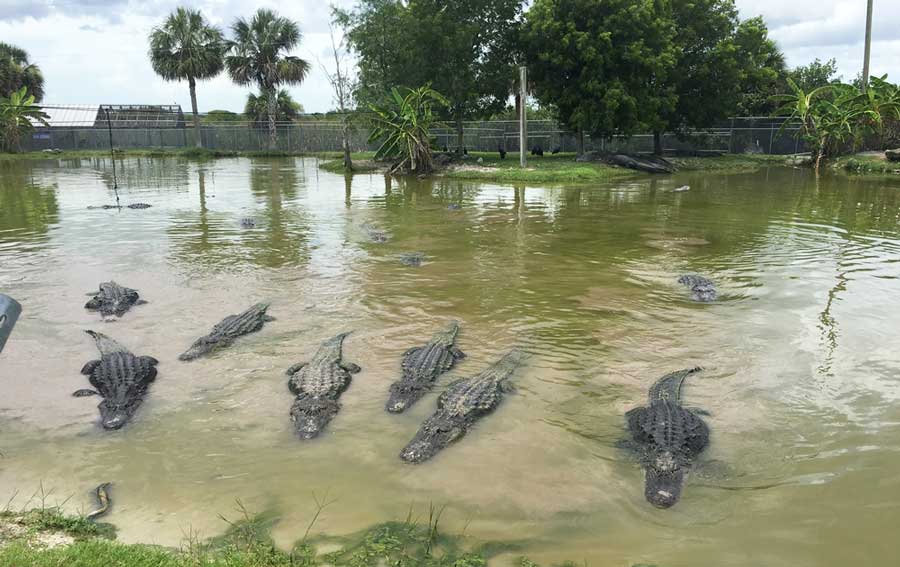 Alligator Alley is an 80-mile stretch of the highway I-75 that cuts through the Everglades in South Florida. Both locals and visitors may find themselves on Alligator Alley while driving to Miami.
Since the road cuts through swampland, vehicles frequently hit wildlife–often alligators or panthers–giving the highway its name.
👉 Read Next: What is Each of the 50 US States Famous For?
FAQs About What Florida is Known For
What is the Abbreviation for Florida? 
What region of the country is Florida in? 
What is a surprising fact about Florida?
A surprising fact about Florida is the little-known tourist attraction called Spook Hill. If you park your car on the hill and put it in neutral, you will appear to roll uphill. This is the product of an optical illusion, but there are many stories and legends surrounding the hill, including ghosts pushing your car.
**
Well, now you don't have to wonder "what is Florida known for" anymore!
You've now read about 23 things Florida is known for! There is no other state in the United States with this unique wetland landscape or quirky culture.